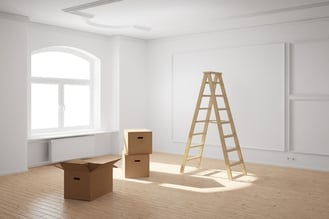 We've covered the benefits that you should include in your relocation package, but what about in the time after their move?
The first 90 days on the job are critical toensuring employees will succeed with your company, but they can also make or break an employee's satisfaction with their new home. There are a few simple ways to ease their transition, and solidify employee satisfaction both with you and their home.
Transit Benefits
If you know that a new employee will be relocating a few days or weeks before their start date, helping them get around the city before they've settled can be a huge boon for them. If your city has mass transit, supply the employee with a pre-loaded transit pass (and one for their spouse) so that they can hop right into being active. It can make shopping trips and navigating their neighborhood easier, especially during those frequent trips to the store for supplies while unpacking and cleaning.
Be sure to inform them of the card's limits, how they can reload it if necessary, and what to do with the card when they're finished with it. If you offer a pre-tax transit deduction, let them know that they can reload that card using that benefit.
Work from Home

While you'll want to ensure new employees are integrating into their team, office culture, and their new role, moving to a new home also means taking care of several mundane tasks that can only be completed during business hours.
Allowing employees to schedule work from home days to complete these errands, accept deliveries at their home, or to establish relationships with new health care providers gives them peace of mind and increases their comfort. The end result is a happier, healthier employee who can adequately focus on succeeding at the workplace. Set guidelines and expectations for work from home days, how frequently they are allowed to take them, and how much advance notice you'll require.
These aren't the only ways you can improve a relocating employee's transition. Stressful, time-consuming responsibilities like finding trusted service providers, like babysitters, in a new city can follow workers into the office and negatively affect the quality of their work.
Keep an eye out for any difficulties, large or small, that your new employees are facing. Take note of common issues, and be preparred to proactively address these concerns in the future.