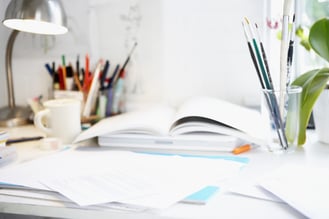 Whether people want more freedom in their daily lives or to earn extra money doing something they love, people are turning to working on a freelance basis.
While writing is a skill that many nurture over many years of schooling, hobby writing, and while pursring a career, learning how to approach the application process is a wholly new and different experience for some.
Learning to stand out, while also displaying the ability to be a style and voice chameleon, requires a delicate balance, but there are steps every writer can take to create the best chance to get noticed, and get hired.
Read the Description Closely
As with any other job, you need to read the description of each project carefully. Note the details that seem to be most important, and how your skills and experience sync up with the client's expectations. Most importantly, check to see if they have any specific application guidelines or rules. You don't want to lose a contract because you didn't follow their instructions.
Go Directly to the Company's Site
Aggregators like Indeed are essential tools for job seekers. They scour the web looking for job postings, and are a one-stop shop for all an applicant's browsing needs. However, sometimes one aggregator can pull in a result from another, resulting in a nesting doll effect. Always follow a job posting back to the employer's career site to ensure you're getting the most updated description and directed to accurate application info.
Match Your Writing Samples to the Job
Is this project for branded marketing copy? Social media? Product descriptions? Try to discern which of your samples best match the product you'll be working on, and tailor your selections to those traits. If a project involves writing social media, a research paper is probably not the best fit to showcase your skills for the job.
Write for Yourself
A portfolio of work you've completed for past clients is an excellent way to show your versatility and ability to match a company's voice, but it does little to show off what makes you uniquely suited for a position. Writing for others pays the bills, but writing for yourself helps you hone your craft, and is an ideal way to attract attention from potential clients. Start a blog, write for a friend's blog, or just write pieces specifically to use as sample work. Show your skill and a piece of your individuality. Wowing a client and showing that you know how to create show-stopping content is just as important as matching a skillset.