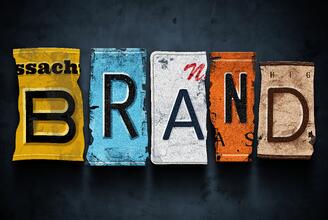 We all know that it is important to build, manage, and promote your company's brand in order to grow market share, gain brand awareness, and engage new customers.
However, many companies forget to nurture their employer brand.
Your employer brand defines who you are and what you do, illustrating your company's mission and values. It offers insight into what type of workplace your company offers, who fits in, and what the benefits are of working at your company.
There is a direct link between employee satisfaction and customer satisfaction. If you want a boost in customer satisfaction, employees that are happy, and a positive repuation, then take the time to cultivate an amazing employer brand. Read on for some helpful tips on creating an irresistible employer brand.
1. Promote Your Top Employees
If your employees are awesome, then share that with everyone! You hired and brought them into the workplace for a reason and it's worth sharing. Behind every great product or service, is an even greater person. Bring humanity to your business by showcasing those who work behind-the-scenes. Write a blog or newsletter featuring your employee's achievements.
2. Use Photos to Promote Your Employer Brand
Photos are a great employer branding opportunity and a wonderful way to illustrate the message you are trying to deliver. They are the proof that what you are saying is in fact true. Photos are also more engaging than text and will bring in more traffic. Put up pictures of employees in the workplace or at company outings.
3. Create an Amazing Onboarding Experience

A happy employee leads to a positive employer brand and a positive employer brand leads to success. Start nurturing the employer brand from day one with your current employees by offering an amazing and unforgettable onboarding experience. This is great way to give your newly hired employee a positive outlook of their journey ahead in their new workplace.
4. Encourage Innovation
By encouraging innovation and nurturing thought leadership, you will build a workplace where great ideas are fostered and supported. This will show your employees that their ideas hold value and encourage them to participate.
5. Manage and Update All Recruiting Profiles
Take the time to craft and develop an exciting and engaging way to describe your company, your values, and your workplace. The message should be short, simple, and clear and should be consistent among all social and recruiting channels.
6. Showcase Your Employees Through Video
During various holidays or company milestones, record a video demonstrating how you and your employees celebrate. Or, make a video thanking you current customers for helping you on your journey to success. This will show your clients that they matter and that your company values them.
7. Coordinate Content and Social Media to Express Your Work Culture
Social media is a great avenue to showcase a strong and positive employer brand. This is the time to show what is unique about your company's culture. Determine what makes your employee experience different from your competitors and coordinate how to voice your message. Social media does not have to be as formal as recruiting sites, so have fun with it. Define what's unique about your company and celebrate it!
8. Don't Lose Sight! Monitor Your Employer Brand
As your company grows, your employer brand will continue to develop. Don't lose sight of what's important to you and your employees. Continue to gain insight from your current employees about their thoughts on the workplace and they wants and needs.
When building your brand, don't lose sight of the employer brand! Successful employer branding, which shares your message clearly and concisely is an important aspect of building and growing a successful business.
If you take care of your employees and leverage your positive employee experience, you will end up with a happy staff, happy employees, and a successful business!