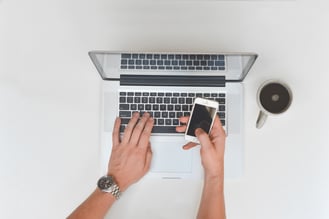 Outdated benefits? Benefits can become uncool?
Well actually, yes.
Certain benefits that were ideal and desired years ago may no longer be desirable, and it's crucial that you keep up with which benefits other companies are offering so you can stay as competitive and up-to-date as possible with your relocating employee.
The Breakdown
While we use the term "outdated benefits," it is important to not neglect the crucial, basic benefits that every company typically offers in their package. For instance, it would not be wise to forego medical insurance and instead offer an on-site kindergarten or acupuncture specialist (yes, a company offers that).
However, your relocating employee is going to be keeping their eye out for what other companies are offering and may try to use it as a leveraging weapon, so it is wise to be prepared and perhaps consider giving your benefit package a face-lift, if you will.
The Given
The benefits that are pretty much a given are: Medical, Dental, Retirement, and some sort of Paid Time Off plan. Benefit packages that include Life Insurance, Disability, and Vision are seeming to become things of the past in terms of luring in and keeping employees.
While it is great if your company chooses to offer that to employees, it is not necessarily a make-or-break aspect (such as Health coverage). Aside from those big ones, you can get pretty creative with what else you want to offer your employees to pique their interest.
Unlimited Vacation
Depending on the size of your company, certain benefits may work more effectively than others. For instance, offering an unlimited vacation plan is something that is more effective in a small, startup-like company because keeping tabs on your employees is much more realistic.
A large, corporate company may steer away from this because employees are more likely to take advantage. However, in a small, tight knit workplace, people are going to realize if you are taking 2 weeks off of work every other month.
An alternative to unlimited vacation is giving your employees a certain amount of PTO (paid time off) right off the bat. It can be a bit of a turn-off if you make your employee wait 90 days before they are allowed to use any of their days.
Additionally, the "use or it lose it" policy is becoming a thing of the past as well, especially since this is not the most effective way to manage your staff. If employees find themselves coming up on the cut-off date for their PTO days and have 5 days left, they may take those days just to take them without a real need, which is not beneficial for company or employee.
Paternity Leave
Another benefit that is becoming increasingly popular is to offer a paid paternity leave. In a time when women are taking the workplace by storm and essentially flipping over the mentality that women stay at home while men work, offering paternity leave can be enticing. A study shows that nearly 28% of women outearn their husbands, so while we are not quite at the half and half point, 28% is a pretty good chunk of the population—certainly enough to consider offering a paternity leave as an alternative to maternity leave. Or, as some are changing it to, "parental leave."
Flextime
Flextime is also starting to poke its head out as an increasingly popular perk, in fact, nearly 50% of companies offer it as a benefit, and 80% of Accenture employees ranked it as an important factor in deciding whether or not to stay at a company.
Flextime can be defined as anything from offering a 4-day work week, telecommuting, flexible hours (7-3 instead of 9-5) or working from home. There are a lot of benefits that you as a company will reap in offering flextime. For example, employees wil feel a greater work-life balance which will ultimately result in happier, more productive work on their end. It also allows for an easy way to reward employees without breaking the bank—like offering flex days to those who have hit a certain goal.
Meals
Having your breakfast and lunch covered may not seem like a huge deal, but to some it can be the swinging vote. Offering employee meals and snacks is extremely popular in startup atmospheres for a couple of reasons.
One, it builds company culture. If everyone is "forced" (we use the term forced loosely, free food is awesome) to eat and congregate together everyday, relationships are formed with more more ease, especially cross-departmentally. This also allows companies to ensure that their employees are eating healthy and getting the right amount of nutrients. Eating poorly can result in sick, lethargic employees who are being unproductive. Offering them a variety of fruits and power foods can make them not only feel appreciated and taken care of, but can in the long-run drive down your own costs.
These are just a few of the perks that companies are starting to include in their benefit packages. While some benefits can get a little outlandish, we think picking a few uncommon and quirky perks (hey, that rhymed...almost) can help give your company an edge against a mundane and outdated office culture. So, revamp that benefit package! And if you decide to model your benefit package off of companies like these, I have a feeling your employees are going to have a really, really, hard time leaving.