In recent article by Michelle Sandlin, Millennials Have Unique Perspective on Houston Relocation, a lot of excellent points are brought up in regards to Millennials and what they value in their relocations. And, it just so happens that Millennials and Relocation are two of our favorite topics, so we decided to put in our two cents!
Sandlin tells the story of Quentin Hart, a Millennial who was relocated from Austin to Houston. She disccuses the struggles he, and Millennials alike, faced during his move and what he found to be the most helpful and important information in his relocation.
You might be thinking, "What's the big deal? He didn't even leave the state," right? Wrong.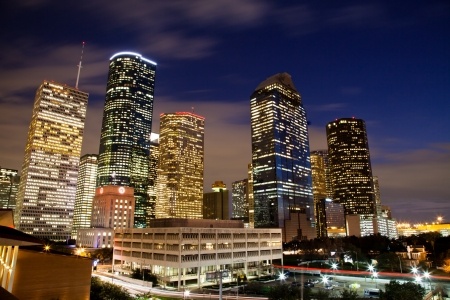 Sandlin touches on a point that we constantly try to convey to employers who relocate. Most of the time, Millennials are the ones that fall into intern category or campus recruit group. Their relocations are typically not given the same amount of time or attention that someone in a higher position might receive. While there are reasons for this, it is also one of the biggest issues Millennials face in their relocations. Sandlin says that "Although Hart's relocation to Houston from Austin was a relatively short distance, he was still faced with the complexities associated with moving to a new city and trying to navigate through the many areas and neighborhoods in order to determine where he wanted to live."
No matter the distance or the length of time, moving is moving. It does not matter if someone is moving from New York to San Diego or from Chicago to Indianapolis - transferees are still plagued with the same kinds of issues. Age or distance should have no influence on the amount of help a transferee receives from their company. If employers do not want to offer full relocation packages to their younger new hires or transferees (which in most cases does not make financial sense) they can at least offer them access to a relocation technology platform which can alleviate a lot of the pressure.
We discuss this in detail in our guide to roommate matching and explain that interns and young hires, even those who might be moving somewhere just for a seasonal internship, need as much help as a mid-level employee who you are moving permanently. They need a place to live, they need their goods shipped, they need to find a roommate, they need to know things about their city, they need to know about transportation (the list goes on), so to exclude them from this kind of assistance based on irrelelevant factors will make moving that much harder on them.
One of the biggest things Millennials are interested in is information regarding their new city. Sandlin explains that "For initial assistance, Hart turned to his colleagues, who offered advice and shared their insight about some of the different areas and neighborhoods in Houston." Employers who present this type of information without expecting their transferee to seek out guidance on their own will gain the trust and respect of their employees early on. Offering city specific information is invaluable to them. Moving somewhere entirely unfamiliar is terrifying, so for you to take the initial burden of being lost and confused from your transferees is one of the biggest favors you can do them.
In terms of employers recognizing Millennials at their company, Sandlin claims that "There continues to be a lot of talk about millennials and what they want in terms of their housing and work environments. This generation is of particular interest to those involved in the relocation industry, and employers and service providers are actively scrambling to make adjustments in order to appeal to millennial tastes." Millennials are making up more and more of our workforce by the day, so not taking Millennial wants and needs into consideration is no longer an option.
Millennials are willing to go the distance for jobs, even if that means relocating. Not only are they likely a lot less tied down than your mid to high level executive as few of them have families or large quantities of belongings to move, but they are excited about their jobs. They truly want to excel in their positions and are still at a stage in their career in which they are motivated about work. If anything, Millennials are your ideal transferee.