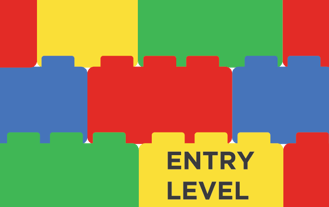 If you've had time to check out our most recent eBook about core/flex relocation policies, you know that there are a lot of different ways a company can execute a core/flex relocation policy. Unfortunately, there is no one best answer we can give that is applicable to each and every company, because there are a lot of variables that might change the way you approach core/flex.
However, what we can provide is a benchmark to use as a starting point. Our eBook showcases four ways that a core/flex relocation policy changes when dividing employees into organizational tiers (Entry-Level, Mid-Level, Senior Executive, and the C-Suite), and in this blog series we'll dive into each one individually, starting with entry-level employees.
What makes core/flex relocation policies so attractive is the flexibility they provide. Anyone who has been a part of building a relocation policy knows the time that goes into crafting one—they also know about all of the exceptions that come up. Exceptions especially come into play (and substantially extend the policy building process) when you are relocating employees to a popular or high cost-of-living city. If you were to make a heat map of the exceptions your company had to make and where, we venture to guess it would look a little something like this: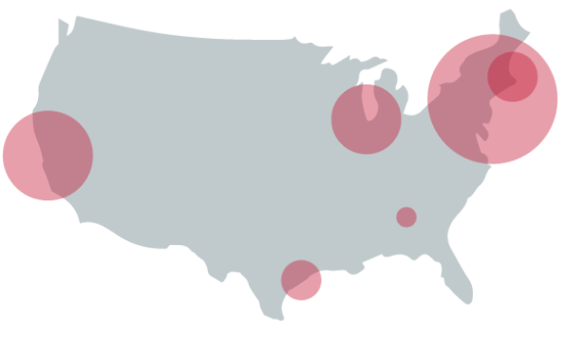 Sometimes, exceptions simply cannot be avoided. Someone moving from Boise to New York City will require a different set of needs to be addressed in their relocation policy than someone who is moving from St. Louis to Milwaukee. That changes even more when you start getting into transferees with families, international relocations, and so on and so forth.
Let the exceptions flow.
Luckily, core/flex helps alleviate some of these issues.
By using a core/flex approach, you start to view relocation policies as a building process—there are different policies built out for different levels of employees to use as a starting point, and based on an employee's personal situation, you might increase or decrease benefits accordingly. Let's put this into action for an entry-level employee.
Let's say your company hires an entry-level employee and you relocate them using a core/flex approach. You would probably have some sort of basic policy for them, looking something like this: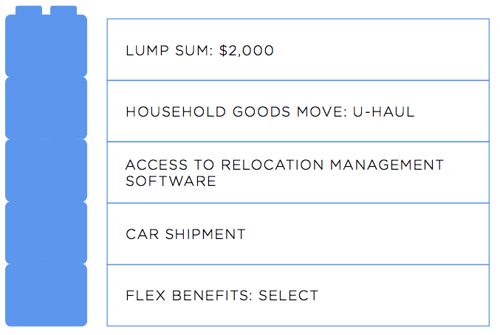 Think of this as the first building block. This policy by itself might get a good amount of your entry-level employees relocated from Point A to Point B. This is a very generous package, and for someone (especially a younger employee without a family) executing a "run-of-the-mill" relocation, this should get the job done.
The flex benefits (shown at the bottom of the policy) can come in the form of whatever your company decides to offer, for example: spousal support, pet assistance, homefinding trips, home-buying/selling assistance, and you can change the amount of flex benefits you'll allow someone to select based on their situation. For someone that doesn't need as much in their relocation, you might allow them to select 2 benefits. However, if you are relocating an entry-level employee who has a family and a home, you might raise the number of benefits they are able to select to 4.
Another way to approach flex benefits is to provide a budget that your employee is able to work within. For example, an entry-level employee might receive $1,500 towards flex benefits, but someone who either has a different set of needs or is more senior-level, might receive $3,500 to allocate towards their flex benefits. By offering these extra benefits in this format, you can not only be assured that employees are using their relocation budget in the right areas, but that they are using suppliers you have vetted and are right for your company.
As you can see, by using core/flex, the entire relocation process is a guided series of events that takes guessing out of the equation for your employees. You'll find out how these policies change when you start getting into more complex relocations with senior-level employees over the next few weeks!
Stay tuned for the next blog in this series, coming up next Wednesday! Until then, click below to watch our webinar diving into this topic in detail:
Related posts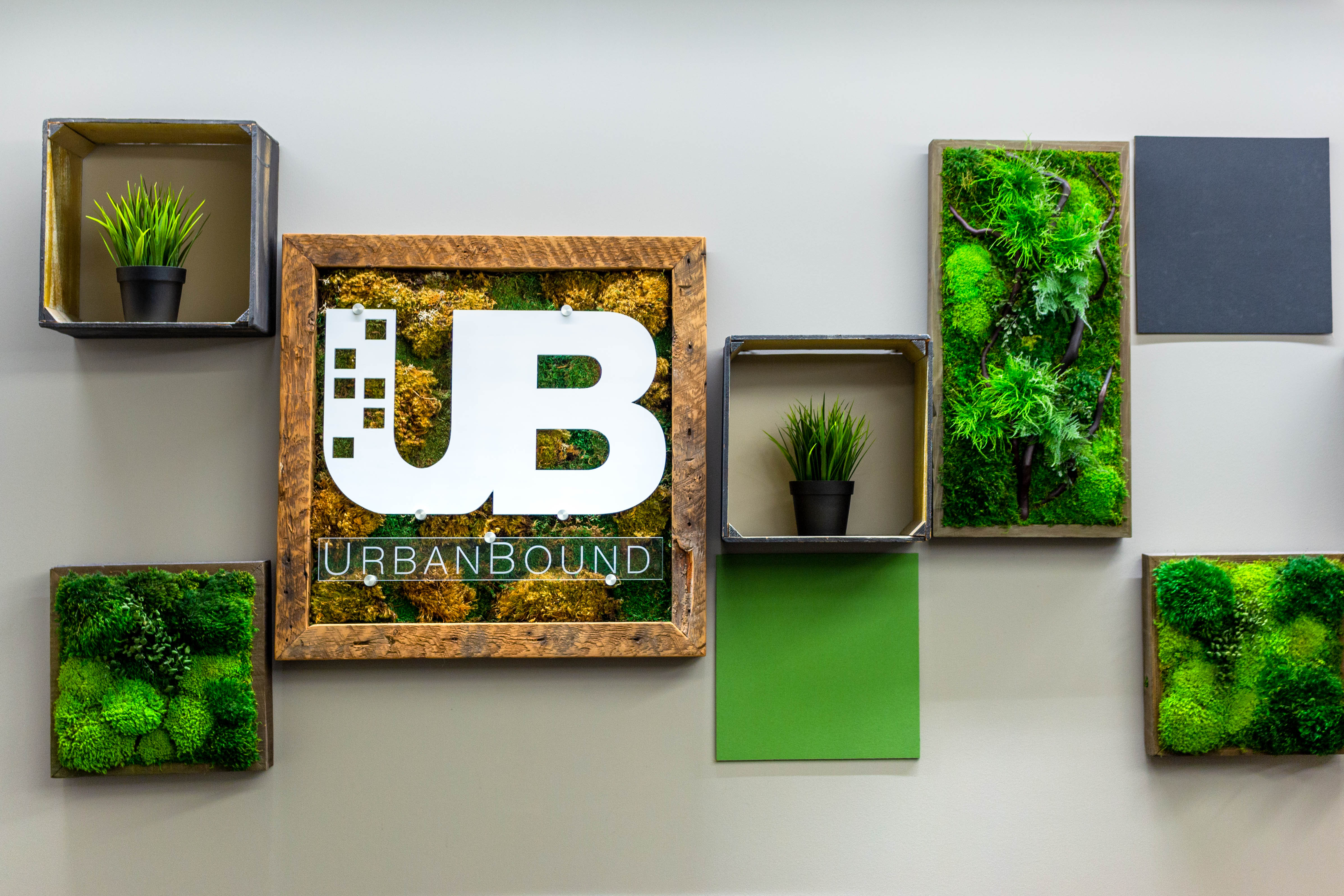 Even before COVID-19, the relocation management industry was in a state of flux. UrbanBound, the first tech-based relocation provider, continues to grow. Learn why and more.
Read More →