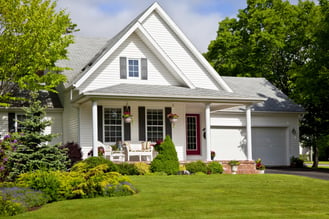 Even though businesses have historically made their headquarters in major cities around the globe, there has been a current trend of relocating their headquarters to suburbs rather than big cities.
In fact, the larger the company, the more likely that they will move further from the city center.
Belowe we've listed out five key reasons behind big businesses moving to the suburbs!
1. Affordable Rent
Rent is a major factor for company owners to consider in that it is the primary operating expense of their business. By having a large facility in the big city, a company is investing a substantial amount of capital that could even pay for two or three different suburban facilities. This is precisely why many companies are terminating their leases in the big cities.
2. More Space
Given that the rent is affordable, companies can truly get the office space that they need and even potentially buy the space to add to the company's assets. By being in the position to buy a space that is larger, companies will be cutting a major liability and adding a substantial asset to their overall corporate assets.

3. Easier Commute for Employees
Many employees do live in the suburbs and companies are realizing this. By keeping their headquarters out of the major cities they are enabling these employees to get to work easier and, as a result, are having higher employee retention rates.

4. Traffic
Traffic is a major influence on both commuters and potential clients to a business. By keeping the office outside of the city center, it is far easier to get there for many people. Additionally, with the expansive commuter rail networks that are popping up all over the world, it makes it far easier for both employees and potential business partners to get to the suburbs with little effort, cost, and no need for a vehicle.

5. Connectivity of Technology
Previously, a lot more in-person meetings were required. However, these days, this is surely not the case. With the increased use of telecommunications through video chats, there is less of a need to be situated in the city center and close to major meetings. This is yet another contributing factor to why corporations are closing their city doors and deciding to head out to the suburbs going forward.
In Conclusion
The traditional location of companies in the city centers is coming to a close. There are a plethora of factors that contribute to this; however, the primary factor relates to the investment of property in the suburbs that is both larger and allows some companies to actually purchase their own office space.
Additional factors to the corporate migration to the suburbs also involve commute issues for employees and business partners along with the increased development of video conferencing in the corporate world. Thus, it will not be surprising to see many more companies closing up their headquarters in city centers with the objective of saving a great deal of capital by moving to the suburbs.
It will be likely to see an increased use of remote employees and office downsizing in the future due to the effective nature of video conferencing and the ability of managers to more effectively manage their employees that are working remotely. In the next ten to twenty years, there will be a remarkable shift in the corporate world that will veer away from the traditional desk job from nine to five given the plethora of alternative options that employers can consider to both cut costs and have higher employee retention rates.
Susanne Loxton is a business enthusiast who combines her interest in career and personal development with a passion for writing. On a daily basis, Susanne works for Aubiz, a compendium of knowledge about companies in her native Australia. Follow her on Twitter @LoxtonSusanne