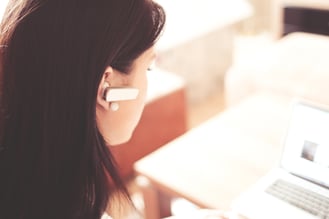 The competition between healthcare providers reaches through caregiving, facilities, evaluations and metrics, and into the various departments, including HR.
This is most evident in the race to recruit and hire the best talent—especially in specialized areas, the talent pool is already shallow.
If you're limiting your search to local candidates, you're going to have a very difficult time. And when you go searching beyond nearby borders, it can be even more difficult to lure a potential staff member to relocate at all, let alone relocate to your specific area.
The best hospitals in the country recognize this impediment to building a successful team, and more of them are turning to tech-based solutions to ease the burden of relocation on new hires. Relocation is more than just financial hurdle for your healthcare professionals. The stresses of a move and adapting to a new home seep into every part of their lives. It can become an emotional burden that can manifest physically, to the point where job performance can be affected.
Home sale and purchase, new city acclimation, financial assistance, and countless logistical considerations all require attention In the healthcare field, more than any other, this is unacceptable. Before relocation technology, the organizational burden required to assist with these tasks was too much. Teams would be overtaxed and budgets overextended.
Relocation technology flips the script on existing preconceptions. Relocating employees are connected with verified suppliers, payment is handled completely on the back end, information about their new city is at their fingertips to ease transition, and home sale and purchase assistance are provided.
Anyone who's ever even dipped a toe in the relocation field knows that no software suite can handle all the intricacies of a move. This is true of many fields. The most successful tech companies are able to marry amazing software with amazing service. A human touch improves both the experience of a stressful situation, provides an anchor for relocating employees, and also a single point of communication for all stakeholders.
The sum of all of this is a streamlined process for both you and your relocating employees. Relief from stress translates to focused performance on day one, and you get an instant return on your investment in great talent.