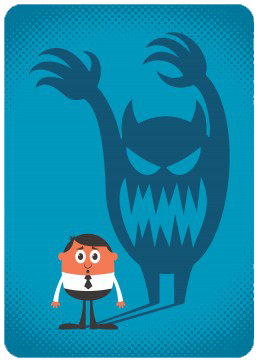 Onboarding is a lot more important than most companies are willing to admit.
It's more than just your employee's first day, or their initial experience with your office. Onboarding is where your culture begins.
I've heard that culture is not taught, it's caught, and that has to start from day one. Think of onboarding as your way of planting the seeds of what you hope your company will grow into. You can't neglect it and expect it to become something healthy and vibrant.
I'll communicate this message through personal experience. I've worked for two companies in the last year. One of them handled the onboarding process very well, and the other was basically the equivalent of falling down the stairs into a pile of broken glass. Guess which company I stayed with.
The first company, which I'll call Company X, was the older of the two. It was more stable, it had more time to define a culture and a manifesto, and it had a more consistent identity. That was almost the problem though. This company was resting on its laurels, and within just a few minutes of being in their office, you could feel their flaws seeping through the walls of their haphazardly arranged cubicles.
My first day at Company X was sort of like a kid's first day at a new school... No scratch that... It was like an inmate's first day at a new correctional facility. All of the other inmates already know each other, and you can sense an overarching fear among them, but at least initially you can't quite place the source of that fear. Then you meet the warden.
In this particular analogy's case, the warden is the the owner of the company. I understand that owning a business is a very time consuming and stressful job, but you are defined by the way you treat people, especially the people under your care. He shook my hand weakly, introduced himself without bothering to look up from his iPhone, and that, believe it or not, was where the pleasantries ended.
I sat down at my new workspace. It felt as though I was being reunited with an old friend that had moved away back in the mid-nineties, because that's the era from which my work computer was manufactured. That's ok, I actually found Windows '95 to be well ahead of its time, and who couldn't use an extra twenty minutes in the morning to collect their thoughts while their computer attempts to boot?
The real worry began to set in when I searched my new desk's drawers and filing cabinets, and I uncovered documents left by the people who had held my desk in the past six months. There were three of them, which struck me as a fairly high rate of turnover, and I couldn't decide if that was more off putting, or the fact that nobody had bothered to clean out the desk before I got there.
Personally, I find that training a new employee to do their new job is, not only an important part of onboarding, but a pretty standard one. I'd love to give a thorough critique of Company X's training process, but they didn't have one. They gave me a copy of their catalogue, and told me where the index was in case anybody called with questions about their products.
Oh, by the way, it was a customer service position. I actually learn better by doing things, but that doesn't mean I'm capable of doing something without any pre-developed knowledge. It wouldn't have been a problem necessarily, except that after making my second mistake, the company's owner came out and politely asked me if I, "Needed help changing my diapers too." If he had bothered to get to know me in the first place, he would've been aware that I'm actually potty trained, and I haven't worn diapers for over twenty years.
Not surprisingly, I didn't last very long with Company X. I didn't just lose my faith in their organization, but I began to question corporate America in general. It wasn't until I started my next job, which handled onboarding very well, that I realized what a misstep Company X had made.
Onboarding is your employee's introduction to your culture, and their first impression of what company is all about. Make an effort to create a positive onboarding experience, and your company will be much healthier as a result.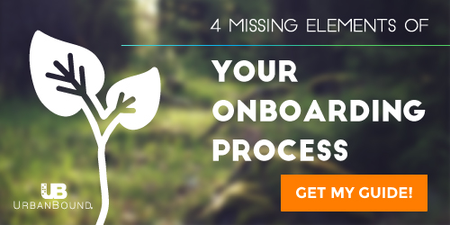 More Resources