A wise man once suggested to me, "Seth, you must do volunteer work!"

There is a slim chance that this man happened to be a Judge. Oh, and his suggestion may have been a court order. Either way, who knew that littering a gum wrapper could lead to such a wonderful experience...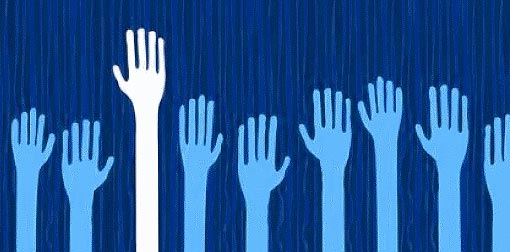 Volunteering is a concept that you really begin to appreciate with age. I am not referring to appreciating the act of being spoon fed applesauce when you're 96 years old. I am referring to the recently acquired appreciation many of us share for self-defining opportunities. At this crucial yet chaotic time in our lives, volunteering can provide you with benefits including, but certainly not limited to:
Career Experience: While avoiding a long-term commitment,volunteering presents the opportunity to dabble with a new career field. If all goes well, your experience might expose you to organizations that could jump-start your new career.
Self Confidence: Back when I was volunteering at the Children's museum, the kids couldn't even reach the top of the climbing wall. I did it in like, 8 seconds. On a serious note, there is nothing like the bona fide sense of self-satisfaction that results from giving back to your community.

Networking: Particularly helpful for those who are relocating, volunteering will introduce you to a spankin' new batch of people who share your very same skills, passion, or both. By capitalizing on the new relationships that volunteering will present to you, you have the ability to take your network to the next level.

Ready to go? Below are 5 resources that will jumpstart your new hobby.
---
"Character is doing the right thing when nobody's looking" -J.C Watts.

"Character is doing the right thing when nobody's paying" -Seth Levin


Court Dismissed.