By Allegra Stein
Loneliness is a tough but common response to a relocation. In my last post, I talked about the unexpected emotional aspects of a big move. Isolation, and the loneliness that accompanies it, were mentioned as some of the hotspots to watch out for.
Moving from one place to another, even if it's just one town over, uproots you from the familiar and drops you somewhere totally new and unexplored. For some people, this fresh start is like a drug. I have spoken with plenty of men and women who thrive on this kind of change and newness. For them, a lack of change or novelty gets boring and predictable; this sense of agitation often fuels a comfortable life of mobility and adventure.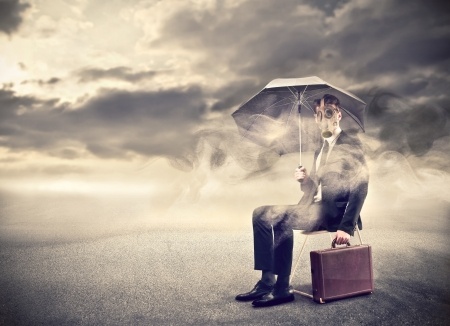 For many others, though, being dropped into an unfamiliar city or town can trigger fear and uncertainty around the reality of not knowing their new community or feeling connected to anyone local. This discomfort can be heightened if the community and culture are markedly different from "home".
Whether young or old, at a certain point in life we all realize that making good friends, at any age, takes both time and effort. It's a part of what makes strong relationships so special. My first very simple but powerful suggestion: be patient. As much as we wish a network of confidantes came along with the keys to the new house, the reality is that building your new network will be a slow and steady experience.
Beyond the importance of staying patient in your quest for new pals, it's critical to remain active and engaged in that search. Undoubtedly, the easiest thing to do might be holing up at home, in front of your computer or tv, looking to fill that social void with online chatter and back to back episodes of Scandal. But we all know that these fixes are temporary and not a long-term substitute for face-to-face, tangible communication and interaction with people. That is not to say we shouldn't indulge in solo-pursuits or that taking time on one's own isn't as important to self-care as our relationships with others. "Me time" can be rejuvenating. Just be conscious and aware of the point at which that peaceful and reflective time alone becomes more of a habit and contributes to feelings of protracted loneliness and isolation.
---
If you've never heard of it, the Holstee Manifesto is a beautiful reminder of some of the more important life lessons we can choose for ourselves, including the following, "If you are looking for the love of your life, Stop; They will be waiting for you when you start doing things that you love."
Replace "love of your life" with "new BFF" and my next tip will be clear.
When it comes to meeting new people, the more we're driven by the LACK of friends (i.e. "I know no one here and I'm miserable about that so I better go out and try to meet someone!") the less likely we are to find them. Even if we go through the motions motivated by this thought, the sense of lack will continue to show up in our lives because we are focusing on it, and fueled by it.
The moment, though, that you come to peace with the reality that what you have is already enough and that it's about finding pleasure in your time, even if that's time on your own, the more likely you are to find people ---- good people ---- who are doing the same.
Like attracts like, right?
Here are some examples:
Like to read? Spend time at your library browsing the stacks or explore your local bookstores. While you're there, sign up for a book club or enroll your toddler in circle time. Find some fun books around the things you love or have been wanting to learn more about (for me it's cookbooks!). Ask the librarian to recommend a new fiction writer or for a novel that is his/her favorite pick.
Motivated to exercise? Hop on meetup.com and search for local hiking/running/biking/walking groups. Go to one, not only to be around people, but to engage in an activity that you enjoy doing. (side benefit: the mental health benefits of exercise are well documented. Don't discount the value of physical movement to combat the moving-blues. Also, meetup.com is a HOTBED of fascinating social opportunities - Gaming? Check. Cooking? Check. Parent groups? Networking? Movies? Check. Check. Check.)
Work from home? Consider taking one day/week and making yourself more mobile - find a coffee shop with wifi or a shared workspace. Whether or not you end up chatting with someone, simply being around other people can have a therapeutic effect when you're struggling with isolation.
In a new country? Explore it. Immerse yourself. Make a point of leaving your apartment every day to walk a different block or shop at a new street market. Keep an eye out for other ex-pats doing the same. Trust me, they're there. Poll your friends and family to find out what THEY'D do if they were there - start a project or blog where you try those activities and report back on your findings.
Ultimately, it's about finding a measure of comfort and confidence in being alone and a willingness to try things solo, no longer choosing to see it as a sad reality or weakness. The ability to connect with others stems from the connection you have to yourself. In order to meet people, you have to be in the same space as them, so trust in both your ability to stand on your own and in the beauty and kismet of creating new connections and friendships. And don't forget to smile!
Allegra Stein, The Relocation Coach, designs custom relocation support programs for innovative, employee-mobile companies and guides accompanying partners from trailing to trailblazing. She can be found at allegrastein.com and therelocationcoach.com