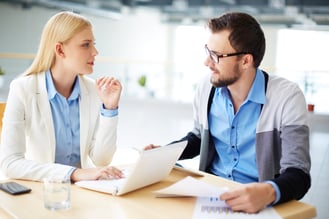 It's just about that time of the year again, it happens at the end of every summer—your hard working summer interns are getting ready to pack up and head back to school, look for another internship, or else maybe even start applying for full-time jobs.
Their workload and internship tasks may be winding down, but these last few weeks are crucial for your company to take action and conduct an exit interview.
The Importance of Asking Exit Interview Questions at the End of Internships
Exit interviews are a great resource to help reveal strong insights that you wouldn't be able to uncover otherwise.
First off, there are many different types of exit interviews.You can conduct a face-to-face exit interview if you have a little more time on your hands, but if not you also have the option of offering an exit interview form or template that your intern can fill out on their own time. Both of these options will collect viable feedback for your company.
Regardless of which method you choose, to make the most of the exit interview, it's critical to ask these 4 internship feedback questions.
How would you describe our company culture?
This is a great way to learn a little bit more about your company culture from the inside. It can be difficult to get an accurate depiction and gauge of culture without asking others. Interns are an especially great resource to use because they have a fresh set of eyes and may not come with the same biases that long-term employees have.
This will also set you up with the ability to identify trends within your company. Paying close attention to company trends is important, and Stephen F. DeAngelis further proves this in an article by Enterra Solutions stating:
"You must examine trends, think through scenarios those trends could bring about, and even consider what might happen if current trends suddenly stop."
Asking yourself these questions about trends based on the feedback can immensely help your company culture. For example, some trends that your interns can help you identify along with culture is helping you learn more about your mentoring programs and/or different opportunities for cross-departmental engagement.
Don't forget to keep track of the answers to this question from previous exit interviews—it will help you diagnose and analyze certain trends and look at differences and similarities among answers from intern to intern.
The answers that your interns give will allow you to identify any concerns with the company culture that may need to be addressed. By uncovering these potential concerns and being able to address them before they turn into a serious problem, will prevent your company from losing any discouraged employees that are going unnoticed.
If you could make a change to your internship program, what would you change? What, if anything, about the company as a whole?
It is important to keep exit interview questions direct, straightforward and easy to answer and understand—especially if your intern is doing the interview remotely through a form, you want to make sure you aren't asking questions that could be confusing or ask a 2-part question in one which then, you may not get the answer you're looking for.
For example, the question "If you could make a change to your internship program, what would you change? What, if anything, about the company as a whole?" this is a 2-part question. There may be a problem with the internship process but not the company or vice versa. That is why it is important to keep it as 2 separate questions. If you phrased this question like so: "What changes if any would you make a change to your internship program or the company as a whole?" There could be confusion on what is being asked or else which question the intern is answering.
This is a great question to ask because after working with a company for an extended period of time, it's easy to overlook problem areas. Interns, on the other hand, have only been there for a few months, and a fresh set of eyes on your company might surface problems that otherwise are more difficult to identify.
This question also shifts the tone of the question from any complaints that they may have to a suggestion. This will not only help interns feel more at ease answering the question, it will also give you an actionable way to fix whatever feedback your intern gave and help you understand the reasoning behind it.
Many times, by just changing the wording of a question can make all the difference—especially in an exit interview. This question will also give you valuable feedback on changes that you might have to make or areas your company may need to attend to more.
How did the job match your expectations?
6 in 10 American workers say they've found that their job was different from what they expected, stating that they felt misled during the interview and job description process.This often causes employees to be disengaged and unmotivated at work—not to mention frustrated. This becomes even more critical with your interns because they are there for a such a short period of time—so there isn't as much room for slow acclimation and adjustments, they want to hit the ground running and can only do so if their expectations are met as it relates to their intern tasks and responsibilities.
By asking this question you can uncover if you need to make changes to your internship application description to ensure that you are accurately depicting the position. You can even suggest having your intern read the job description after the internship is over and have them give you feedback on whether or not they feel it's accurate, what they would change or maybe what isn't necessarily true.
Interns can also provide tasks that they ended up doing or else advice for what they wanted to do but didn't get the opportunity to. This will ensure that you recruit strong interns for next summer that have a strong understanding of their role at the company and can therefore give back to you as much as you're giving to them.
What do you believe the next step is in your profession, and how can we can help you get there?
This is a great question to ask for feedback after internship because it gives you insight into what your interns' professional aspirations are. With this information, you're able to get an idea of what they want to do as their next step in the working world.
60% of the time, interns are hired directly into full-time jobs with their employers. If you are working with college interns who may still have a few semesters of school left, identify ways to keep in touch with them and let them know if job openings come up that they might be interested in—just because you can't hire them right away, doesn't mean you can't in the future.
By asking this question, it allows you to see if your company would be a viable fit for them as much as they could be for you based on what they want to do with their career. If it seems that they want to go on and do something else, or they just weren't the best fit for your company, this question will still give you the ability to help them connect with companies that suit him/her better.
As you can see, it's extremely important to make time for a proper goodbye. Whether asked in person or through an internship survey questionnaire in addition to other questions, these can be crucial to improving your own operations and leaving future interns satisfied with their experience.
Consider Other Interview Questions to Ask Interns
Obviously, there are plenty of other questions to ask interns for feedback after internships, but these are a few to help you get started.
A solid exit interview with your summer intern will hopefully not only yield valuable insight into your company, but it will also allow everyone to leave with good feelings about their experience.
UrbanBound's Intern Lump Sum & Housing Solutions
A quality internship program is essential to keeping your early talent pipeline full, and Urbanbound can help ensure your company is offering a competitive opportunity.
UrbanBound's intern software solution helps companies easily manage the intern moving experience with one, online platform. From disbursing funds to securing housing and communicating roommates assignments, UrbanBound takes the burden off your team. Your interns will show up on day one excited and ready to hit the ground running.
Find out more how UrbanBound's intern solution can increase your intern to full-time hire acceptance rates. Request a demo today!
Related posts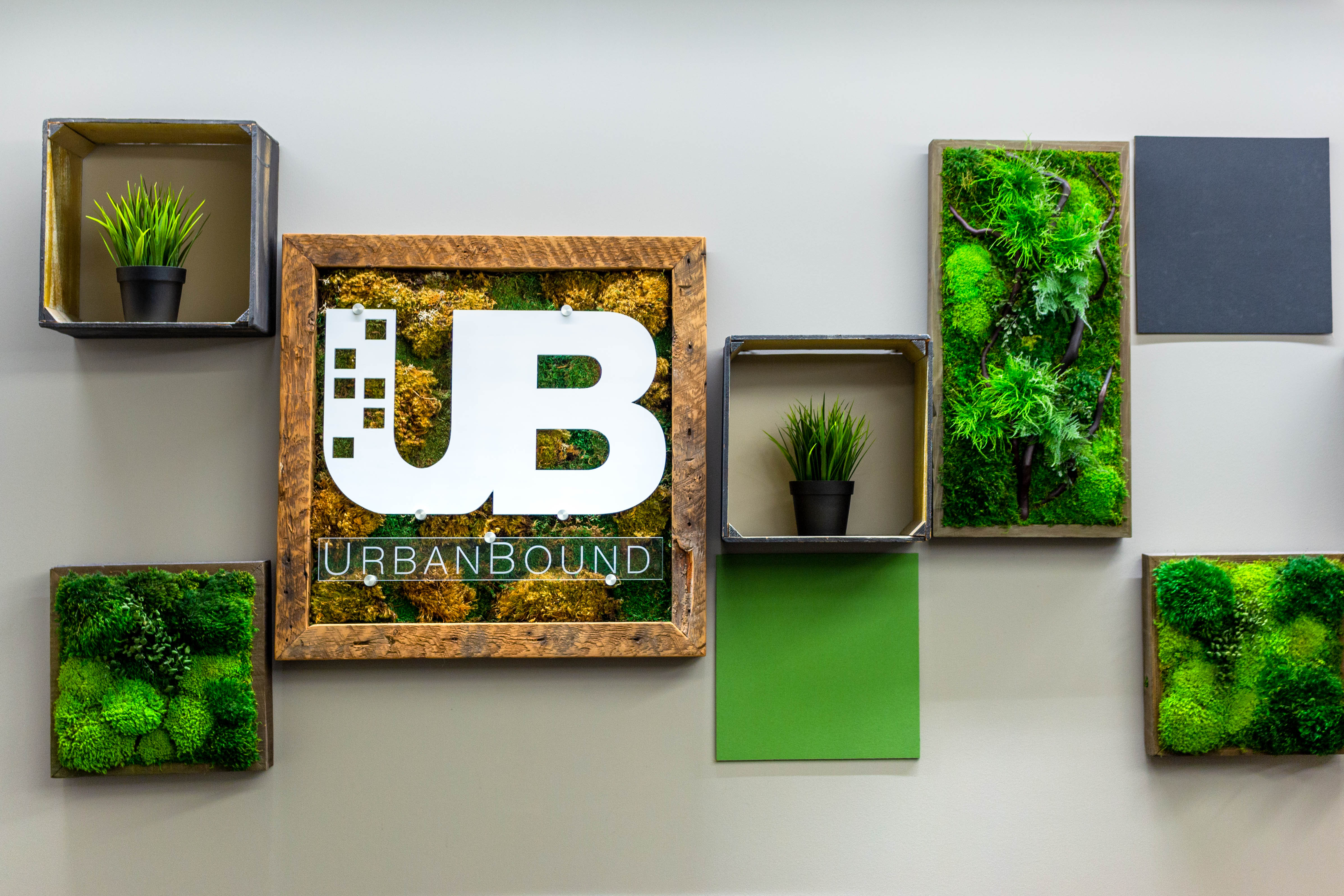 Even before COVID-19, the relocation management industry was in a state of flux. UrbanBound, the first tech-based relocation provider, continues to grow. Learn why and more.
Read More →