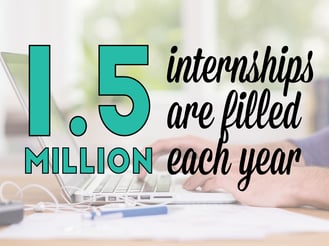 That time is upon us once again: Intern season. And it's approaching faster than you might think (or be ready for). In fact, most companies have already secured their intern classes for the upcoming summer.
97% of large employers in 2014 plan to hire interns, bringing the grand total of filled internships in the United States to 1.5 million. These internships show no sign of slowing down, either. In fact, according to Forbes, "Though especially prevalent in high-prestige creative fields like music, media, and fashion, low-paid or unpaid internships are spreading out to all sectors. From nonprofits to law firms to government, they are replacing many traditional entry-level positions."
Recruiting talent from all over the country is also becoming increasingly popular and common. Relocation assistance is offered to interns by 54% of respondents in a NACE survey, and 47% of respondents offered relocation assistance to co-op students. The most popular forms of relocation assistance typically fall under housing stipends and moving allowances (lump sum).
This proves that college students are willing to relocate for internships, especially since the time period is definite. They know that at the end of the summer, they can return to the safe comfort of campus. Use this opportunity to your advantage by making their summer relocation seamless. If they know they can last three months in another city successfully, they'll probably be willing to test the waters for a little longer if job opportunities come up after graduation.
When recruiting interns, it's crucial to be able to pitch not only a killer internship program full of great opportunities, but also a relocation package that seems logical and worth the move. Think about it from their side: They've just moved in and out of their university housing in less than a year, and while moving again for an internship will be exciting, it can also be pretty stressful.
What can you do? Make their internship experience worth their while! Here are 4 ways you can make your internship program more robust and beneficial for both parties (employer and intern) this summer:
1.) Onboarding, onboarding, onboarding
Interns can be great opportunities for future full-time hires, which is why it is especially important to make their experience as valuable as yours. This all starts with onboarding. The onboarding process should begin right when an intern is accepted into your program. The process of onboarding will set your interns (and new hires) up for success with your company.
When it comes to interns, they are no doubt looking to grow from their experience. Taking advantage of that desire can help you a lot in the onboarding process. Sit down with your interns and tell them exactly what they can expect from their new position. This can be anything from how to communicate with their supervisors, to the tasks they'll be responsible for throughout their time, to the various social events you might be setting up for them.
Setting these expectations early on will allow them to have a clearer picture of what their job entails. A great way to set expectations is to give them tangible items (say, things they may be able to write on their resume at the end of this experience) that they can expect to add to their skillset.
Another way onboarding will help your internship exerience is by encouraging collaboration and group cohesion early on. Onboarding your interns all together in an organized and planned out way will help them feel like they are a part of the same team. Millennials typically work best with people they are also friends with—they grew up seeing their Baby Boomer parents consumed by jobs that had little work-life balance, so they crave a work environment that is fun and friendly.
As a result, the lines between work and life become blurred, but Millennials don't really see this as a problem. They thrive in settings that feel like they are working with their friends (and often times, they really are). Especially when it comes to interns, try your best to replicate that college feel in which they get to work and play with the same people. It will end up paying off for your company's performance in the long run.
Onboarding doesn't have to be all work and no play, either! You can plan fun events that help the interns relax and simply get to know one another better. Things like baseball games, free tickets to theater productions, or even just group meals will allow them to get to know one another on a personal level, leading to an added sense of community within the work setting as well. In the office, it is important to give them opportunities to work on both individual and group projects. This way, you show them that you value each of them for their unique skillset, while also emphasizing the importance of a cohesive working environment.
2.) What do they want? Experience. When do they want it? Now.
Universally speaking, interns (whether they are college students or college graduates) are in your program to try something new. They are looking for a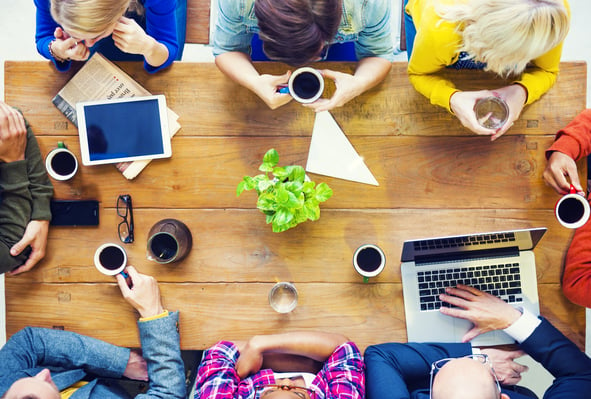 meaningful learning experience and they are doing it solely to broaden themselves and their portfolio. In many industries, jobs are not readily available for young people in the workforce, so internships are a great way for young people looking to enter the workforce to gain hands-on, real life experience in various fields of work. They are looking to gain the skills necessary to obtain future employment, and you have the opportunity to make or break their attitude about your field.
This leads to a lot of individuals coming into your company flying completely solo, with goals that are extremely unique to their personal dreams.
Help them out!
Facilitate group cohesion to enhance their overall internship experience. In today's technology-driven world, internet communication is a key part of any group dynamic. Millennials are used to utilizing social media resources, like Facebook and LinkedIn to get to know one another. In fact, most colleges set up Facebook groups for their incoming students to communicate with the rest of their class, a process that can begin even up to a year before they actually step foot on campus.
One way this can be done is by introducing a facilitator into the group. This could be a member of your company who interacts online with the incoming intern class, serving as a moderator to answer questions or spark up fun get-to-know-you conversations. Starting e-communication early will ensure that your group members feel a basic level of comfort knowing some familiar names from their online chats.
Once your interns physically reach the internship, it is so crucial to maintain that same effort in fostering group cohesion. According to a study conducted by PwC on their own employees, Millennials care much more about their social needs when it comes to careers. They focus on team cohesion, supervisor support, and flexibility, while their non-Millennial counterparts care much more about development opportunities and salary satisfaction.
3.) Ask for feedback, then revise.
One of the greatest tools at your disposal are your past interns. Using previous employees and members of your company will help you learn from your mistakes and understand things that you can do better moving forward. You can do this by having an exit interview with each intern, sending out a survey afterwards, or simply having open line of communication throughout the internship experience to find out what is and is not working.
We sat down with Arielle who interned for 3 years at various companies. She ranked the top 5 things that really stood out to her throughout her internship experience:
Everyone, regardless of being a full-time employee or intern, participated in online trainings about the company's history, values, and goals.

The CEO of the company had a Google hangout session with the interns for a Q&A before we all arrived—it made upper management feel approachable and more friendly.

I loved when a company would facilitate intern-mentor pairs and plan activities (bowling nights, drinks, yoga classes, etc.) It helped add an extra element to the internship experience that made it really valuable for me and my future goals.

One of the companies I worked with gave interns merchandise with the company name on it and credit to buy more if they wanted. This may seem small, but it helped establish brand loyalty for me and made me proud to wear my merchandise around the city!

I relocated for one of my internships and I received a very well planned out lump sum relocation plan. The lump sum was explained to us in great detail and our reimbursement was really comprehensive. Our intern allowance included housing, round-trip airfare, reimbursement for our parents to stay for a weekend during move-in and move-out, and a breakfast/lunch/snack stipend. I felt very well taken care of and valued at the company.
It's information like this that is so valuable as you move forward with your internship experience. In knowing what interns really found useful, you'll be able to refine your processes to include activities and experiences that are worth while. This makes the entire experience more productive for everyone involved.
4.) The last (but most important) piece: Offboarding
Like we said, interns are great opportunities for full-time hires at your company. You have already invested time, energy, and often times money into training them based on your company's needs. They most likely feel comfortable in your company's working environment after having spent several months with you, so why not take the plunge and see what this relationship can really be?
Chances are your interns have had a great experience working for your company, so it is crucial that their offboarding experience is just as memorable. Don't send them off feeling iffy about the whole internship experience. If you took our advice, you sat down with your interns when they arrived and defined certain things that they would likely be able to add to their resumes.
Now it's time to test yourself. Did you truly provide that experience for them?
Sit down with your interns to go over their experience as a whole. Ask them what they've learned and what they feel they can now offer to future jobs and experiences. Defining these new skills can be a very useful exercise for them, one that will give them the confidence and education they had hoped to gain from their time spent as an intern.
To benefit your company, create an offboarding survey that each intern fills out on their last day. It will help you understand what your company does well and what can be improved for future internship programs. In doing this, you also give your interns an opportunity to voice their opinions which will undoubtedly make them feel valued at the end of months of hard work.
If you valued your intern, chances are you'll want to stay in touch when future employment opportunities come up. Your interns want that too! Setting up a system for keeping in touch is to both parties' advantage. Ask them what the best way is to do so—this could be anything from a quarterly email exchange to a Facebook friendship. Who knows? This could be the beginning of a long working relationship!