Stay up to date
Subscribe to the blog for the latest updates
3. A lump sum is sufficient for an intern policy.
Many companies with an intern policy in place choose to provide a lump sum. Lump sum benefits are easy to administer and puts interns in control of how they spend their money. However, there are also drawbacks to this approach that may have big impacts on the success of your interns relocations.
If an intern is provided a lump sum with no guidance, he or she may be left with lots of questions about what to do with the money. How much should go toward short term housing or rent vs. covering the cost of moving their belongings? How much should they save to book their final travel home? Providing guidance around how to spend the money is critical if you plan to provide interns with a lump sum benefit. If given some direction, they'll be able to execute their relocation in the best way possible.
There are alternatives to offering a lump sum that not only provide more structure for the transferee, but can also help you save money.
For example, instead of offering a $6,000 lump sum, let's say you break that into direct bill benefits for short term housing and final travel. Your interns can spend up to $5,000 for short term housing and have up to $1,000 to spend on final travel. Your intern's primary needs are covered, and whatever they don't spend stays with your company.
This also ensures that your interns are using the funds appropriately and your company is only paying for what the intern is invoiced for. You may still need to provide education and guidance, but the risk that an intern misspends their money or forgets to budget for certain expenses is minimized.
4. Intern benefits aren't taxable.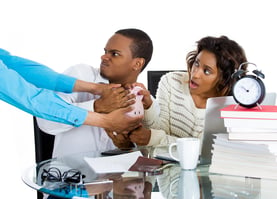 Finally, the last misconception about interns is that their relocation benefits aren't taxable. Unfortunately, basically all compensation is taxable, so you need to account for that in your intern policies. Whether lump sum or managed benefits, any relocation assistance provided is considered taxable income.
It's important to plan for, and explain to your interns, how this is going to be managed. If you gross-up taxes as a benefit to your employees, you'll need to gross-up household goods shipment, in-transit storage, and final travel as well. If you're not grossing-up, you should to let your interns know that they will have tax implications associated with their relocation benefits.
Remember that interns are not only new to moving, but also new to the professional world. They may have never filed their own taxes before and any forewarning you can give them about added taxes will help them prepare and budget appropriately. Although they may not be excited to pay these additional taxes, they'll appreciate you giving them the heads up.
Interns have a number of factors that make their relocations different, and sometimes more difficult, than full-time hires. Understanding the unique aspects of intern relocations, and the myths that surround them, will help you better serve your intern population, leading to a better relocation and a better intern experience.