Stay up to date
Subscribe to the blog for the latest updates
3. Provide a Home Sell Benefit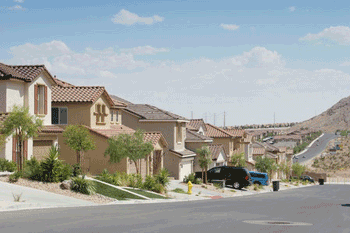 While the relocation tax deduction is no longer applicable under new tax law, there are still tax savings associated with a home sell benefit. Because of this, it may be worth considering adding this benefit to your policy, especially for your higher level moves. In order to control relocation costs, you can reallocate the amount of money typically offered to cover moving, travel or temporary housing, and instead, use that same amount to cover closing costs on an employee's home sell.. This way, your company (and your employee) can capitalize on the tax savings, while still offering a very competitive relocation benefit.
Conclusion
These are all great ways to control costs without fully sacrificing the employee experience. However, there are many other ways to adjust your company's relocation policy. Check out UrbanBound's recorded webinar, How to Control Employee Relocation Costs in the Wake of 2018 Tax Reform, to learn more.
UrbanBound is the smartest and easiest way for employers to manage employee relocation benefits online. Through software and policy guidance, UrbanBound has been helping Fortune 500 companies and fast-growing start-ups offer competitive relocation benefits regardless of their size and budget. Plus, robust reporting tools offer unleveled transparency into relocation program performance. UrbanBound is a tech-driven way to provide a seamless relocation experience for all employees.