Stay up to date
Subscribe to the blog for the latest updates
Weird City Titles:
Is your city the lost luggage capital of the world or was your city voted into a top 23 list for best street food? Focus on what makes your city unique, so candidates get to know the vibe of the city's culture and envision themselves living there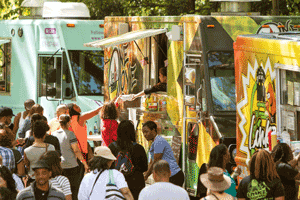 Wellness Opportunities:
Many workers, especially young professionals, want to feel good about themselves and their health. Does your city have an acclaimed hospital or an organic grocery store? Does it have wide bike lanes or a community garden? Be sure to leverage anything that could help a candidate see themselves living a healthy lifestyle in your city.
Offer a Relocation Benefit Package:
Moving to a new city is scary, but a company can make the move more attractive by offering employee relocation benefits. This doesn't mean you have to spend a fortune to help every single hire move. Relocation management software, like UrbanBound, empowers employers to digitally administer relocation benefits from simple educational support to a full-service move.
Not all cities have the same appeal or level of fame, but most people won't want to move somewhere they know nothing about. Providing education to candidates before they accept the offer is the best way to sell your company's location. When it comes to attracting talent, focus on how your city is unique, enriches lives and grows professionals into more capable citizens.