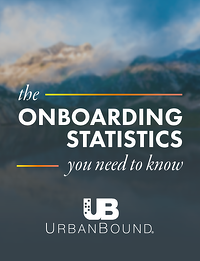 You know that onboarding can make or break the success of your employees (we've made it pretty clear), but we wanted to give you some facts to prove it.
Check Out Our Infographic with New Hire Statistics
In this infographic we provide the numbers behind onboarding, and some of the new hire statistics are pretty daunting. For example:
Organizations with a standard onboarding process experience 54% greater new hire productivity, along with 50% greater new hire retention. Impressive, right?
Read More