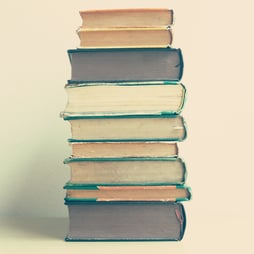 Relocation, mobility and talent acquisition specialists need a broad range of skills to smoothly and successfully relocate their employees. As the unemployment rate shrinks, relocation may be one of the only methods to find the right talent to fill your open positions (particularly in technical fields). Check out our list of the top reads (and listens) for talent acquisition and relocation professionals.
Mobility Magazine
Published monthly by the Worldwide ERC, Mobility Magazine offers practical, relevant information for mobility & relocation specialists, as well as general HR professionals. The magazine covers a range of relocation issues for corporate, government, military, and service provider industries. Relocation leaders provide insight and share real-world experiences, offering fresh solutions to the most commonly-encountered challenges, as well as covering best practices and current issues impacting professionals in the relocation industry.
Subscribe and get the magazine delivered to your door.
Globility
This e-newsletter is published twice a month by the Worldwide Employee Relocation Council, the industry's premier workforce mobility association. The Globility e-newsletter curates the top industry-related articles covering common relocation issues, news, law and more.
Check it out online.
Perspectives Magazine
Published quarterly by the CERC (Canadian Employee Relocation Council), this publication offers insight into current and future issues affecting the relocation industry. CERC has a role in the business community in the Beyond The Border Action Plan, a joint initiative of the Canadian and U.S. governments focusing on cross border mobility.
Available online from the CERC.
The Chad & Cheese Podcast
The Chad & Cheese Podcast claims to be "HR's Most Dangerous Podcast." Hosts, Chad Sowash & Joel Cheesman have a combined 40 years of experience in recruiting and discuss a wide variety of topics and news stories around recruiting and HR tech. Tune in wherever you listen to podcasts to learn weekly insights in a fun, no-nonsense way.
Relocation 101
Author Beverly Roman offers personal and professional relocation advice on subjects of concern, including relocation advice for two-career couples, insight into successfully moving children and elders, and a range of other practical matters. HR personnel can gain insight into the challenges in the relocation process from an employee perspective.
Available at Anchor Publishing.
Managing Job Relocation: Managing People on the Move
Author Anthony B. Munton offers insight into the human side of relocation, and the problems affecting employees and their families. It addresses relocation from the perspective of the employee, and how company relocation policies can impact the process, whether positively or negatively.
Available on Amazon.
Recruiting Future
Hosted by talent consultant, Matt Alder, this podcast is dedicated to innovation in recruitment & HR. Check it out to listen to interviews with the industry's brightest thought-leaders.

Listen online.
The SHRM Essential Guide to Employment Law
When relocating employees, it is imperative that you comply with the law to avoid the risk of future legal action. As a legal reference, this one covers over 200 topics of concern to HR professionals.
Purchase on the SHRM website.
The Best Team Wins
In this book, Adam Robinson, CEO & Founder of Hireology, gives you a proven, straightforward and effective method for hiring new employees. You'll learn how to rethink the process of sourcing, assessing and hiring the right people and walk away with actionable ways to take hiring more seriously.
Available at Amazon
The UrbanBound HR & Relocation Trends Blog
If you're reading this article, and you haven't subscribed to the UrbanBound Blog, make sure you do. You'll get monthly updates about industry trends, HR tips, and other helpful content. Enter your email on the right-hand sidebar to subscribe.