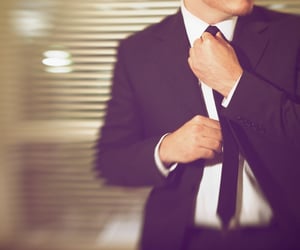 Executive relocation packages tend to be more complex than most other categories. Relocating C-suite employees can involve uprooting families, selling or buying a home, and moving many decades' worth of personal possessions. The cost of executive relocation packages can quickly add up.
Using relocation packages specifically designed for executives
Standard relocation packages or policies for employees typically vary in benefits based on seniority or job level. For example, a recent college graduate might expect to see anywhere from $2,000-$5,000 in a relocation allowance. This number tends to be much lower than an executive relocation package because recent college grads don't have as many costs to cover, such as relocation of a family or the purchase of a new home.
The benefits included in an executive relocation package vary from company to company. However, many companies offer generous executive relocation packages to accommodate their unique circumstances. Essentially, the idea is to offer an appealing relo package that addresses most (or all) of the executive's concerns, to entice them to accept your offer.
What's the difference between an executive relocation package and a mid-to-entry-level employee relocation package?
An executive relocation package is going to be quite different from an entry-level job relocation package. An executive-level employee is often older and has more possessions. They're more likely to have significant others, children and larger homes. They'll also typically have a more established presence in their city. Because of these factors, they'll be less likely to pick up and move their life.
In order to convince an executive to relocate their life, you'll need to offer them a lot more than a $3,000 cash benefit. They have many more expenses, and you'll need to make sure most relocation costs are covered by the employer in a convenient relocation package. For example, any fees or costs associated with selling their home should be covered by the executive relocation package.
The best relocation packages will create an easy move for an executive and their family, and eliminate any out of pocket costs for the relocating executive.
What's included in an executive relocation package?
An executive relocation package typically includes more benefits than an entry-level or mid-level employee relocation package. These standard relocation packages often cover all moving expenses as well as an additional cash allowance.
Here are a few things that are typically included in an executive relocation package:
Physical moving expenses
Typically, all moving expenses will be covered in the executive relocation package. This includes packing and shipping household goods (usually up to 18,000 pounds), vehicle shipment, short or long-term storage, short-term housing, transportation expenses (airplane/train tickets), and one or more home-finding trips.
Lease cancellation or costs included in home sale
Executives are often eligible for longer lease cancellation benefits and other fees associated with selling their home (such as the real-estate agent's commission). Any other costs related to this will also most likely be covered. Keep in mind there may also be additional expenses related to executives selling a home in one location, and purchasing in another - for example, additional storage needs on either end, or additional short-term housing due to the complexity of aligning the two transactions.
Cash allowance or lump sum
In addition to the above benefits, executives are often offered a lump sum allowance or a signing bonus. The executive is given a certain amount of money for any miscellaneous moving costs and gets to keep the remaining sum if any money is left over. This amount can vary depending on a variety of factors. Although lump sum or cash benefits are often discussed as an alternative to full relocation benefits, in an executive package this is typically offered in addition to their relo package.
Get help to build the best executive relocation package
These are just a few of the many benefits of an executive relocation package. The overall goal is to create a comfortable moving experience for them and their family.
If you're looking for help with executive relocation packages, check out our employee relocation software & services. You need a relocation management company that delivers positive, personalized experiences for your executive employees. While other companies may keep you in the dark with murky, confusing practices and pricing models, UrbanBound puts you behind the wheel of your relocation program - giving you the clarity and flexibility you need to set your executives up for success on day one. Watch the video below to learn more about how UrbanBound is different:
Stay up to date
Subscribe to the blog for the latest updates