This is a guest post, written by Darlene Mass, a writer for the apartment rental site, Zumper.com.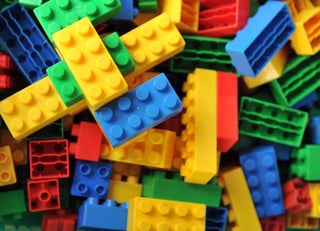 When an employee is offered a promotion in another city or a company recruits talent outside of its own city, employers will often offer an employee relocation package to provide helpful relocation assistance. While employers are not obligated to provide relocation packages, they can incentivize a valuable employee or candidate to move to (and stay in) a new city. As an employer, one of your top priorities should be ensuring that your employee has a smooth transition during their relocation. Here are a few tips on how to make your employees' relocations as stress-free as possible with the help of relocation package:
How much should an employee relocation package be?
There is a lot of research out there that estimates the average cost of a relocation assistance package. Typical relocation expenses for individuals can range anywhere from $3,000 to $100,000.
According to a Workforce Mobility Survey conducted by Allied in 2012, the average relocation package cost is $21,033. However, certain executive relocation packages labeled as "gold-plated" cost an average of $65,333. Keep in mind, this study was conducted over 5 years ago—before US tax law changed, making relocation even more expensive. Depending on the options and what's included in your employee relocation packages, the relocation cost will vary greatly. Jobs with relocation packages abroad are also likely to have higher costs as employers need to move employees internationally.
What factors into relocation assistance costs?
When building out a relocation package(s), an employer should take into account the level of the employee, whether they own a home/have a family and the origin and destination of the move. To learn more about what typical relocation assistance costs, check out How to Maximize Your Relocation Program Budget: 5 Insider Secrets for Doing More with Less.
What does a typical relocation package include and what does the relocation allowance cover?
While it's difficult to know the specifics of the relocation assistance package until you know the employee and the assignment, it's important to have an idea of what you want the relocation package to include. Here are a few examples of typical relocation expenses commonly paid for by the employer through relocation assistance:
Transportation and Moving Costs: The most common benefit included in a full relocation package is the shipment of household goods and final travel. Companies will pay for or reimburse for travel expenses to the new location including airfare, car rentals, gas or train tickets. Professional van lines, moving labor, U-haul rentals or other household good shipment expenses will also likely be a part of the package. Some companies may even hire professionals to do a full packing and unpacking of the employee's belongings.
Orientation Trip/Destination Services: Some companies will pay for employees, especially expats, to travel to the new location to familiarize themselves with the area and investigate accommodation options. The orientation trip costs generally include hotels, meals, airfare and ground transportation.
Home Sale / Lease Breakage Costs: Any costs associated with either purchasing a new home or selling a current home are sometimes included in a relocation package, especially as part of a higher-tier relocation package. Money to cover the cost of breaking a lease is sometimes covered for high-renter populations like campus hires.
Spousal Support: Again, in some higher-level employee moves, if the relocating employee is married, a company will provide spousal support. Which can include: helping the spouse find a job or establish their own business.
Benefits of relocation assistance included in the package for employee relocation vary greatly depending upon the circumstance, company or employer. For more information about what factors to consider when building your job relocation package, check out this webinar.
What is the average relocation lump sum amount?
Additionally, some employers offer a moving bonus with the average relocation package (also referred to as a lump sum or signing bonus). These relocation bonuses are typically paid as an incentive for the employee to agree to relocation or if the employer recognizes that the cost of living is higher in the new location compared to the employee's current area. Relocation bonuses are a one-time deal and oftentimes have to be paid back if the employee leaves the company before a certain period of time.
Often times, the actual amount of the relocation lump sum may need to be tweaked. You won't know exactly what your employee needs until it's time for them to relocate, so keep an open mind, and be willing to negotiate and adjust the package accordingly. Most employers choose to negotiate relocation packages instead of salaries. Relocation costs are a one-time expense whereas salaries are recurring.
Enlist help from a tech-forward relocation management company for employee relocation packages.
Your employees need to move to work, not work to move. Relocating can be a logistical nightmare for them and a budgeting nightmare for you. Relocation management software and services companies, like UrbanBound, can help streamline this process by automating the relocation process from one central platform—giving you the clarity and flexibility you need to set your people up for success on day one.
Conclusion regarding relocation assistance packages
A lot of behind-the-scenes work goes into successfully relocating an employee from one town or country to another with the average relocation package. If growth is in the air at your company, it's time to start thinking about building out your employee relocation program. Reach out to us for a free relocation program consultation.