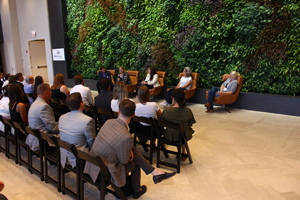 Recently, UrbanBound had the pleasure of hosting a select panel of talent acquisition and mobility thought-leaders from some of the country's most-respected employers. We discussed the current relocation landscape…what strategies are working…and what mobility may look like in the future.
We're grateful to our guests for sharing their time and insights with us. Our panel was moderated by UrbanBound's Co-Founder, Jeff Ellman, and included:
We also want to thank MiniMoves for sponsoring the event!
For those who weren't able to join us, (and even for those of you who did) we've recapped our top takeaways for you.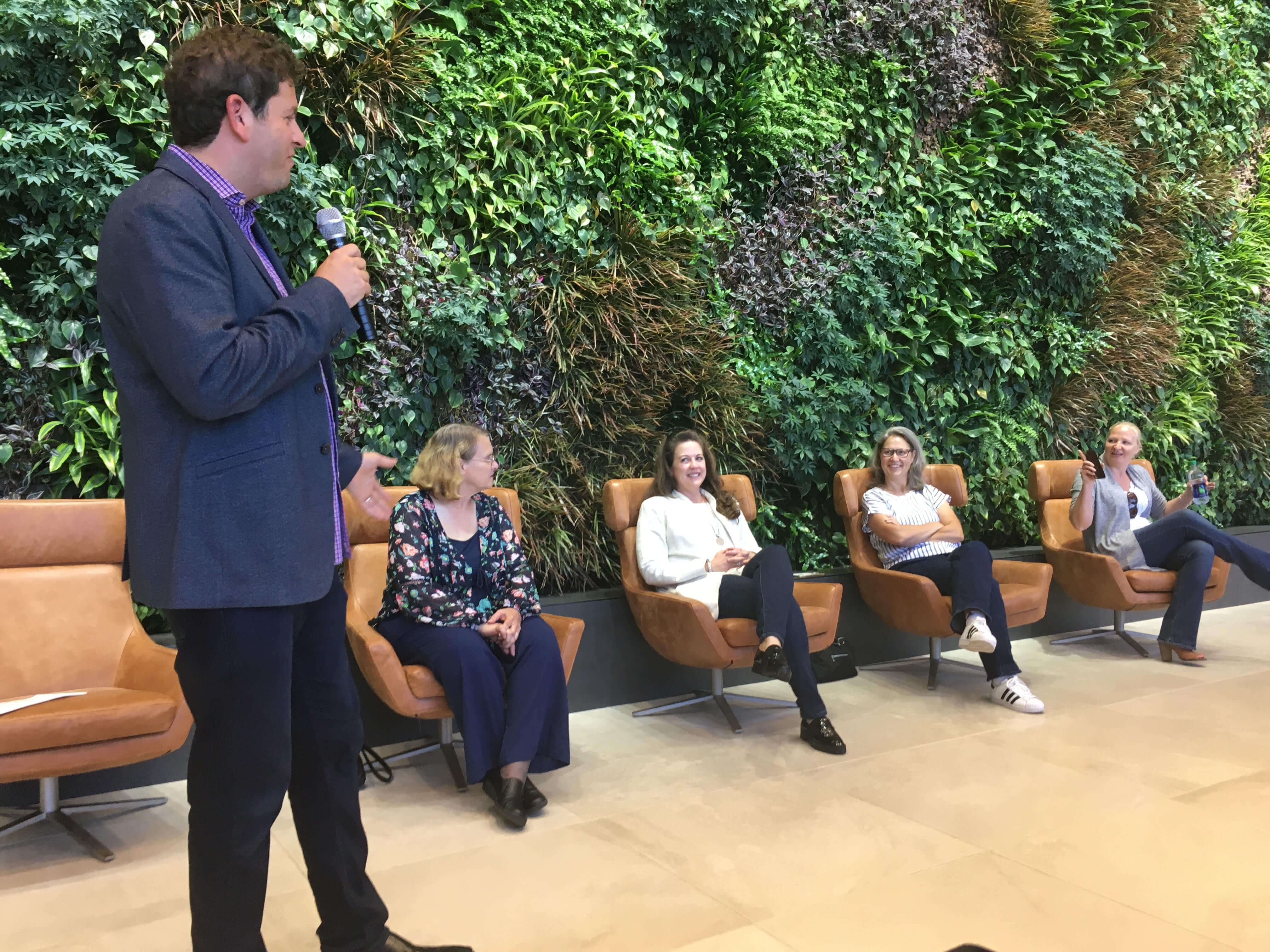 Takeaway #1: It's Not about Logistics—It's about Culture
Our panel asserted that any given relocation program is about more than moving employees efficiently from Point A to Point B; it's an extension of a company's culture. Chances are, the relocation experience is a new hire's first real taste of how an employer treats its people.
Our panel participants viewed their relocation programs as part of their recruiting process—and retention initiatives, too. Quality relocation policies encourage employees to advance their careers by making more opportunities available. When employees have a great relocation experience, they're more likely to say "yes" the next time they're asked.
Takeaway #2: Focus on the Family
Companies who initiate hundreds of relocations a year know that newly-relocated employees are only as happy as their unhappiest family member. According to our panel, it's important to recognize that moving requires the time, energy and adaptability of spouses, partners and kids—not just employees.
A great relocation experience often hinges on the little things, such as providing geographic tours, cultural training, and language classes when indicated. A thoughtful relocation program will set the whole family up for success.
Takeaway #3: Flexibility is King
Our panel members—who have seen all types of relocation policies over the years—stated unequivocally that flexible relocation benefits are a must to be competitive in 2019. Whether an employee's priority is staying in temporary housing until he/she finds the perfect house or safely moving a menagerie of pets, the employer's relocation policy must flex to meet each challenge without a hitch.
One panel member said her company prizes flexibility so highly, it allows some highly-valued employees to commute until they are ready to permanently relocate—a point everyone reaches in time.
Takeaway #4: 2017 Tax Reform Continues to Sting
Our group was unanimous in expressing that The Tax Cuts and Jobs Act of 2017—which eliminated the individual moving expense deduction for the transport of household goods, storage and final travel—came as an expensive, unwelcome surprise. Nevertheless, all their companies absorbed the additional costs, grossing up benefits to cover employees' tax liability.
At the same time, their companies are developing new ways to help offset or limit mobility program costs. Some have instituted payback requirements for employees who leave within a year of relocating. Others are limiting relocations for entry-level employees, who are easier to find than professionals with specific expertise. And still others are rethinking the travel expenses incurred by remote employees who commute long distances.
Panel members also confirmed the necessity of educating their peers on the financial side of the business, so they understand why relocation costs are what they are.
Takeaway #5: Avoid Lump Sum Only Benefit Plans
While lump sum relocation benefits—where employees are given a pot of money to move themselves, but no support or preferred vendor network—remain popular with some employers for their affordability, our experts felt they were asking for trouble, noting "things always go wrong."
The panel's collective experience has been that most employees need some level of specialized support to orchestrate a smooth move. Under lump sum policies, employees have no recourse for vetting the quality of the vendors or for shepherding the planning process. Furthermore, often the lump sum falls short of what is needed to complete the move, creating additional headaches for employers and employees.
Takeaway #6: Many Moves Are Shrinking
One trend our panelists noted is that employees are not moving the same volume of household goods as they did in the past. Many are taking advantage of discard and donate programs, which allows employees to recycle or repurpose their furniture and belongings responsibly before they relocate, then replace it once they arrive at their new location.
One panel member observed that this is economically and environmentally sound, although it creates greater reliance on temporary housing until freshly-relocated employees can sort themselves out.
Takeaway #7: Changes Ahead
Our panelists expected the relocation industry to continue evolving in the years ahead. Several speculated that some traditional Relocation Management Companies (RMCs)—wounded by the changes in tax code and falling behind technologically—won't be able to cut it.
Another noted that candidates don't generally ask in-demand employers many questions about their relocation programs—they take for granted that benefits are first class, raising expectations across the board.
Others noted that some employers will continue to develop more formal benchmarking processes for their relocation programs, based on internal challenges and priorities.
Final prediction: employers will seek out relocation companies that offer high-touch service but are geared to smaller budgets—choosing relocation partners who match their company's flexible, forward-thinking culture.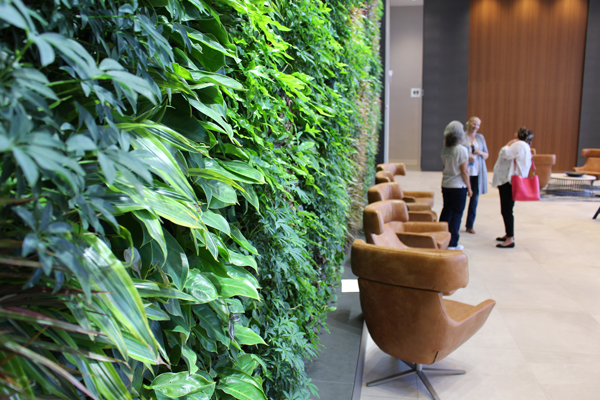 Another big thanks to our amazing panel participants, attendees and sponsor!
Stay up to date
Subscribe to the blog for the latest updates