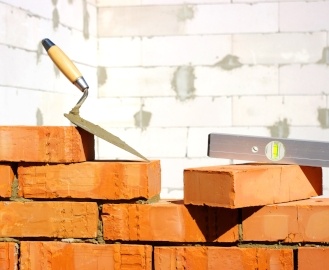 When we hear about relocation policies broken into the three categories of expense reimbursement, direct bill, and cash benefits, it often feels like we're talking about three different components that are in constantly in competition with one another.
As an HR or Mobility Professional, you probably hear things like: "Direct bill is best. Lump sum is only for interns. Expense reimbursement is the only way to save money."
While there might be some truth to these generalizations we make, it's important to keep in mind that these three benefits don't always have to be in contention with one another. In fact, some of the most effective policies contain more than one benefit component.
A direct bill-based policy paired with a cash benefit is a great example of how two different policy components can work well together—given they are used together in the correct way. Policies that offer direct bill and cash benefits together are often structured with a core set of direct bill benefits and a cash benefit that can be used at an employee's discretion.
This combination goes by several names, including "lump sum plus", "core/flex," or (perhaps the most creative) "buck and a truck." For the purpose of keeping it consistent, we'll call it a core/flex policy in this blog. There are several names that this duo receives, even more proof that it's a strong policy approach.
Let's take a look at the top three reasons for choosing to offer a policy with direct bill and lump sum.
1. Provide Proven Process for Employees
Knowing how to most effectively use relocation benefits is one of greatest challenges for relocating employees, especially those who are relocating for the first time. When relocating employees are given a lump sum or a total allowance that they can submit expenses against, they are left to decide how and where to spend their relocation dollars.
Offering direct bill benefits as a component of your policy provides structure for your employees, empowering them to utilize their relocation benefits in the most effective way. Typically, employers leveraging a core/flex policy offer direct bill benefits for major relocation expenses, such as shipment of household goods, short-term housing, and final travel. Employers often work with a third party who has direct bill agreements with numerous relocation suppliers. This approach makes it easy for relocating employees to connect with and book quality suppliers, removing the burden of finding their own suppliers. Not too mention the fact that these employees aren't required front costs to these suppliers.
This easy process for booking relocation services is supplemented by the cash benefit that employees receive from this type of policy. The direct bill benefits provide structure and a proven process for executing a move, while the cash benefits put them in complete control of a portion of their relocation package. Employees can use these dollars to cover smaller expenses at their discretion.
2. Creates Cost Efficiencies
Employers reap major benefits from core/flex policies as well. Offering to cover the most common, and typically most expensive, relocation expenses with direct bill allows companies to take advantage of IRS relocation tax savings. When household goods, in-transit storage, and final travel are offered as direct bill benefits, they are considered tax excludable.
This means that neither your company nor your employee is required to pay taxes on these expenses. For some taxable direct bill benefits (such as short-term housing), employers can choose to gross-up the tax treatment or withhold the tax liability from an employee's paycheck.
These tax savings can be especially impactful if you are moving to core/flex after only offering a lump sum. By making the switch to core/flex, you'll remove a large amount of tax liability and greatly reduce it in other areas.
For example, let's say you were previously offering a $8,000 lump sum (grossed up at a flat 25%). This means you're paying a total of $10,000 for any given transferee. Now, you convert that to a core/flex policy where transferees receive $6,000 to book shipment of household goods, in-transit storage, and final travel as direct bill benefits and a $2,000 cash benefit (grossed up at a flat 25%).
You have eliminated the taxes owed on the $6,000 spent on excludable services and are now calculating the gross-up on a much smaller amount. The result is that you're now spending $8,500 per transferee. That's a savings of $1,500 per transferees. If you relocate 25 people per year, that's a total savings of $37,500.
In this example, your relocating employee is getting the same value of relocation benefits, but you have greatly reduced the tax burden for them (and you), and they are provided with a better structure to plan their move. To sum it up, you're offering them a better benefit while saving money.
3. Easy to Scale
Whether you're creating your company's first relocation policy ever or are refreshing your existing policy, you want to make sure you don't have to come back and do this same work again next year, and the next year, and the next year, and so on. You want to implement a policy that's easy to maintain and easy to scale. Offering a policy with direct bill benefits and a cash component allow you to do just that.
Implementing a core/flex structure allows you to create a framework that all policy tiers can follow. Once you've established that you're offering a core set of benefits (direct bill) and a flex (cash) component, you can simply add/remove direct bill benefits and adjust the caps to account for different populations within your company—from your executives to your interns.
To illustrate this, let's again take a look at the policy we created above. Your employees receive $6,000 to cover shipment of household goods, in-transit storage, and final travel. They receive a $2,000 (grossed up) cash benefit to cover miscellaneous expenses.
We can apply this same framework to interns by reducing the caps and tailoring the core benefits to fit interns needs. The resulting intern policy might look like this:
$4,000 to cover final travel and short-term housing. $1,000 (grossed up) to cover miscellaneous expenses. (Remember that interns usually aren't eligible for tax exclusions because they don't meet the distance test).
On the other hand, you the same framework for your directors and executives by including direct bill benefits that fit their needs and raising the caps. Here's an example of what your executive policy may look like:
$15,000 to cover shipment of household goods, in-transit storage, final travel, short-term housing, and home-finding trips. $5,000 (grossed up) to cover miscellaneous expenses.
A core/flex framework makes it easy to create policy tiers that fit the needs of the different populations without requiring you to start from scratch each time. This makes it a good fit for companies of all sizes and needs.
These are just three of the advantages of utilizing direct bill and cash benefits in the same policy. Combining the two results in a policy that is both structured, yet adaptable to meet the needs of different individuals, policy tiers, and companies. Consider implementing a core/flex policy to improve your employee experience, control costs, and scale your relocation program for the future.