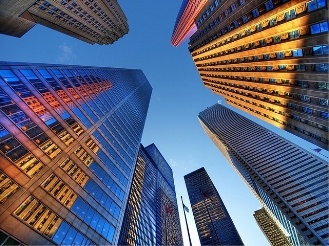 As we near the end of 2018, budgets are being finalized and growth plans put in place. It may be time to ask yourself:
Is your employee relocation program ready to scale?
If your company has big plans for 2019, it's important that your relocation program can handle them. As you launch new products, extend your geographic reach, and expand headcount, you'll inevitably be relocating more people.
To hit company goals, your relocation program needs to be able to support your growth by helping you recruit and relocate top talent. That means building a competitive, scalable relocation program that doesn't cost your company a fortune to administer.

Let's take a look at three ways you can start to scale your program and get 2019 off to a great start!
1. Create Consistency within Policies
Whether you're planning to relocate a couple employees over the next year or a couple hundred employees over the next year, you need to have a relocation policy in place to provide structure to your employees and internal teams.
Offering relocation benefits on a case-by-case basis is a huge roadblock to creating a scalable program. Internal teams and hiring managers are left to decide what benefits to offer, costs can easily get out of control, and monitoring the success of the program is nearly impossible. Not to mention, different employees receive different benefits without a clear understanding of why can be perceived as inequitable by employees.
Even if you're only relocating a handful of employees today, it's better to create a relocation policy early to prepare for an increase of moves. If you wait until you need you reach a volume that you believe merits a policy, you may find yourself scrambling to pull together a policy with numerous moves just around the corner. Creating a relocation policy now (as opposed to right before absolutely necessary) allows you to standardize the administration of benefits and create a benchmark for future relocations. As your company grows and more diverse populations are relocated, such as executives and interns, you can scale your policy up or down using tiers. Taking the first step of creating a policy, even a high-level policy, will set your company, and your relocating employees, up for success.
2. Save Time and Costs with Direct Bill Benefits
As you build your relocation policy, consider the internal costs associated with each benefit type: expense reimbursement, cash benefit, and direct bill. Some relocation benefits are more expensive and time-consuming to administer than others.
For example, let's say you offer up to $5,000 for reimbursement of relocation expenses. For your internal teams, this means specifying which expenses are covered by the benefit, auditing the submitted expenses against this list, and processing the payment. If an expense is submitted that isn't included in the policy, you'll find yourself spending extra time trying to get an exception approved or communicating to the employee why the exception will not be granted.
Cash benefits such as lump sums may be easy to administer, but they an still result in unforeseen costs for your company. A cash benefit is considered fully taxable, thus your company must decide how to handle the tax implications. Companies either gross-up the estimated tax liability or withhold taxes on behalf of the employee (resulting in the employee getting the total amount less taxes). As a result, your company either ends up paying more in taxes or your relocating employee only receives a portion of the intended benefit.
3. Drive Efficiency with Technology
Utilizing technology to power your relocation program creates efficiency that can't be achieved or replicated by people. While it's important to ensure relocating employees have a person they can reach out to for help throughout their relocation, there's also an opportunity to automate a number of relocation tasks.
Here's the good news: you don't have to sacrifice employee experience to achieve efficiency through technology. Many employees today want access to online, self serve tools to manage their relocations. In fact, they expect it because it's how they manage nearly every other part of their lives.
For your internal teams administering relocation benefits, technology can save valuable time while providing more insight into your relocation program than ever before. Bringing key processes online, like initiating benefits, signing documents, and distributing information to employees, cuts down on small back and forth tasks that can add up to a large amount of time. Freeing up this time allows your teams to spend time on more valuable tasks. And, by bringing relocations online your team will gain increased visibility into employee progress and relocation spend—enabling them to analyze data faster and make educated decisions about the future of your program.
Scaling Relocation: 2019 and Beyond
If 2019 is the year of growth for your company, make sure your relocation program is ready to meet those growth needs. If you don't have guidelines or policies in place, consider implementing them before your company starts relocating several employees. Even if you do have a policy, evaluate your current benefits and the cost of administering them.
Scaling doesn't just mean executing more moves, it means executing them in an efficient, cost-effective fashion. And, finally, don't underestimate the value technology can add to your program. It not only helps drive efficiency, but it's become a necessary component for employees executing their move. With these components in place, you can be sure to get 2019 off to a fast start!
Stay up to date
Subscribe to the blog for the latest updates