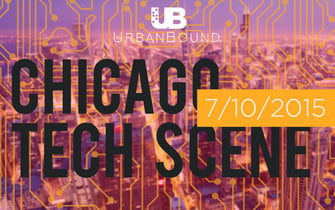 Looking from the top news from Chicago's Tech Scene?
You've come to the right place!
The inhabitants of Chicago are designing, inventing, and innovating many industries and shaping Chicago to be one of the leaders in the tech scene space.
Check out what you may have missed this week:
Used Cars: A New Take on an Old Problem
Founders of Groupon are bringing technology to the used-car business, according to Crain's Business article A new model for the used car business, with their startup Drivin that helps dealers find and buy used cars.
"The used-car market is ripe for disruption, given the lack of transparency, the opportunity for better data and analytics to inform smart decisions, the large number of companies and workflow steps that get in the way of fluid transactions, and the imbalance of supply and demand," Brad Keywell tells Crain's.
Chicago-based Startup Helps With Analyzing Data Science
During the 2012 Obama re-election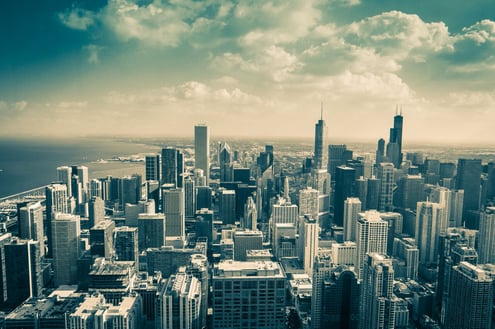 campaign, an idea was born that led to a real-world solution. Dan Wagner along with others built a platform that tracked and targeted voters, according to Chicago Inno article From Obama to the Board Room: Civis Brings a Data Science Platform to Businesses, but after the election they saw a way to apply their product to help businesses analyze data.
"If you talk to any random company, whether you're a startup or a medium-sized business or a huge enterprise, they're all trying to take their analytics teams and turn them into people that are doing more proactive investigations into data," Civis Analytics VP of Product Dan Chuparkoff said. "Civis is helping them make better data-driven decision."
What's the Deal With Cloud Tax in Chicago
Wondering what's going on with all the new rules and regulations about taxes on the cloud and how it might affect you and Chicago businesses? Then check out Crain's Business article City Hall blinks on cloud tax to get the scoop.
"Based on feedback we have received from Chicago's vibrant startup community, the administration will be taking measures to provide relief to small businesses so as not to put them at a competitive disadvantage," a spokeswoman for the mayor said in statement.
Crain's posted a statement from startup incubator 1871: "By ensuring that startups dependent on cloud-based technology are not subject to the tax, the mayor has created an effective solution for our community and reaffirmed his commitment to ensuring that new digital businesses can continue to grow and create jobs throughout Chicago. We are appreciative of the growing vibrancy and economic contributions which the tech community is making to the city and look forward to more opportunities to represent the community and to help shape Chicago's economic future."
Want more articles? Check these out: The Best Advice Chicago Startups Got From Their All-Star Advisors by Chicago Inno, KnowledgeHound adding staff after $1.2M seed round by Chicago Tribune, Chicago Technology and Innovation: Howard Tullman Isn't Slowing Down Anytime Soon by WGN, and Techstars Chicago revs up for sixth year by Crain's Business.