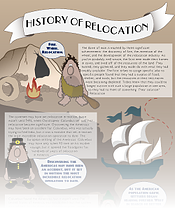 Relocation has been around for a long, long time (yes, even since our Pilgrim friends came to the Americas and celebrated the holiday that will be soon upon us, Thanksgiving).
While they may not have been on their shiny new laptops accessing Relocation Management Sfotware, they had no problem hopping in their covered wagons and moving all around the country.
Relocation doesn't always have to be viewed as stressful and cumbersome - so sit back and relax as this infographic tells the story of relo and how far it has come from the days of cavemen and Pioneers.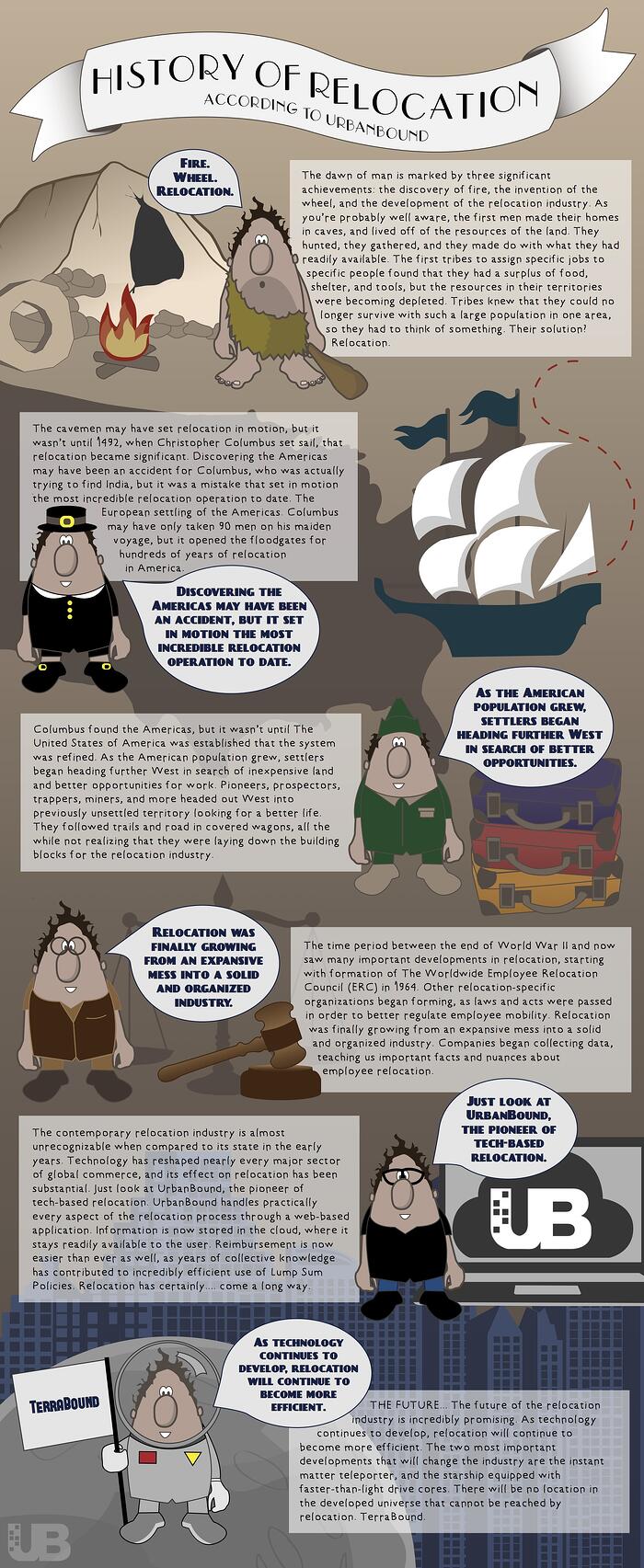 Relocation, as you can see, has come a very long way from where it began. Evolving from a concept which was once seen as an "expansive mess" into an organized and comprensive sector of global commerce, relocation technology is making waves in the way businesses conduct their mobility. Relocation is now a streamlined process that can be accomplished with more ease than ever before.
So, what is the future of relocation? That is something no one can predict, as no one could have imagined it would be at the point it is today - we just hope UrbanBound is a part of the evolution.