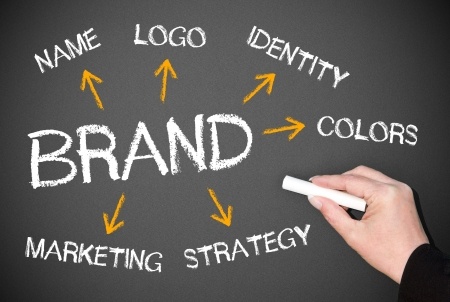 What does it take to create a strong, irresistible brand?
For most companies, branding efforts coincide with Marketing campaigns, product distribution, or public image.
However, important as it is, too often branding is considered an after thought and can be vastly underrated when maintaining a public image.
In the words of Laura Lake, "Your brand resides within the hearts and minds of customers, clients, and prospects. It is the sum total of their experiences and perceptions…" In other words, branding is important. It matters, and your successes or failures can come back to the public's perception of your brand.
For years, market researches have developed deep insight and strategies into brand building. Recently TNS Global, an international marketing research firm, released a short list detailing strategies that create a strong, irresistible brand to consumers. So, what does it take to make your brand stand out amongst others?
Credibility
Consumers need to know that your company has complete know how. Their confidence in your credibility as a company will propel their alliance to your brand; it's that simple.
Trust goes a long way for consumers in terms of loyalty; in fact it is solely dependent on a consumer's trust in a product or service. If someone doesn't trust your brand, they won't purchase your product. It should be the goal of any company to make their brand an intuitive choice over competitiors.
Evolution
TNS actually classified this subset as a brand's "momentum," the idea that a brand is constantly evolving. The idea here is simple: in order to succeed, a brand must evolve with the changing times. Adaptability is an increasingly important asset to a company, especially in today's ever evolving climate.
Consumers change their minds frequently, they develop personal curiosity and needs based on technology; a sector in which nothing is at a stand still. If your brand or company is not evolving alongside consumer's needs, then it will be forgotten and left behind.
Differentiation
It's no secret that it's become increasingly difficult for companies to stand out amongst their competitors. In fact, it seems as though there is no disparity amongst competition anymore aside from their ability to discover and innovate solutions before one another.
TNS discovered that successful brands are able to set themselves apart from their competitors. They stand for something different, set themselves apart, and draw consumers in through their differences. In order to create a successful brand, one must single in on their competitive advantage and create a branding strategy around it.
Emotion
Branding is a process that directly involves the emotional association between a company and its target consumer. Simply put, successful brands evoke specific emotional ties between a user and a product. It should be any company's goal to become an instinctual draw, to acknowledge and create its "emotive meaning" for consumers.
Symbolism
Going back to the idea of emotion, a brand's symbolism is directly tied to its "emotive language" (as TNS says). Thinking in terms of large scale brands like Apple, T-Mobile, or even Google, their advertising and marketing revolves around specific buzzwords unique to their own brand. Honing in on your own language and symbols will further your brand with consumers.
Brand Network
Is your brand a nexus of ideas? Or is there a disassociation between your image and product? Consumers are looking for branding elements that are sharp and well connected; adhesive in every sense of the word.In essence, a strong brand is about one big idea or image with each detail supporting it. Ensure your company thrives on connected elements, not mismatched ideas.
Consistency
In all reality, a brand is simply a promise; and it's imperative that everything your company puts forth revolves back to your brand. Consistency is vital in building a strong, branded image- so everything from marketing and communication to the organization's image should reflect the same idea.
Unity
No matter the marketing platform, it's important your brand maintains the same theme. Does your company reflect the same look, voice, and image throughout? If your brand's voice differs from social media and blogging to your web copy, consumers will dissociate from your product entirely. It's important for your brand to act "like a well unified family," to build trust amongst consumers.
Though establishing and maintaining a brand is no easy task, understanding the characteristics behind great branding provides companies with an opportunity for advancement. Though for some companies, great branding can take years, following strong professional advice like that of TNS will place your company far above competitors.
With this in mind, there's no time better than now to tackle your branding. Just remember: keep your efforts consistent, strong, and set yourself apart from competitors.