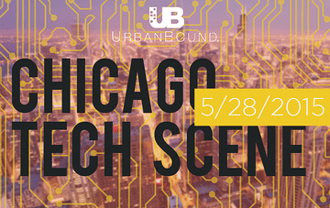 Chicago's innovators and entrepreneurs are the taking the Chicago Tech Scene for a wild ride.
It seems like every single week a new idea is coming out of our town.
Check out some of the exciting developments that took place this week:
Health Tech Just Got Easier in Chicago
Matter, a health-tech incubator located inside Merchandise Mart, will be opening spaces that simulate medical and procedure rooms which will allow products to be tested under the conditions they will be used in, according to Chicago Tribune article Matter incubator to open engineering lab, clinical simulation space
"One of the challenges in health care entrepreneurship is that it can be hard to get access to real-world health care settings early in the development process," Collens tells Chicago Tribune. "The idea is to give companies the opportunity to very easily get a rough sense of how their product is going to work" in a medical setting.
"The first time they ever wheeled their prototype into an operating room, you couldn't see anything on the screen — the light in an operating room is so much brighter than in a normal environment," he said. "They learned they needed a different kind of screen."
Chicago Startup Helps With Divorce
Wevorce is helping families go through the painful process of divorce by automating paperwork, predicting legal costs, and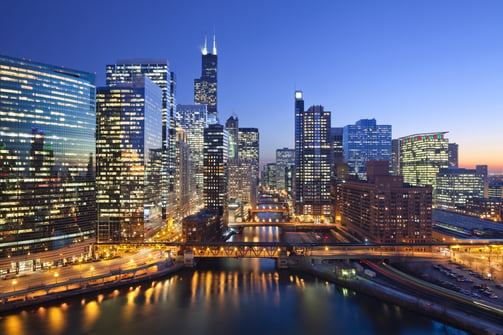 connecting families with related professionals when they are ready — a process that saves families money, according to Built in Chicago article High tech, high touch: How Wevorce helps families get through divorce
"When you turn a divorce situation — which is a very family-sensitive area — into a legal problem, you get what I call legal nonsense and chaos for families," Crosby told Built in Chicago. "We've created a model that helps families through it, rather than dragging families through a very reactive process."
"In order to continue growing Wevorce, we need this community of divorce experts bringing their master trade," Crosby said. "Again, we say we're high tech, but we can be high touch. We need these masters of trade that are familiar with the dynamics in each community and each state that we are in to really help connect and bring Wevorce to life for families."
NuCurrent's New Addition
NuCurrent, a Chicago-based startup that develops antenna tech, has added a new team member. Glen Riese, formerly known for holding several positions at Motorola and giving us products such as the RAZR and the Droid, will be heading up product engineering at NuCurrent.
ChicagoInno's article NuCurrent Hires Former Motorola Engineer Who Helped Create the RAZR & Droid covers all the details.
"NuCurrent is an extremely innovative company on the cutting edge of the wireless power industry. I am excited to bring my experience in product management and engineering leadership to this group of exceptional engineers and innovators. Having worked on multiple devices at Motorola that included wireless charging functionality, I believe the industry is poised for rapid growth and I'm excited to be developing leading solutions for our customers," Glen Riese commented in the statement.