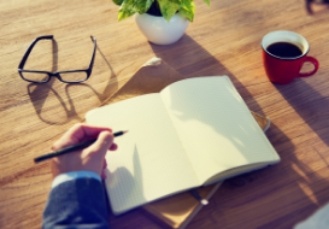 As the end of the year comes to a close, it's time to start wrapping up 2015 and start planning for 2016. Depending on your organization, you may have already been planning for several months.
For Mobility and HR, this means evaluating your current policies and deciding what changes or tweaks you want to make.
While it seems like this could be an overwhelming endeavor, there are small steps you can take to improve your policy without totally reconstructing your relocation program.
And we're going to let you in on a little secret:
The first step to evaluating your relocation policy is to read it!
While this may seem like an oversimplified suggestion, reading your company's relocation policy is the first step to understanding what, if anything, needs to be changed. You may have read your policy when it was first created or at the beginning of the year, but that was before you had employees actually using it. Reading it again after you have had employees relocate will help you find areas that are unclear or confusing.
When you read your policy at the end of the year, you need to read the policy with three different groups in mind:
- HR or Mobility team administering the relocations
- Employees who are relocating
- Internal departments who are hiring or relocating members
HR/Mobility Team
Not surprisingly, the first and easiest lens to read your policy through is your own. As you evaluate the policy, think about issues that have arisen over the last year.
Have you made several exceptions?
What are the questions you continually receive from transferees?
Are there specific locations that create more issues than others?
Review the policy with these questions in mind and look for language in the policy that could be responsible for some of these recurring issues. For example, if you are continually making exceptions for a specific benefit, that might be a sign that you need to do some more research and possibly make an update to the policy.
The same goes for questions that are continually asked. As you read, try to identify areas that could be more clear in order to reduce the number of questions. Going through this exercise can help you identify quick wins you can make to improve your policy (and your transferees experience) in 2016.
Relocating Employee
After reviewing the policy through your perspective, then review it through the perspective of a new hire. There's a good chance your relocating employees have never read a relocation policy before. Try to get into this mindset and then re-read your policy.
Ask yourself:
Is the language clear?
Are there any industry-specific terms that could be replaced with more simply language?
Is the format straightforward and easy to digest?
Simply refreshing the style of your relocation policy can go a long way. A relocation policy should cover who is eligible for benefits, what benefits are available, and how transferees can claim them. Additionally, it's helpful to note who the transferee can reach out to for questions.
Make sure your policy covers these areas in a clear, direct way. While it's okay to use your company's standard writing style, it's critical that the policy is easy for your transferees to absorb so they can start planning their move. This is also a quick way to improve your program without restructuring the entire policy.
Internal Departments
Finally, you need to review your relocation policy with your internal stakeholders in mind. Specifically, read the policy through the lens of internal managers and teams who are hiring or relocating employees.
This group is affected by the company's relocation policy for a few reasons.
For starters, the richness of the policy may affect their ability to recruit and relocate talent. They want to offer competitive relocation benefits to ensure they attract and retain top talent. If they are trying to "sell" an employee on the company's relocation package, they first need to understand what the policy includes.
Second, these managers and teams may also feel the repercussions of a relocation that's gone badly. If relocation issues arise and aren't solved in a timely fashion, they may spill over into the transferee's performance at work—leaving them feeling distracted or even taking time away from their work to handle the issues.
Review the policy with these two items in mind. Consider updating areas that could be hard for your co-workers to explain. Also, if you identified areas in the policy that are creating pain for your team, think through how that might be affecting these other internal stakeholders. If you're unsure of how relocation issues could be affecting your other teams, follow-up with them in person.
Reviewing your relocation policy at the end of the year is the first step to preparing for 2016 relocations. Furthermore, if you keep these three perspective in mind as you review, you'll be better equipped to serve your team, your new hires, and your internal stakeholders — ultimately helping you make the transition from a policy policeman to a strategic relocation resource for your organization.