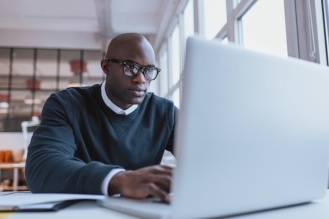 Relocation policies take time and work to create. You have to evaluate the different types of benefits to offer, understand the costs of each, get approval for those benefits, and then, of course, create a document that explains how your employees can use their relocation benefits.
Because of the work that goes into creating a policy, the thought of updating or revising policies one can also seem daunting. If you aren't a full-time relocation specialist, proactively revising your policy probably doesn't sit high on your list to things to do. You've likely got a number of other projects on your plate, so if your relocation policy isn't broken, it's hard to set aside time to proactively review and update it.
While it's tempting to keep your relocation policy intact until you come across major issues, it isn't necessarily a good practice. When the major issues arise, you'll be forced to drop everything you're doing and make quick updates to resolve the problems. Not only is this inconvenient, but it could also result in you creating band aids to fix issues quickly instead of taking a strategic, long-term approach when making changes in your policy.
In addition to getting ahead of issues, proactively reviewing your policy helps ensure that your policy is aligned with current company goals. For example, if your company is tightening the budget, you may want to look at the policy to identify opportunities for cost savings. Or if your company has recently increased hiring forecasts, you may want to evaluate your policies to ensure they are attractive to candidates.
Depending on the state of your company, there's a number of things you can look for as you evaluate your policy, but one of the easiest things you can do when evaluating any relocation policy is to ask "why?". Use this question to frame the different components of your policy.
Why have we chosen these eligibility requirements?
Why do we offer this type of benefit?
Why do we calculate taxes that way?
Understanding how and why certain decisions were made will help you identify opportunities for change and improvement. For instance, if some of the factors driving a certain decision are no longer relevant, it may be time to reevaluate that particular part of your policy.
For example, let's say you only have one relocation policy that covers all employee levels. You learn that the reason why there is only one policy is because the policy was created at a time when there were only a couple relocations per year. Now there are several relocations per year, including executive moves. Now that you understand they "why", you can make a more educated decision about whether or not to update the policy. In this case, you may decide it's time to create a separate tier to account for the increase in relocations.
Additionally, if you find that no one can answer why a decision was made, or the answer is "it's just always been that way", that's a pretty good indicator that you need to reevaluate that component of your policy. You may discover there are alternative options that help you save money, improve the employee's relocation experience, or make your relocation package more attractive to candidates.
Instead of waiting for major issues to arise, you can actually avoid them all together by proactively evaluating your policy and digging into the "why" behind each component. Taking some time out of your schedule to do this routinely will help you avoid future issues, ensure you're aligned to company goals, and identify ways to make your employee's relocation even better than it is today!