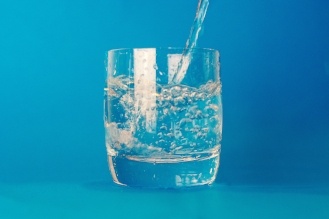 46% of Millennials say they would like to leave their current company in the next two years, according to Deloitte's 2016 Millennial Survey.
This means that almost half of Millennials are considering leaving their company in the near future—which is pretty alarming, especially since they're the largest generation in the workplace today.
Many companies are still figuring out how to attract top Millennial talent to their organizations, and now employers need to focus on retaining that talent almost immediately after they hire and train new employees.
The good news is, Deloitte has provided some guidance to retain talent, including "Identify, understand, and align with Millennials' values." This is a great starting point for delivering on the expectations and needs of your Millennial population. Understanding Millennial values and incorporating them into your organizational process should be factored into every aspect of the employee experience, including relocation.
If you've done any research into Millennials, you're probably familiar with these values, which include a sense of purpose, authenticity, and transparency.
Millennials have helped push for transparency in business since they first entered the workforce. Being clear with Millennials can help you build trust with this traditionally "non-loyal" group of employees.
For relocation, this means making your relocation policy accessible and providing details regarding what those benefits do (and don't) include.
Some companies are hesitant to talk about their relocation program with new hires and even employees. The reality is that relocation can be an incentive for some people, specifically Millennials. Many Millennials are seeking professional development opportunities in their career and may see relocation as an opportunity to expand their skillset in a new position or location.
If your employees know you offer relocation benefits, it ensures Millennials are aware of other opportunities within the company. For you, this may provide a chance to keep Millennials engaged within your company, instead of looking for challenges outside.
Within your relocation policy, you also want to make sure your benefits are clearly outlined and detail what's included, what's not included, and what the benefits caps are. Relocation benefits should be described in a way that's clear and leaves no room for ambiguity. One of the most important aspects is to include specifics about any limitations or parameters related to the benefits.
For example, if you are offering direct bill benefits that include household goods shipment and final travel, then list the maximum amount the relocating employee can spend on these areas.
Some companies are concerned that providing the maximum amount available will encourage employees to squeeze every penny out of their budget. The reality is that if employees are given a budget, they typically work to stay within that amount (in fact, they're actually a pretty cost-conscious bunch). Providing this level of visibility to relocating employees helps them plan ahead for expenses and budget appropriately for each area of their move. Most importantly, it demonstrates that you trust the employee to make the best decision.
Millennials value this level of transparency in every aspect of their employment. If they think you are withholding information, they may feel like you are hiding something from them. It's best to be upfront about how much they have to spend, instead of anticipating the worst.
Another way to ensure relocating employees don't overspend and also provide transparency is to clearly define what happens when they reach their budget. In most cases, the employee is responsible for any expenses incurred beyond the budget. You can take this one step farther and explicitly state that employees should not seek exceptions for the policy.
That being said, don't write in a clause about exceptions unless you intend to stick to it, otherwise the effect could actually be opposite of what you intended. For example, if you do have a phrase in your policy that says "You should not seek exceptions to this policy," but you often grant exceptions, it could actually deteriorate employee trust. The employees who ask for exceptions will receive them, but those who go by the rules will only receive the benefits outlined in your policy. If employees become aware of this, those that followed the rules will feel mislead.
If you haven't reviewed your relocation policy for quite some time, now is the chance to review it through the eyes of a prospective employee or relocation candidate. Also, review the process of communicating your policy to recruits and existing employees. Are you proactively discussing it or keeping it quiet until it's actually needed?
Millennials have proven to be a challenging generation to not only attract, but also retain. With that being said, Millennials bring a vast array of skills and a fresh perspective to the work environment. Aligning your company processes and policies to meet their needs and values will help ensure that you're tapping into the best Millennial talent that will produce valuable work for your company.