Chicago is putting the spotlight on their tech scene! With so much happening right here in Chicago it's hard to keep up sometimes. This week the Chicago Tech Scene was celebrated at the Chicago Innovation Awards where the city's innovaters, up-and-comers and tech enthusiasts were celebrated. Mayor Rahm Emanuel and Cook County Board President were among the many who came to honor the hard workers in Chicago. Read on to find out the news you may have missed this week.
Startup Investing Rising Rapidly in the Midwest
Chicago and the Midwest can no longer be considered fly over states. It's not just about the coasts anymore- this year the Midwest is on track to have its highest number of funded companies.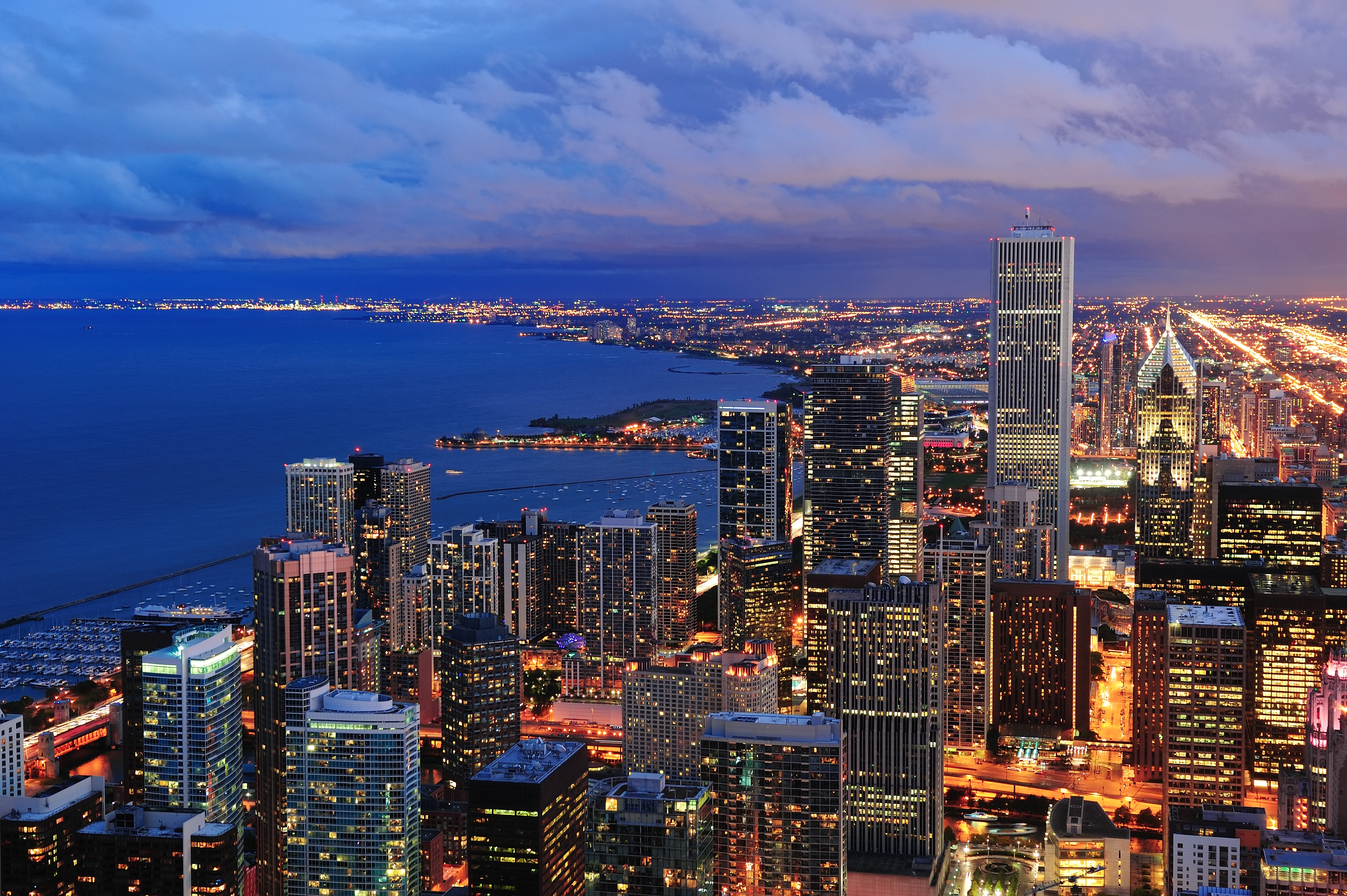 TechCrunch covers the rapidly rising Midwest investment storm in The Midwest Is On Track For Its Strongest Year In Startup Investing As "The Rest" Rises. Jonathan Shieber writes: As the most populous city in the region, it's no surprise that Chicago is the fastest growing hub in "Silicorn Alley" in the development of its investment ecosystem. In the first eight months of 2014 Chicago saw $6 billion in exits through public offerings and sales, including the recent sales of TrunkClub to Nordstrom, and Apartments.com to CoStar Group. But beyond the windy city, startups are cropping up across the Midwest's silicon plains.
Chicago has built a tech scene without all the glitz and glamour that San Francisco and New York have been offered. "If there isn't a ton of venture capital available, then you better build [a business] with customer revenue and whatever money you can bootstrap," says Jay Robert Pritzker, founding manager partner with The Pritzker Group Venture Capital.
It's an exciting time to be in Chicago and the Midwest!
Chicago Tech Company Adding 500 Jobs
Coyote Logistics, a Chicago-based transportation and logistics provider, has been named
by Built In Chicago as one of Chicago's Top Digital Companies and ranked number 25 Fortune Magazine's Fastest-Growing Inner City Companies in America. We're lucky they are headquartered in Chicago, because they are adding a whopping 500 jobs after receiving a state grant.
"One of the most significant advantages to Coyote being headquartered in Chicago is it has made it incredibly easy to hire from a pool of highly skilled workers," Coyote Logistics CEO Jeff Silver said in a statement.
Read the full story in The Chicago Sun-Times Coyote Logistics to Add 500 Jobs Here.
German Tech Startup Launches in Chicago
SpaceWays, the next-generation storage solution that makes it easy, convenient, safe, and affordable to store all your stuff, is set to launch in Chicago. This is the German-based startups first attempt to expand into the US and they chose the Windy City as their jump off point. Chicago Tribune covers the launch in Rocket Internet's SpaceWays Storage Service Comes to Chicago.
Rob Rebholz, SpaceWays Co-founder tells the Chicago Tribune, "It was all about asking ourselves where this business model makes sense," Rebholz said. "We saw that self-storage is huge in the U.S., and Chicago made a lot of sense … [but] in terms of self-storage supply, it's actually very limited."
"The decision to take SpaceWays into the U.S. is based on a particular demand for the services offered by this company in this market," said Rocket Internet spokesman Andreas Winiarski. "Our primary focus continues to be on the developing world and satisfying basic needs of consumers in fast-growing markets around the world."
Chicago's Top 100 Digital Companies
Built In Chicago released their annual list of Top 100 Digital Companies in Chicago. Their piece on the Chicago Tech Scene shows a steady growth in the industry going from 33,000 jobs in 2012 to 49,000 jobs in 2014.
"The diversity of digital technology companies on the Top 100 is a testament to the depth of talent in our workforce and the vitality of the City's tech economy," said Mayor Emanuel who announced the list along with Built In Chicago. "Chicago has nearly doubled the number of jobs in technology in the last three years, and it is companies like these that are critical to continuing that growth and helping to achieve our goal of doubling the City's tech workforce in the next decade."
Top 5 Fastest Growing Tech Companies in Chicago:
Groupon

Morningstar

Here

Enova

CareerBuilder
Check out Built In Chicago's awesome infographic here.