You know the feeling. You come into work and you just don't have it. It's one of those days, where everything you do seems a little less inspired, and you can't quite seem to get it right. It's ok, everyone gets run down from time to time, but how do you get over it? Sometimes all it takes is a temporary change of scenery. Just shake things up a bit.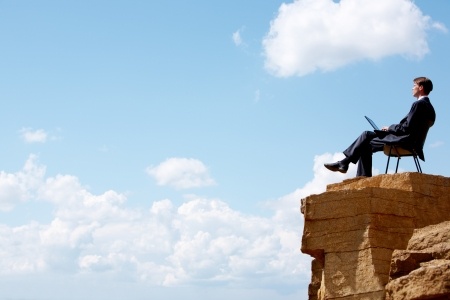 Allowing your employees to work from a remote location from time to time can actually result in a more productive day. There's something about being in a new location, experiencing new things, that can cause people to sit down and focus a little more than they usually do. Your employees' daily routine can cause them to start thinking inside the box. When every day is the same, work can sometimes feel monotonous. That isn't the sign of a bad employee, that's a inescapable truth of humanity. Not only can having a remote work day make that individual day more productive, but it can have a lasting effect. Employees return to work feeling refreshed.
There are tons of great locations that your employees can try working from. Libraries are awesome, quiet environments that are conducive to getting work done. There's also the comfort of home to consider. Plenty of companies these days have telecommuting policies, and they can be great for your company depending on the circumstances, even if it's just for one day.
Once a quarter, our marketing department does what we call Marketing Day Out. We find an offsite location, and we spend the day working there. We usually end up getting a lot done on these days. It gives our department a chance to point our focus on our goals. There are no distractions from other areas, it's just us and our work. This also gives us a chance to collaborate and be loud without interfering with the rest of our office, and it's a bonding experience. Department offsites are generally pretty terrific.
Then there's the other side of the coin. If your employees aren't disciplined enough, working remotely can just be a distraction. It's important to stress that taking a day to work elsewhere isn't a day off. Make sure that they know they're expected to get as much done as they would in the office. As long as you're clear about expectations and guidelines, there should be no issues.
Talk to your employees. Ask them if they think taking one day each quarter and working from a different location sounds like something they'd like to try. You might be surprised at the increase in productivity you see.