We remember people whose vision had such an impact on humanity that it reshaped life on earth as we know it. Benjamin Franklin discovered electricity, and Thomas Edison harnessed it into the light bulb (among his roughly 1,000 patents which also included the phonograph and the motion-picture camera). Karl Benz invented the first practical automobile, the impact of which is evident if you look out nearly any window in the civilised world. The Wright Brothers gave us flight, which once seemed an impossible feat but is now a typical part of everyday life. Even contemporaries like Bill Gates and Steve Jobs have put a significant imprint on earth with their innovations in technology and savvy business strategies. All of these men dreamed big, and all of them changed life on Planet Earth.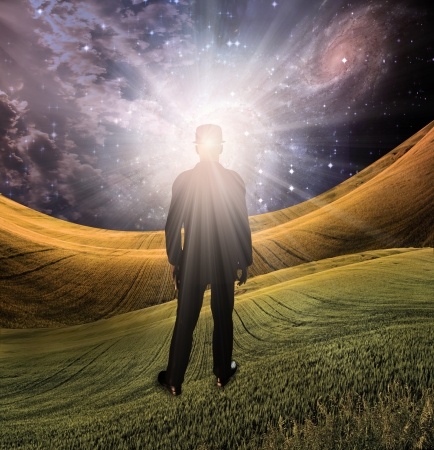 But Planet Earth has its limitations.
Just one planet in a sea of, well, quite a few. We've estimated that there are between two and three trillion planets in our galaxy alone, and that there are at least one hundred billion galaxies in the observable universe. Go ahead and do the math, that's a lot of planets, and humanity has set foot on exactly one of them.
So where do earthly visionaries and the vastness of the universe intersect? In the mind of Elon Musk, the driving force and founder of such companies as PayPal, Tesla Motors, and SpaceX. Musk might be the greatest visionary of our time, which is not a statement to throw around lightly, but it's impossible to listen to his ideas without your mind exploring the potential limits of humanity, or most recently, the vastness of the universe. Through SpaceX, by far the most successful private-sector space transportation services company in history, he has already accomplished several firsts. He now has his eyes set on Mars, more specifically, colonization.
I recommend blocking out a chunk of time (it's a long article) and reading this article by Ross Anderson of aeon. Musk has put some serious thought into sending humans to Mars, and his logic seems fairly sound. While previous visionaries dreamed big enough to reshape Earth, Musk's visions go beyond it. It's true, Earth won't be able to sustain human life forever, so our continued existence relies on us leaving it. Elon Musk might not be the first person to come to this conclusion, but he's far and away the closest to doing something about it.
You might be wondering why a Relocation Management Software company is blogging about Elon Musk and his lofty goals for human space travel. If you step back and examine Musk's body of work with a wider lense, however, you'll notice that he has a somewhat relocation-centric view. Tesla is perhaps the most blunt, an electric car company whose product is literally used to efficiently transport people from one place to another. There's also his idea for the Hyperloop, a transit system that he believes could be capable of reaching speeds of nearly 600 mph. His plans with SpaceX completely dwarf all of those. If SpaceX (or any company for that matter) is successful in one day colonizing other planets, there will be a need for interplanetary relocation management. I like to envision a future where UrbanBound and SpaceX work in conjunction to smooth out humanity's transitions toward the interstellar, but that's more than getting ahead of ourselves at this point in time.
Where it all starts, Musk believes, is reaching Mars. As a visionary by definition, he sees a clear plan to getting to the future he wants. He also sees the short term. The original space race which climaxed with NASA sending men to the moon captured the imaginations of the world, but since then the dream has all but died. Musk is attempting to revive that wonder in humanity, because he believes it will take a large amount of wonder, and a large amount of funding, to make this dream a reality. The truth is that the fate of humanity could rest on the shoulders of men like Musk.
In order to prevent mass extinction, humanity will have to leave Earth someday. We can only do that by starting small. It's also true that none of this is going to happen in our lifetimes. We could see a manned mission to Mars in the next 20 years, but colonization is a whole different beast. What we need, is for people to continue to dream as large as Elon Musk for as long as it takes to achieve the ultimate goal of survival, by relocating to other planets.
It relies on the minds and actions of men like Elon Musk, but in the long term, relocation could literally be the saving grace of humanity.