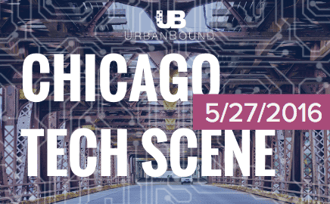 Chicago's thriving tech scene is where it's at!
With so much going on, how can you keep up?
UrbanBound's weekly Chicago tech news blog is here to help. We bring you the top stories from the week.
Catch up on the news you may have missed this week:
UrbanBound is a Finalist for Most Disruptive Startup and Best Company Culture
UrbanBound is thrilled to be a finalist in Built in Chicago's 2016 Moxie Awards in 2 categories: Most Disruptive Startup and Best Company Culture!
In their 5th year, the Moxie Awards honor the best in Chicago Tech. Comprised of 14 award categories, the celebration puts a spotlight on innovation. For one night, the top innovators of our city come together.
UrbanBound is being recognized for bringing innovation to the relocation industry with our Relocation Management Software. Forever changing the way companies relocate talent, UrbanBound streamlines the relocation process for newly hired and transferring employees.
Also, our co-founders have built a work environment of trust, transparency, hard work and fun. The company culture at UrbanBound is one of the reasons we enjoy creating and building innovative solutions for employee relocation!
Check out all the awesome Chicago-based companies that were nominated: Congratulations to the finalists of the 2016 Moxie Awards!
Cast your votes and show some love for the Chicago Tech Scene!
You Can Now Reserve a Seat at the Bar
Warm weather is finally here, and I speak for all Chicagoans when I say"it couldn't come soon enough!"
With warmer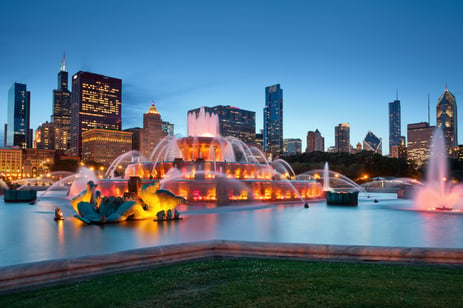 weather, comes the out pouring of people heading to patios, bars, and restaurants.
Find a seat may become hard — unless of course you use OpenTable to secure a reservation.
Now OpenTable wants to give Chicagoans more options with a new feature released in Chicago that will allow diners to book the bar.
"We estimate that non-standard seating options like bar, patio, communal tables, and high-tops make up between 12 to 15 percent of restaurant inventory in the US," said Eli Chait, Director of Product at OpenTable. "These seats are typically empty despite being highly coveted, as some diners actually prefer a seat in the center of the action. The Table Categories feature in OpenTable Guest Center gives restaurants a tool to easily provide additional reservation and seating options to diners looking to enjoy a full meal."
DRIVIN Towards Success
DRIVIN, a premier service for automotive dealers that utilizes data to help sell, source, acquire, and deliver quality used vehicles for its dealer partners, today announced in a statement that it has raised an additional $7.5 million in equity capital.
"DRIVIN is the first-of-its-kind to supply unique information and true marketplace buying power to its dealers when trading used cars," said Eric Lefkofsky, initial investor and Chairman of the Board in a statement. "The company focuses on data-driven technology, proprietary inventory analysis, and personalized and experienced customer service. These strategies help dealers more efficiently buy and sell vehicles to create their optimal lot and quickly increase profitability."
Wish there was more!? Don't worry and keep on reading:
UIUC to Start Dual Degree in Engineering and Entrepreneurship Chicago Inno
Stuff your stuff and make experiences count, says Groupon Crain's Chicago Business
Glassdoor CEO gives the lowdown on Chicago Crain's Chicago Business
A device to help you better track your health Crain's Chicago Business
Chicago Internet of Things startup raises $4.8 million Crain's Chicago Business
Chicago-based Invenergy wants to power New York City Chicago Business
Here are the finalists in the 20th annual New Venture Challenge Built in Chicago