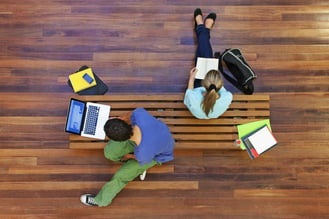 A relocation package can be confusing even to those of us who do this for a living, so imagine how a fresh out of college hiree feels when they see that packet land in their inbox.
Clear, consistent communication is the panacea for many relocation snafus. In working with clients, contractors, and coworkers, I've found that most people excel at one or the other, but finding a manageable way to consistently deliver clear and consistent is difficult.
While pursuing a method that worked to outline complex info and give deliberate next steps, a few common traits of successful strategies emerged.
140 or Less
When delivering a large amount of information, it is most effective to break it down into its vital components. One model to base this off of is Twitter. With each tweet limited to 140 characters, users are forced to consider every word, every letter, every punctuation mark, and if they're really necessary to get their point across.
This sort of self-reflection is important in a modern format, like a website. "Just the basics," as a means of introducing something complex, like a relocation benefit, will let your transferees know exactly what tools are at their disposal. You can give a more nuanced, detailed explanation in another document, as each part of the benefit likely comes with caveats and exceptions.
Back to Basics
Honing in on the fundamentals of your message is a great way to improve the clarity of your communications. Too often, we get bogged down in being comprehensive where we don't need to be, and lose sight of the core of our message. Sometimes, we lose the trail and end up wandering around until we actually find the main point.
Sit down and write everything you need to explain, then ruthlessly cut everything that isn't your main point. Getting into the habit and groove of editing this way is difficult, and each of your words is like a child to you, but it will pay big dividends.
Focus on Your Audience
Remember who will be reading this! Transferees are likely unfamiliar with industry jargon, and will want the info in the plainest language possible. Be direct, be concise, and if you do use a specialized term, explain what it means. Another handy construction to use for an audience is to format your info sheet as an FAQ. Take the most common questions you get, and respond to them before they actually need to ask them.