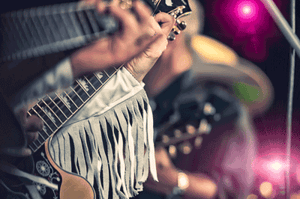 Are you bound for SHRM's 2019 Talent Management Conference and Expo, to be held in Nashville April 8-10? It's an exciting, once-a-year opportunity for talent management pros, HR managers and recruiters to learn new strategies, exchange ideas and get the inside scoop on the latest industry news and trends.
"Talent is Everything" (this year's theme) promises to deliver outstanding development sessions and networking opportunities. And what a bonus: it's set against the backdrop of Nashville, one of America's most unique, vibrant cities.
As veterans of this event—it's an UrbanBound favorite—we've learned a few things over the years, including tips that in-the-know locals divulged to us. Now, we'd like to pay it forward and share them with you, so you can get the most from your trip.
Nashville in a Nutshell
Nashville is famous for its amazing music, food, culture, art, nightlife…did we mention music? It's also one of America's friendliest cities. During your downtime, you owe it to yourself to do some exploring.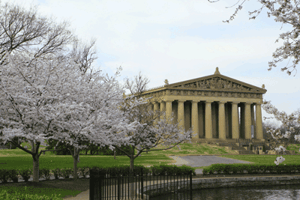 You can tell a lot about a city by its nicknames. Nashville's include "NashVegas" (for its lively nightlife) and "Athens of the South" (for its many colleges and Parthenon replica). But its best-known moniker is "Music City USA," which requires no explanation.
Nashville's April Forecast
April in Nashville is typically very pleasant, with average daytime highs of 72°F and nighttime lows of 48°F. However, Mother Nature can be unpredictable. Be prepared for April showers and don't be shocked if you see a few snowflakes. Then again, 80° days aren't uncommon!
So, monitor the forecast in the days before you leave and tweak your wardrobe accordingly. Best bet: pack your umbrella and a windbreaker and be ready for anything.
Getting Around
As in recent past years, the conference will be held at the Gaylord Opryland Resort and Convention Center, a nine-acre complex with well-appointed rooms, great meeting spaces and lush indoor gardens (complete with waterfalls). It's eight miles from Nashville International Airport and 10 miles from downtown Nashville, where many featured attractions are found.
You'll have multiple transit options that don't involve renting a car. For one thing, the resort offers an all-day shuttle to some key attractions and to the airport. Ride sharing is another popular choice—both Uber and Lyft are thriving in Nashville—and you'll find cabs available in major tourist areas.

Exploring Nashville
Music, Music Everywhere
Did you know that there are more than 180 music venues in Nashville, not even counting the Grand Old Opry?
However, it's not all country music, and you can find whatever genre suits your fancy. A great way to sort through your options is to download the Nashville Live Music Guide, a handy free app that makes it easy to see who's playing and where.
That said, no trip to Nashville is complete without a visit to the iconic saloons along the Honky Tonk Highway, including:
Legends Corner – This celebrated watering hole is a magnet for locals as well as visitors. Some of the city's finest acts play here. Get ready to "holler and swaller"—the classic Nashville toast.


Tootsie's Orchid Lounge - If it was good enough for Willie Nelson, Patsy Cline and Brad Paisley, it's good enough for us. Check out the Wall of Fame and rooftop bar.


Robert's Western World – One-time home to both a steel guitar company and cowboy boot shop, Robert's pays homage to its roots by hosting live country music into the wee hours.
Speaking of which: wondering if you should bring your cowboy boots? While some say wearing boots pegs you as a tourist, others say it's a tribute to Nashville's storied culture. We say: if it makes you happy, go for it.
Nashville's Cuisine Scene
Nashville has become a culinary destination, and you can find anything and everything here. But for a true taste of Nashville, plan on sampling some of Nashville's signature dishes, which include:
Getting the Most from the Conference
Along with delightful diversions, you want to get the most from the conference. And while it's worth attending for the networking alone, this year—in a market where there's more job openings than skilled candidates to fill them—gleaning new talent-seeking strategies is more important than ever.
We hope you've signed up for some compelling development sessions and that you'll be inspired by SHRM's stellar lineup of speakers. In addition, you'll find more than 100 exhibitors offering products and services designed to help your company meet its goals.
UrbanBound is one of them, and very much hope to see you there. After all, when it comes to attracting and developing talent, offering a standout relocation program is a must. Our 21st century balance of employee relocation technology and personalized service is a high-quality, affordable solution that pleases both employers and employees.
Come visit us at booth #922 in the Exhibit Hall and be sure to pick up our giveaway for attendees. Our team will be available throughout the conference and we would love the chance to say hello. Plus, schedule a demo to see at the show, and receive a free stainless steel, vacuum insulated water bottle!
Stay up to date
Subscribe to the blog for the latest updates