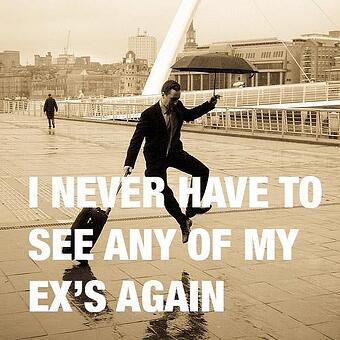 Congratulations! Maybe you got a new job, your spouse got a promotion or maybe you're just looking for fresh scenery. Regardless, you're moving to a new city! This life change can be exhilarating but overwhelming. You now have endless possibilities for new opportunities, but you are leaving behind familiarity and comfort that you are used to. Moving can be made easier if you have a clear plan when you are making the move to a new city.

Moving to a new city is frightening. Before you totally freak out, realize how much you can do to prepare yourself before you move to a new city.


Start researching your new destination.

Spend some time online looking at attractions for the area. Familiarize yourself with local stores, museums, markets, restaurants, parks, libraries and gyms. You'll be amazed by how much information you can find on the internet about your new city.

Learn as much as you can about your new city

. Make sure you actually want to live there! You also need to make sure you can afford the new cost of living. Perhaps you should subscribe to the weekend edition of the city's daily newspaper to help you find things to do before you get there. Don't be afraid to even call the city's local government to learn what the community you are moving to is like.

Prior to moving, ask friends, acquaintances and coworkers if they know anyone in the area.

Try and get in touch with anyone your friends suggest to ask for help and advice in getting used to the new city. Make a plan to meet up with them when you get there!

Use social networks!

Use Facebook and LinkedIn, to spread the word of your transition to everyone you know.A solid crew supporting your move to a new city is a gigantic step towards new success. This is also another medium for people to hook you up with things and people they know from that city.

Join a reading club, sports team, or group involving your interests.

This is a great way to set yourself up to meet people right away. Having a connection with people who all share something in common is a great way to make new friends in a city where you don't know anyone. If you cannot find a group that piques your interest, volunteer for a good cause!

Keep track of your moving expenses.

Try and stay within a budget. Moving is not cheap, especially when you are moving to an entirely new city. Map out what you want to splurge. Don't be too thrifty, it will hurt you in the long run if you buy products that quickly break. Be smart, do your research.

Make sure you iron out all the details prior to your move.

Call utility companies, banks and the local cable company before you move in. When you are in a new city, you will want to update and keep in touch with family friends and being without the Internet right away may become a nuisance. Also, register your vehicle and find out if you will need a parking permit.

Make a plan of action to stay in contact with everyone.

Technology has come a long way in the past few years and use that to your advantage! If you don't have one already, purchase a Webcam and set up a Skype account. Whether you text or email, there is no excuse not to keep in touch.
Take a deep breath, and don't overwhelm yourself. With some planning (see above) and perseverance, you'll lay the foundation you need for building your new life in a different city. Good luck on your move!
Of course, you could also join UrbanBound and all of this gets laid out nicely for you to use in an organized checklist AND you can save a ton of money. Win-Win.