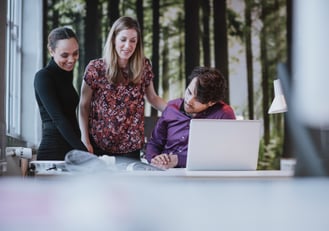 An average of 10,000 Baby-Boomers retire every day, meaning that by 2025, 75% of the workforce will be Millennials.
However, 2025 is still a long ways away, and we have a few more years of learning to work together in a multi-generational workplace.
Therefore it's important to realize now that the gap between Millennials and Baby-Boomers isn't just about their age—it's their lifestyle, their beliefs, what they do in their free time, what they look for in a job, and so much more.
These differences often result in conflicting views on certain situations in the workplace.
It can be common to find yourself in a situation where Baby-Boomers and Millennials have conflicting views in the office. Luckily, there are many different things that you can do to prevent conflicting views in the office as it relates to generational gaps. It all begins with uncovering how to see eye-to-eye with both generations and be prepared from day one.
1. Cell Phone Use During Working Hours
Millennials have grown up in a world booming with technology. Whether it was their first iPod Shuffle at age 12 or their first cell phone at age 15, there has hardly ever been a time that this generation can remember being apart from their technology. This technology obsession is only growing, too. Nowadays, almost 90% of Millennials say their phone never leaves their side (even in the office).
With this said, it's important to realize that this tech-dependency is not necessarily the case with every generation in the office. Many Baby-Boomers were in their late 20s when the very first cell phone hit the market, and most didn't even get their hands on one until a few years later. This means that they feel less of an attachment to technology and might not understand the Millennial dependence on it. This generational difference alone can draw tension in the workplace that could lead to conflict.
Baby-Boomers were taught to keep their cell phones on silent, put them away in professional situations, and to keep them for personal use only. They're much less likely to pull out their phone to make a personal call during working hours.
Unlike their older counterparts, Millennials were raised under the assumption that it's perfectly acceptable to use cell phones during office hours for personal reasons, so long as they are able to get their work done in a timely manner.
It is important to recognize this generational gap and from the get-go and provide guidelines for employees on what the policy is for using cell phones during working hours. Dealing with this generational divide can be stressful, so make sure that you can meet in the middle and compromise with both generations.
For example, Millennials could be advised to put their phones away during company meetings and other office one-on-ones, but maybe they're allowed to have their phones out at their desks. Be sure to implement any rules across the board and explain the reason for their implementation.
Having these company-wide cell phone restrictions is key, because when there are Baby-Boomers and Millennials in the same office you want everyone to feel comfortable with one another's phone etiquette.
2. Office Dress Code
Dress code is another aspect of the workplace that can lead to differences of opinion between generations. Baby-Boomers tend to lean a little more on the professional side, most having grown up in a time where men wore suits and ties and women wore dresses and heels to work everyday.
While that certainly may have been the norm back then, times have changed for many (though not all) industries.
It's important to, once again, have set guidelines for your employees. If your office still dresses professionally and requires employees to dress up beyond what many describe as "Business Casual," then you should make an effort to point out to your Millennial employees and explain that they'll be held to the same standard. Believe it or not, dress code actually could be make-or-break for some Millennial employees.
Now, if the situation is reversed and you have a casual office where employees are allowed to wear jeans to work, you should make it a priority to point out that casual dress is acceptable for everyone in the office, and if someone wants to dress more "Business Professional," they can do so at their own discretion but not a requirement. The goal is for everyone to feel comfortable and aware of what is or is not acceptable.
3. Email Etiquette and Expectations
Email style leads us to yet another generation gap that's important to be aware of and watch out for.
Since Millennials are so used to having technology at their fingertips, they are very familiar with receiving and replying to work emails off the clock. When something pops up at 9:00PM on a Tuesday, they're more likely to hop on their phone and type up a quick email.
In fact, 70% of Millennials check their email at night from bed, something that is much less likely for Baby-Boomers and generations before them.
Since the Millennial generation is wired to answer emails as they come through—regardless of day or time—they expect others to do the same. To mitigate frustration between generations, it's important to discuss with your employees what the expectation is for sending and receiving internal emails.
Many times, when Millennials don't hear a response within a few hours, they start to assume that they are in trouble or that they may have done something wrong. To prevent these false assumptions, try to implement a company-wide understanding when it comes to email etiquette.
Whether it's that on weekdays all employees should be responsive to internal emails between certain hours outside of work or, on the contrary, that employees should not expect any responses to emails outside of office hours, it's important to set the precedent ahead of time.
Setting these clear cut instructions will allow you to identify and take into account the generation gap that may exist in your office.
It's more important than ever before for Millennials and Baby-Boomers working alongside each other in the office, and one of the only ways to achieve this is to take a step back and look at where some of the generation gaps may exist.
By having rules and guidelines in the office that touch on base on some of these gaps you will save yourself and your company a lot of confusion and conflict among employees.
Related posts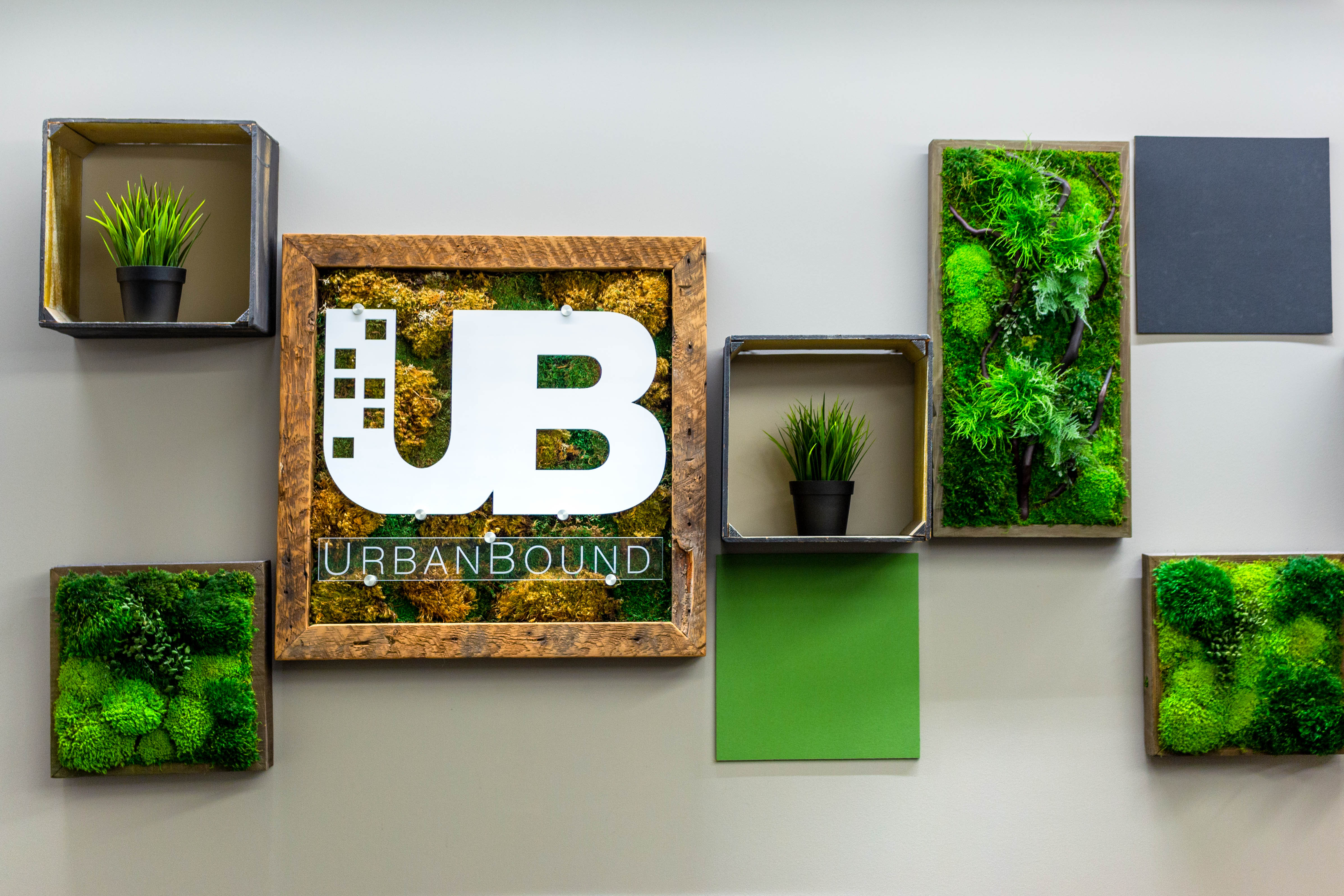 Even before COVID-19, the relocation management industry was in a state of flux. UrbanBound, the first tech-based relocation provider, continues to grow. Learn why and more.
Read More →