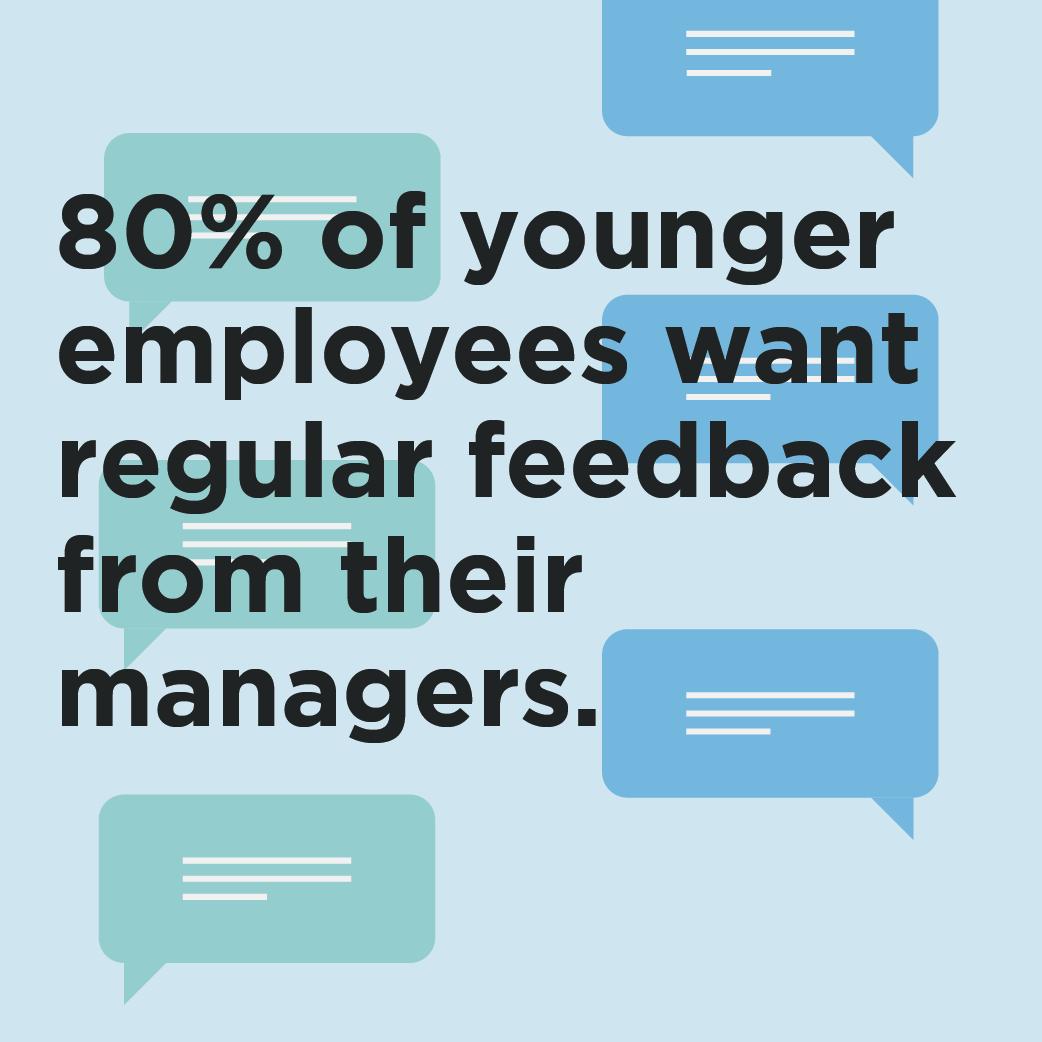 Most companies are bound to have a mix of Millennials and Baby-Boomers all working under the same roof - if not in similar positions.
Thus, it's important to understand how to find harmony among young, new workers who have endless potential, and more senior employees with all the experience in the world.
Millennials get a good reputation for wanting to be agents of social change. They are more driven by cause marketing and career fulfillment than financial gain and glory. According to a survey reported in Time Magazine, 83% of Millennials are "looking for a job where [their] creativity is valued."
Young employees love the hype of progress and innovative development, and since they're just getting their feet wet, they normally don't mind making a few mistakes along the way.
However, it's important to remember that, compared to Millennials today, Baby-Boomers weren't all that different when they were the same age. Being young in the 60's and 70's, Baby-Boomers have a history of being agents of social change, innovation, and revolution. And while the senior office exec probably isn't reminiscent of a stereotypical hippie, his or her roots are in the same era of progress. Don't undervalue your company's older employees, thinking they have little ability to adapt to technology and other new ideas.
To capitalize on Baby-Boomers' experience and Millennials' fresh perspective, your company has to think critically about how the two age groups interact. You have to provide each age group with the right tools to communicate and innovate with each other.
For example, establishing regular informal in-person meet-ups is a good compromise between the old and the new. The meetings should be casual and offer an open "thinktank" environment for the Millennials. On the other hand, the in-person discussion is a plus for Baby-Boomers turned off by too many emails, Google chats, and Skype exchanges.
No matter how different the two age groups are, they need to interact to share wisdom, create meaning in their work, and foster a sense of accomplishment. Both Millennials and Baby-Boomers are lacking something the other can provide. Millennials need guidance, and Baby-Boomers need a little extra reassurance that—even though they will retire eventually—they're still an important part of the company.
In this way, the two "extremes" need each other more than ever. One strategy to increase interaction was reported in the Wall Street Journal: a company awards extra days off or extra compensation to those workers 62 and older to those who who agree to defer retirement and mentor their successors.
At the very least, Millennials and Baby-Boomers have one thing in common: they want to be valued at work. However, according to a Business News Daily article, "9% of workers said that felt they were regularly recognized at work, while 57% of CEOs felt that employees are regularly recognized." There is a prime example of misconceptions that can lead to a loss of morale - not to mention profit.
To keep morale high, companies should provide as much instant feedback to Millennials as possible. 80% of younger employees want regular feedback from their managers, and 75% yearn for mentors. For Baby-Boomers, a little acknowledgement of their experience within the company can go a long way.
By putting older members in charge of mentoring Millennials, they can show off their experience and knowledge of the company's innerworkings. Mentorships are a great way to simultaneously boost older employees' confidence and give Millennials advice as they need it. (Millennials might even be able to offer some valuable skills back to their older mentors.)
None of these strategies are "tricks" to get Millennials and Baby-Boomers to harmonious work side-by-side. Casual meetings and mentorship programs are reasoned compromises between the two age groups' needs and wants. Companies should reflect on their current company culture and make suitable adjustment and/or improvements. That way, in the future, Millennials and Baby-Boomers working together will view their work less like a job and more like a golden opportunity.