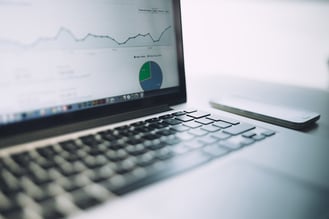 "One global study of full-time workers in eight countries conducted by Ernst & Young finds that millennials — and particularly millennial parents — are so serious about finding work/life balance, they're willing to relocate if it means they can move into a job that offers it."
The difficulty of maintaining a work/life balance is one of the oldest stories in the book.
The history of this delicate balance goes back further than you might think—what was in the 1900s just the idea of achieving a healthy mix of both leisure and work, has now snowballed into a much bigger issue.
The reasons for this? Let's start with the biggest.
Technology
The biggest driver of change when it comes to achieving a balance in today's work life, versus a few decades ago, is technology. When people used to leave work, that was it. They were completely disconnected from their jobs and were able to truly leave work at work, and keep home at home.
However, times are a' changing.
Now when we leave the office, we never really leave. Sure, our bodies are physically gone, but virtually we are still there. We are still equally as connected at home as we are at work. We have laptops, the cloud, cell phones, instant messaging, tablets—we are basically on the line all the time, and there is no reason not to be accessible while not in the office.
Is This Really What We Want?
Many of us are under the impression that Millennials are the driving force behind this phenomenon. Millennials are hyper-connected, and they're the reason the workforce has evolved in this way. However, that might not necessarily be the case.
Time explains in this article that:
"Employees want to bring their own devices to work, and enjoy social media connection in whatever way suits them. But they want to close the door on work when they get home and not be pestered by work at home. And they are serious about it."
Employees are leaning away from the idea that work should come home with them, but they aren't quite willing to stand for the circumstances when the tables are turned.
According to Time:
22% of Baby-boomers in the 55-64 age bracket thought it was OK to answer a work email during dinner.
When the same question was asked to Millennials?
52%.
We have seen the line between work and life go from bold, to grey, and now to completely non-existant. We have no idea when it is allowed to be disconnected from work, and when an email needs immediate attention, no matter what.
The Solution
Luckily, there are a couple solutions to this problem.
One is to increase flexibility. It's no secret that Millennials want the control when it comes to the time they put in at work, as explained below:
"It isn't that millennials don't want to take work home. It is more that they want to decide their own work/life balance. They don't want taking work home to be the default position. According to a new survey of nearly 10,000 workers in eight countries by Ernst & Young's Global Generations Research: 'Younger workers see that technology frees them to work productively from anywhere.'"
Another solution is to be upfront. If you expect your employees to be connected 24/7, let them know. While this might be a deal breaker for some, it's best to get that out in the open ahead of time.
On the contrary, if you tell your employees that once they leave work, they're off the hook, you should do your best to stick to that. Not everyone is willing to check emails late into the night and early in the morning—so if that's what you're looking for, state that in the beginning of the hiring process (it will be better for everyone in the longrun!)
There shouldn't be any confusion for your employees on what is expected from them in their time between the office and home. The more transparent, the better.