Housing is a common concern across the board when it comes to interns.
The reason?
Well, employers don't always have the time to figure out each and every intern's housing situation, and the interns themselves don't have any idea where to start.
This (as you can imagine) creates a few problems.
The main reason why this situation is problematic is because internship housing is a critical component of the experience as a whole. It's going to be the first thing interns want to get a headstart on, but short-term housing is a little more complex than what many are prepared to take on.
On the employer side of things, the issue is that many struggle to manage housing costs, logistics, or both when it comes to short-term housing. They lack the time and, in some cases, the resources to scout and secure viable, safe short-term housing options for interns. As a result, they end up putting the responsibility back on the intern.
Unfortunately, not many interns know what to do with this newfound responsibility, especially if they assume that their employers will figure it out for them—similar to how they're just assigned a dorm in college.
There are a few things that make short-term housing difficult to manage. First, there is a very delicate time balance to work with when it comes to finding housing options. You can't start the search too early because there aren't enough options, but if you wait too long, there's no availability. Additionally, many units are high in pricing, and the location often adds another layer of complexity (housing in popular cities fills up fast and housing in rural areas is hard to find).
This said, with an organized process in place to help manage these components, short-term housing can be a very do-able benefit to offer, but the first step is figuring out how you'll help.
There are 2 approaches we've seen be the most effective when it comes to intern short-term housing:
Option 1: 100% coverage and control of short-term housing

Option 2: Distribute lump sum and kickstart the housing search
Let's dive into strategies for executing each of these approaches.
Option 1: 100% Coverage & Control of Short-Term Housing
First thing's first: Employers need to get out of the landlord business.
One of the biggest complaints companies have about their internship programs is that come intern season, they turn into real estate agents and landlords. They have to deal with not only just finding housing, but then with mitigating any issues that arise throughout the internship—from a slow internet connection all the way to bed bugs.

That said, it's easy to see the value in having a third party assist with managing this process, because it helps make the benefit more sustainable for your team and still allows you to set your program apart from competition.
Affordability and proximity will be key to interns, but unfortunately, the two don't always come hand-in-hand. One way to accommodate for this is to room interns together whenever possible. This component will often be up to you to facilitate, because interns may not be fully aware of renting costs (especially from city to city). If they live in a rural suburb and get asked the question if whether or not they need a roommate, they may answer based on where they are, versus where they're going.

This is a real problem if where they're going is San Francisco, and they assume they're good to go on a $600 budget for a 1BDR apartment. In popular cities, having a roommate (especially for interns on a budget) is practically a must. Many interns just don't have any point of reference for how expensive it can be, so they'll need you to educate them on costs and facilitate the necessary connections. The earlier they can get their hands on this information and start planning, the better.

Most of your interns are still in college, so they're to used to dorm-style living with roommates and a collaborative environment—in fact, it actually helps foster strong comradery between interns. When roommate matching, try not to over-complicate it—you can ask a few basic questions, but from there, just match them up based on gender. While you can get in-depth about personal preferences like sleep schedule or personality type, it's not necessary.
This approach, the 100% coverage and control over short-term housing, is the approach we've seen to be most successful. However, it's understandable that not every company can offer this benefit. This is where Option #2 comes into play.
Option 2: Distribute Lump Sum & Kickstart the Housing Search
The second option we've seen work well with housing support is to offer a lump sum alongside the resources to help kickstart the housing search. This can be done either internally, or you can outsource it to a third party with the resources to focus more attention on finding and securing housing leveraging their existing supplier network.
This approach works typically better than offering to cover a certain percentage of costs, like first month's rent, 40% of living expenses, or 60% of travel. While any financial support you can offer interns is better than none at all, this specific approach is a headache to manage for all parties involved. One instance where this approach goes awry is when interns don't know how much they'll end up owing after your coverage runs out.
Their #1 concern isn't necessarily going to be planning for the time when they're suddenly on the hook for rent or other expenses you previously covered, and it will probably come as a shock to them when they get the bill. This results in confused interns, angry parents, and a lot of questions for you and your team to address.
Another thing to keep in mind is your supplier network and how this can affect them as well.
Most relocation suppliers aren't necessarily wired to function on partial payments or certain percentages of overall costs, so it can be pretty cumbersome to handle on the accounting side of things. Additionally, it can become a pain for you as well if you have to spend the end of your summer tracking interns down after their internship because they still owe you third month's rent or went over budget on some of their expenses.

A better solution is to give interns a flat lump sum and provide them with resources and guidance on how to spend it. When anyone at that age gets a sum of money, their first inclination will be to save as much of it as possible for personal use, so try to get ahead of that and advise interns on how they should allocate their funds (and short-term housing is typically the first and most important place the money should go).
The most important thing for interns is to have one go-to spot for all things relocation-related. This includes having one go-to person to answer any questions as well. If you disburse funds one way but try to give resources another way, interns will be confused and may end up navigating away from the task at hand.

Whichever method you choose, by helping interns with short-term housing, you'll not only remove a great deal of stress from their plate, the attractiveness of your internship program will skyrocket in comparison to competitors.
Relocating interns comes with a number of challenges unique to their population. However, by keeping these two policy approaches in mind, it will empower you to offer the benefits interns truly care about, along ultimately ensuring your interns have a great experience with your company.
Related posts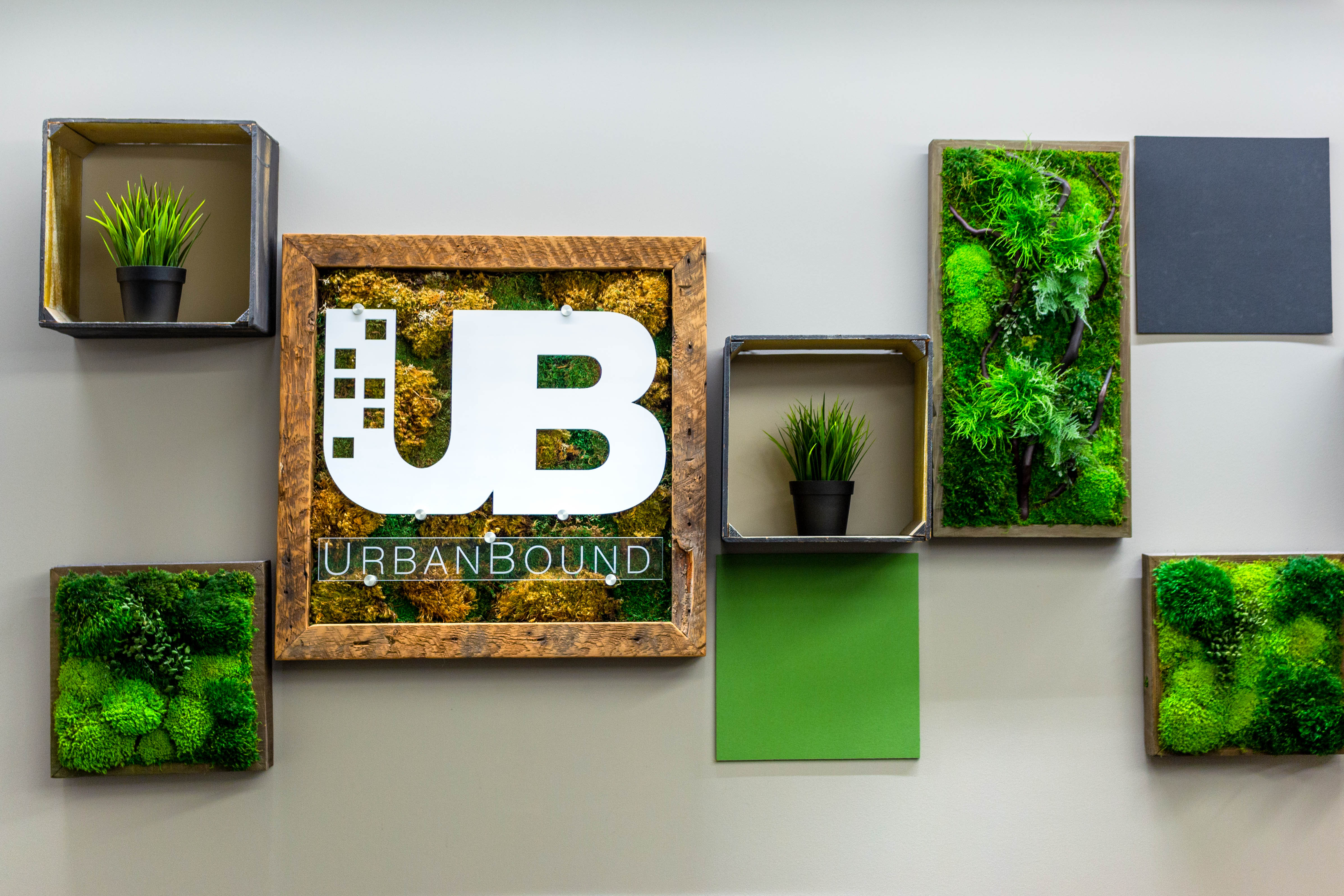 Even before COVID-19, the relocation management industry was in a state of flux. UrbanBound, the first tech-based relocation provider, continues to grow. Learn why and more.
Read More →