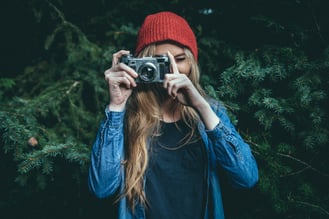 The new generation of Millennials is on the minds of everyone: employers, marketers, researchers, and economists. This incredibly diverse and vast generation of Americans born between the 1980s and mid-2000s today represents a third of the US population.
While we grapple with how to best manage this generation of our workforce and what they want (or don't want) in their professional careers, one of the best things we can do is educate ourselves on what has shaped them into the way that they are. We can learn about their background, what they struggled with or excelled in throughout their childhood, and then make distinct observations about how this translates into their worklife.
Here are 15 key economic facts you should know about Millennials.
1. Millennials value community and family
Millennials are more likely to engage in community life and often express their wish to become community leaders. Making a contribution to the society is something they find important. This focus on community brings Millennials closer to family as well – around 50% of them declare that living close to their friends and family is important to them. That's quite a lot when compared with the 29% of Baby Boomers or 40% of Generation Xers who expressed the same wish.
Millennials' characteristically close relationships with their parents might originate from longer parenting hours – they tripled for fathers since 1985 and increased by 60% for mothers. This is especially true for college educated mothers who increased their parenting time by 9 hours since the mid-1990s.
What this means for relocation is that being in a close proximity to family and friends is important to your Millennials. Keep this in mind when moving them around the country (or glove), and try to take these values into consideration. The fix can be as easy as offering to supplement travel home once or twice a month for short-term assignments, or encouraging employees to take time off (in moderation) to make the trip back home from time to time.
2. They're likely to study applied fields or social science
When choosing their education path, Millennials are likely to choose social science or applied fields like communications, library science or criminal justice – all of which directly correspond to specific careers and don't fit into traditional liberal arts curricula.
Millennials are less likely than previous generations to study health (including pre-med or nursing) or business. The enrollment for STEM fields is also slightly lower than before – but the absolute number of majors in these fields has increased over time together with the expansion of higher education.
Surprisingly, not many Millennials choose fields like computer science or information majors – in 1987, there were more women who received a bachelor's degree in those areas than in 2011.
3. Millennials grew up among technology
During the last few decades we witnessed a rapid expansion of technology into our daily lives. The period of great innovations of the 20th century occurred during the childhood of Millennials – it shaped the ways in which they learned to interact with technology, affecting their expectations for innovation and creativity in their professional lives.
Many Millennials believe that this connection with technology is what makes their generation unique. Growing up in a reality where technological frontiers seemed unlimited, Millennials can potentially become pioneers in production and consumption of technology. Many of them would in fact like to own a business.
Their relation with modern technologies makes Millennials unusual in communication as well. Many of them use social media and are likely to have their mobile devices nearby at all times. Notably, this is the first generation to have tech-savvy parents – Millennials tend to cultivate their family relationships through online chats or instant messages.
4. They invest more in human capital
More Millennials have a college degree than any other generation of young adults ever had. In 2013, 47% of them received a post-secondary degree and further 18% completed post-secondary education. During recessions, people tend to enroll at schools in greater number and study for a longer time.
High enrollment rates had an impact on the expansion of higher education to lower-income and underrepresented minority students. In fact, enrollment of students from lower-income households is higher among Millennials than in previous generations.
It looks like this investment will pay off in the long run, too.
Education is a significant factor regulating income – in the Millennial generation, college grads continue to out-earn individuals who possess only high school diplomas. This is a gap which has been increasing over time and is likely to continue this way as Millennials dominate the labor market.
The difference between median earnings for college versus high school grads increased from 60% in 2004 to around 70% in 2013. Holders of a bachelor's degree have a much lower probability of having earning in the lowest income tax bracket – from 16 to 28%, compared to 37-41% for those who don't have a college degree.
This means that your Millennials want to learn and value continuing education courses. Try to provide these opportunities for them at their work environment and encourage them to constantly expand on their knowledge base. Understand what they need from you as they continue down that path, and do your best to offer different ways to keep them engaged and challenged.
5. Millennials are more likely to have health insurance
As a result of the Affordable Care Act, Millennials can choose from much better heath insurance options than young adults from other generations. Before the passing of the act, young adults who turned 19 or graduated from college would lose access to parents' plan – since September 2010, they can benefit from it until they turn 26.
From the act's passing until the first quarter of 2014, the uninsurance rate among people aged 19-25 decreased by a smashing 40%. In fact, the first quarter of 2014 saw the lowest young adult uninsurance rate recorded since the National Health Interview Survey began using its current design in 1997.
When you are attracting Millennial talent, remember that a strong benefits package is very important to them. Don't forget to pitch this alongside your culture and people. Millennials value health and the security of a strong benefits package, so don't let that fall by the wayside.
6. They will deal with the impact of starting their career in recession for many years
It's clear that Millennials entered the labor force at a time which poses many obstacles and challenges – the significant downturn of the recession. Even if the recent labor market recovery and unemployment decrease rates have been faster than any time since the 1980s, the recovery is far from complete. Millennials are still lagging behind other generations, which is exactly what we've observed in case of previous recessions.
We shouldn't forget that early economic conditions have lasting impact on lifetime wages, especially for college graduates. Entering the labor market during recession can result in substantial earning losses, which persist for more than a decade – and such negative impact lasts longer for college graduates.
This has also affected their willingness to own properties.
Millennials entering adulthood in a post-recession climate are far less likely to own a property. Many of them live with their parents – the share of such 18-34 year-olds increased by 3% from 2007 to 2013. This is a significant change. Since there are few Millennials who are homeowners or individual renters, the demand for housing and the pace of residential investment is lower than levels implied by traditional household formation.
7. Higher rates of college enrollment mean more students in debt
The expansion of higher education naturally results in a larger number of students who rely on loans to pay for it. By the third quarter of 2014, total student outstanding loan debt surpassed $1 trillion, becoming the second largest category in household debt.
Higher enrollment rates from lower-income families are partly responsible for this – other factors include: raising tuition rates, parents' impaired ability to use equity in their homes to offset a portion of college costs or the longer time students take for repaying the loans.
This being said, Millennials will be likely to shy away from diving head-first into homeownership and will want to monitor their spending for their first few years in the workforce. Keep this in mind as you guide them through their relocation and their available options. They'll care a lot about renting options, cost-of-living, and affordability in their new city.
8. Millennial women have more labor market equality
When it comes to the gender wage gap, Millennial women face a much improved situation. Considered from the perspective of job choice, experience, and hours worked, Millennials have a significantly smaller gender wage gap than previous generations.
But this doesn't mean that the job is done. Moving up the responsibility level, the gap tends to widen – as it does for Generation X and Baby Boomers. Female executives working across all generations still see a disparity in pay.
9. Millennials stay longer with their early-career employers
Millennials are often considered job-hoppers without a trace of professional loyalty. The truth is that they have new attitudes towards job flexibility and work/life balance. Once employers understand and embrace them, Millennials prove to be very loyal.
They actually stay with their early-career employers longer than Generation X workers did at the same age – when in their 20s and 30s, there were more Gen Xers jumping from one job to another. Don't be afraid to invest your Millennials and encourage them to grow with your company—chances are, they just might stick around.
10. They get married later than previous generations
In 1950, men first married at average age of 22.8, women at 20.3. In 2013, the median marriage age increased by over 6 years – for both genders. Millennial men tend to marry first around 29 and women 26.6. Many Millennials remain unmarried in their 20s.
There are many factors to account for this change: higher education, career and family aspirations or troublesome balancing work and life obligations. This means that relocating your Millennials might come with a little less baggage than it might have in generations before. Millennials want to travel, they want to grow, and they want to stand on their own two feet before settling down—take advantage of this!
11. Educated Millennials move faster to urban areas than their peers who received less education
Millennials caused a resurgence of urban living in the US. Millennials are far more likely to live in urban areas than people from other generations at similar ages. It's the mid-sized cities that prove attractive to Millennials – these witnessed growth of around 5 percentage points in the share of young adult population living in them today from 30 years ago. College educated Millennials are the ones who are most eager to move to mid-sized and large cities.
What this means for you? A very willing and eager bunch of possible relocation candidates!
12. Millennials are today the largest and most diverse generation
Today Millennials represent the largest generation in the US, comprising of one third of its population in 2013. The largest Millennial one-year age group is 23, which means that Millennials will continue to make up for a significant part of the population for the years to come.
But their number isn't the only unique property of Millennials. Many of them are children of immigrants who came to the US as a parts of an upsurge in immigration noted since the 1940s. The share of people who were born outside the US is 15% – much higher than it was in the 1950s. The ethnic diversity is a key feature of this generation – and perhaps its great value.
The generation of Millennials brings about a breath of fresh air in the social, economic and cultural life. Working in a post-recession labor market, Millennials can develop new business models and employment strategies which will flourish in the years to come.
Author's bio: Torri Myler works for a UK bank branches directory - http://www.bankopening.co.uk/. She is interested in economy as well as human resources and she is keen on writing.
Related posts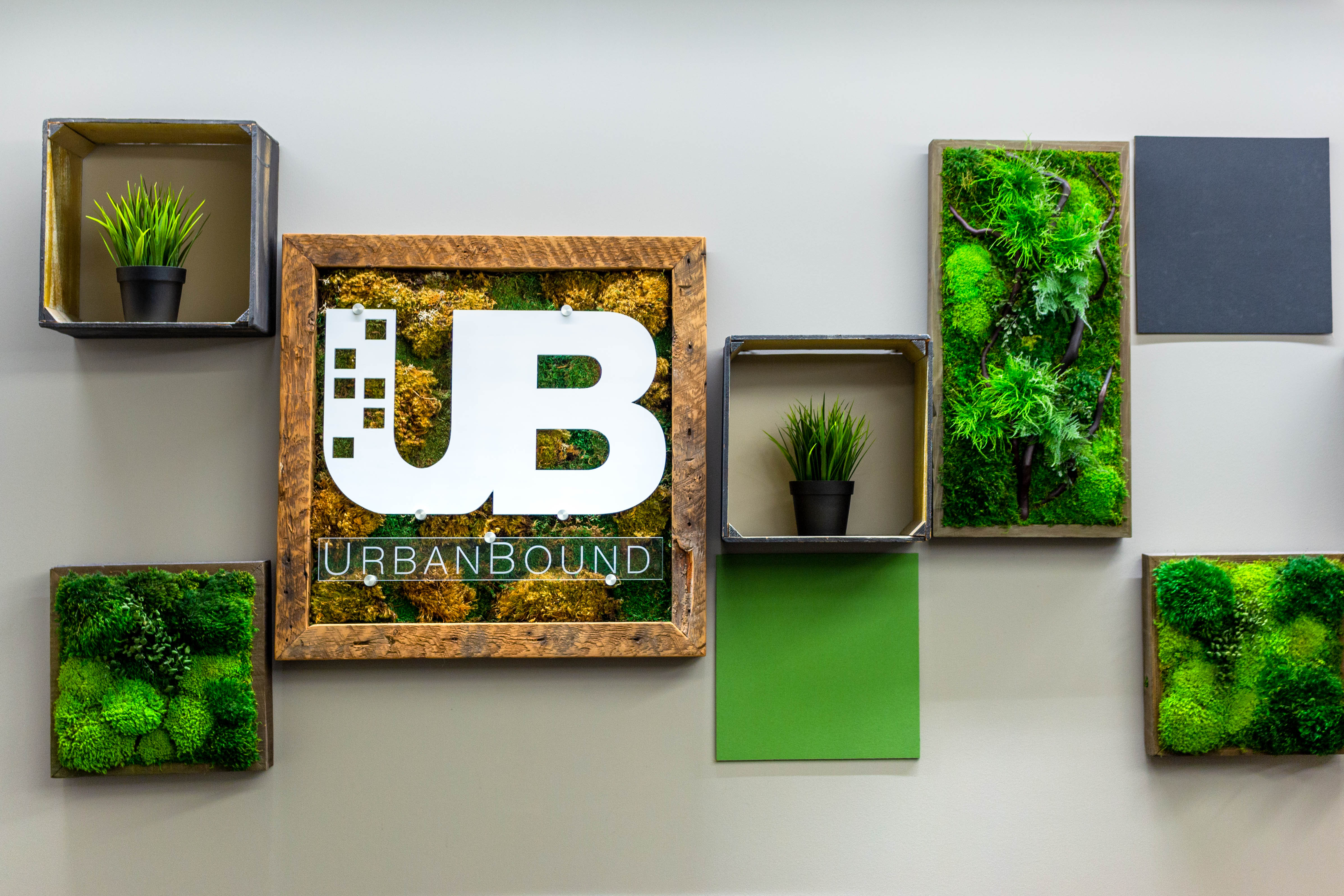 Even before COVID-19, the relocation management industry was in a state of flux. UrbanBound, the first tech-based relocation provider, continues to grow. Learn why and more.
Read More →