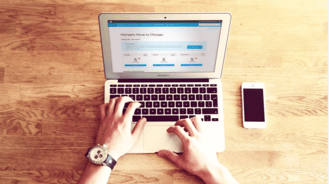 How do you know if the relocation program you're administering is working?
Are your employees satisfied with the experience?

Do you understand how each relocation package is being utilized?

What is the average cost of a relocation within your company?
If any of these questions have been left unanswered at your company, you should consider bringing your relocation program online to help you get the answers you need.
By automating relocation processes with online solutions, data becomes more readily available and enables you to easily access information that helps you evaluate the success and sustainability of your company's program.
Without this data, you may find yourself estimating how successful your program is based on employee satisfaction alone or even assuming everything is going fine simply because "that's the way it's always been done." Making these assumptions can be costly over time if you fail to pivot to the needs of your business and your employees.
Let's see how UrbanBound's Relocation Management Software can help you answer some of your toughest relocation questions.
How is each employee's relocation progressing?
One of the most sought after questions about relocation is also one of the toughest to answer:
How is your employee progressing through their move?
If you're offering relocation benefits to your employee with their move, you're making an investment in that employee and need that employee to have a successful move in order to reap the returns.
Employers want insight into the progress of the relocation so they can get ahead of any issues that arise and make sure the employee settles into their new location as smoothly (and quickly) as possible.
Relocation Management Software offers unique insights into the progress of each relocation because the moves are serviced online. Once the employee activates their online account, their activities within that account can be tracked to provide the employer with visibility into everything from which suppliers have been contacted to how many times they've interacted with their Relocation Consultant.
With this level of visibility into the relocation the employer has a better understanding of where the employee is in the relocation process and identify any alarming trends that might need to be addressed. For example, if the employee hasn't activated their account and connected with suppliers, the recruiter or manager may choose to reach out to make sure all relocation plans are moving forward as discussed.
How did your employees spend their relocation budget?
Understanding how your employee's move is progressing certainly isn't the only data point you want to collect about your new hires and transferees. Most employers want to know how much those employees are spending and on what services. Unfortunately, many employers struggle to access this key information for one reason or another — often due to the benefit they're offering.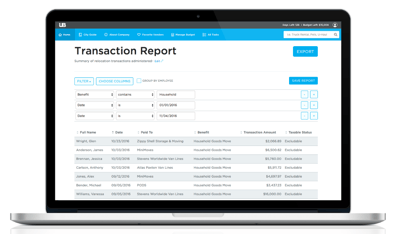 Lump sum benefits make it especially difficult to track how an employee is spending their relocation benefits. By offering benefits like direct bill through Relocation Management Software, employers are able to track exactly what's been spent by each relocating employee and broken down by services rendered, suppliers, used, and more. This information can not only be used to retroactively review spend, but to also track the employee's actual spending against their allowance throughout the move.
Armed with this data, employers can begin to objectively evaluate their relocation program and identify opportunities for improvement. For example, if you find that employees are spending all of their relocation allowance on their household goods move, you may want to review what services the relocation package was intended to cover. If you were hoping the relocation package would cover household goods move and final travel, you may consider raising the overall allowance or providing a portion of the allowance that is specifically earmarked for final travel.
What is the average cost of a relocation?
Collecting spend data about past relocations can also help employers make educated decisions about future relocations and associated costs. It's not enough to simply know that Employee Smith was provided an allowance of $5,000 and that's the anticipated cost of a relocation. To optimize your relocation policy in a way that sets your employee and your company up for success, you need to understand how much of that allowance was used, for which services and suppliers, along with key factors of the move, like where that employee was relocating to.
With Relocation Management Software, you can gain a deeper understanding of the factors that drive the average cost of a relocation, including where the employee relocated to and how far they moved. By having this information stored online in a database that also contains other important data points, employers can slice and dice the data to narrow in on which aspects of a relocation drive up (or down) the cost of a relocation.
A better understanding of the cost of a relocation at your company will help your business decide how to successfully scale their relocation program. These insights can help your talent acquisition team decide where to recruit, inform budgeting plans, and, of course, help you improve your relocation policies.
Whether you are just getting your relocation program off the ground or are considering making updates to your existing program, make sure you have the data you need to effectively evaluate the success of your program. The ability to easily access your relocation data is the first step to making positive, impactful changes to your relocation policy.
Related posts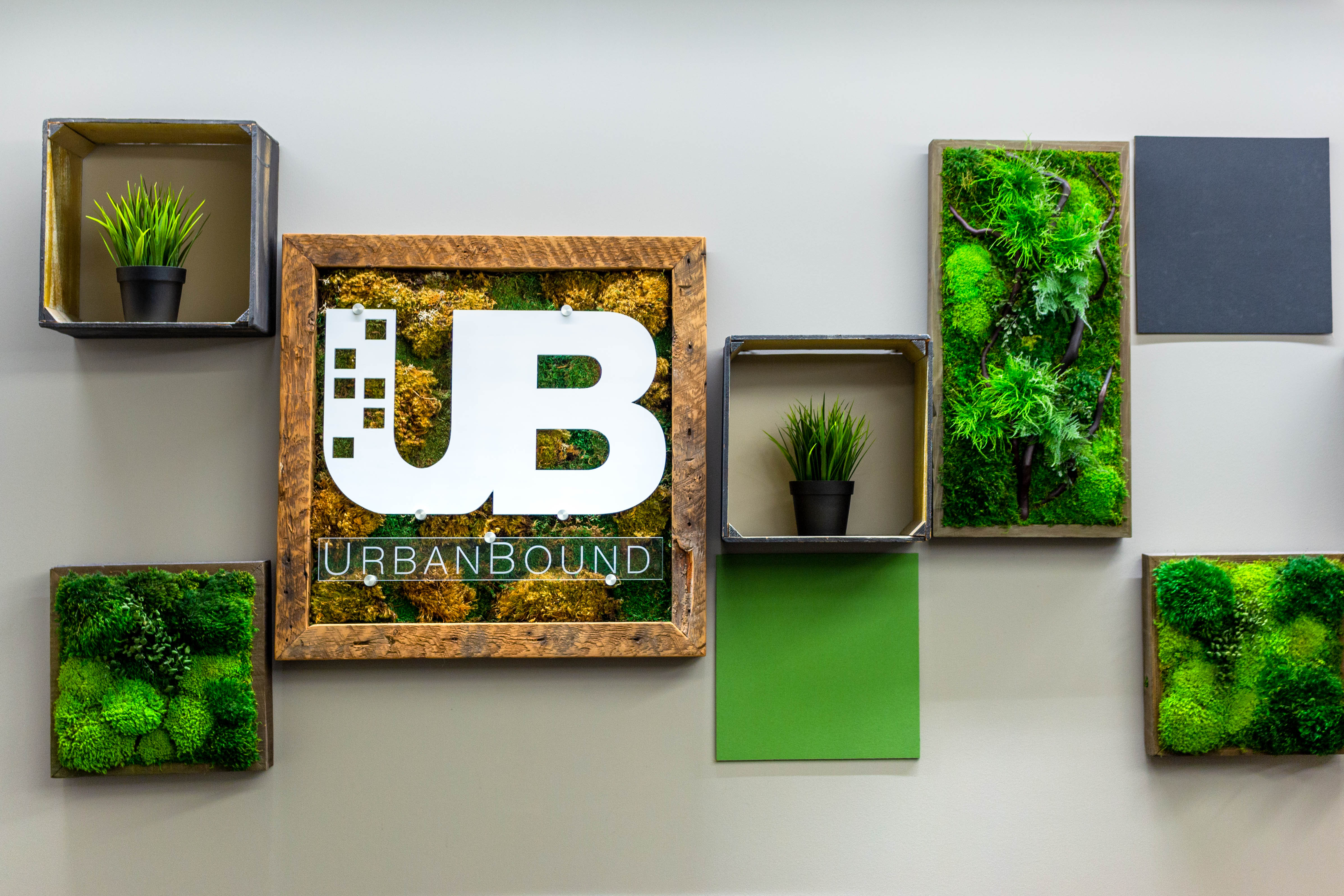 Even before COVID-19, the relocation management industry was in a state of flux. UrbanBound, the first tech-based relocation provider, continues to grow. Learn why and more.
Read More →