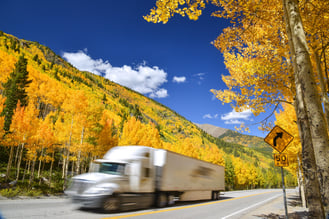 As we are all painfully aware, moving can go very, very wrong very, very quickly.
Even the most careful planning can be junked in an instant by a moving company error, a severe storm, or a flat tire. In these times of crisis, a transferee may turn to you, the mobility expert, for help.
And you, despite being a mobility expert, may be at your wit's end. When the pieces fall to the floor, you have the chance to be a hero.
In order to save the day, you need to be prepared. Setting aside processes for those 911 emergency moments will save you time and delay the appearance of several gray hairs. Take a couple of scenarios (or collect stories from your co-workers, I'm sure they have plenty), and see solutions they have in common.
Then, compile these answers so that your department can respond to situations rapidly if they need to. Here are two examples of issues that could come up, and how you can respond quickly.
The Truck Broke Down
Difficulties with the moving truck are a major source of delays for relocating employees. In these cases you'll want to reassure them, gather the relevant information, and make sure a solution is set into motion. Most of the time, you'll be pretty powerless.
The best thing you can probably do is direct them to the truck rental company for assistance. If that doesn't resolve the issue, then you may need to step in and use your company's clout to escalate the call for help.
My Housing Isn't Ready Yet
Oh no. Oh no no no. Something went wrong with the inspection. Or a pipe burst in the ceiling. Or a sinkhole swallowed the house. Or a group of teens broke in and threw a party. The exact circumstances don't matter so much as the fact that your relocating employee has no place to stay for the time being.
Your first step should be to take care of the most pressing issue, and secure a short term housing arrangement for the next few days. In the proceeding days, you will rely on the employee to relay information on how long they will be unable to complete their move. You may need to arrange storage and an extended short term housing for them, or things could quickly be remedied.
Keeping critical knowledge and contacts at the ready is the key to succeeding in a crisis situation. Having set plans and reliable last-minute fallbacks can steer a near-disaster into a miracle. You can be a hero, but you have to remember to pack your cape.