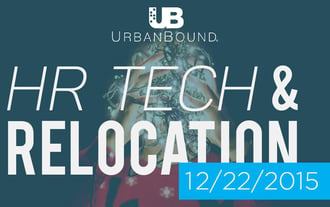 Looking for the top HR tech and relocation news?
UrbanBound's weekly news blog is where it's at!
It was a busy week, so let's dive right in.
Check out the news you may have missed when you were busy travelling and getting ready for the holiday season:
Global Mobility and ROI: How to Get the Data
Personnel Today's Jose Segade takes a deeper look into how to gather data and measure the ROI of international work assignments. His article Measuring ROI on global mobility: is it just about the numbers? is a must read for all global mobility professionals.
Segade answers the all important question: "If mobility teams want to earn the all important seat at the table where strategic business decisions are made, they must find other ways of demonstrating their programme's value. But how?"
Segade's advice is simple, "For a team that's just starting out on the journey of understanding how to manage a mobility programme and assignment ROI, the key is to start simply. For example, a client satisfaction survey is a low cost initiative that can have rapidly visible results. Between 6% and 34% of survey respondents are already doing this (depending on assignment type) — setting up a simple survey via an online platform allows organisations to quickly and cheaply identify what is working well and what isn't.
Being able to present statistics, in particular longitudinal patterns over several months or years, and, as a result, make changes to programmes and policies, is an easy way to demonstrate the value of the function to senior management."
Why a Strategic Mobility Program is Necessary
Human Resources Executive magazine gets serious about mobility programs and the benefits of formulating a strategic plan early on. Their article Getting Strategic on Mobility Programs seeks out expert advice on how to properly implement a program and the benfits of it.
"Successful internal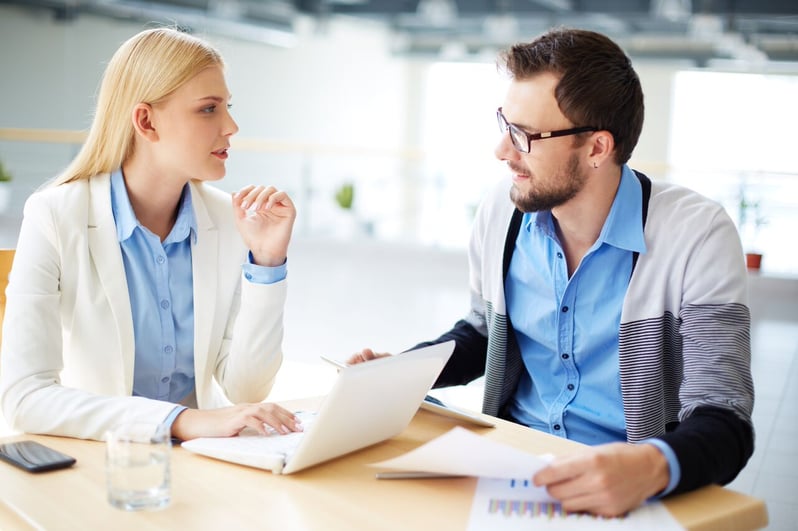 mobility programs help hiring managers learn about the skills, experiences and aspirations of internal candidates, while employees learn about new roles that will allow them to contribute to the organization in new and different ways," David Marzo, general manager and vice president for Futurestep's On Demand platform, tells Human Resource Executive magazine. "This kind of organizational transparency can increase employee engagement and retention while shortening time to productivity and reducing competitive intelligence leakage."
"Moving talent is always going to be somewhat of a risky proposition," Cordova tells Human Resources Executive, "because employees want to know where they're going to be in three to five years. Unfortunately, when you take a look at international assignments, it's difficult for any organization to commit to that." That's why having open conversations about employees' wants, needs and career path is a great way to explore all the options and opportunities that can be offered to them.
Relocating During the Holidays? Advice From the Experts
The holidays can make everyday tasks trickier and more difficult- from the stores being bombarded with holiday shoppers to gridlock traffic as travelers are going home for the holidays. Can you even imagine having to relocate during the holidays? But if your transferee is relocating for a job, their time frame may not be flexible.
Find out some great advice you can give your relocating employee! Michelle Sandlin, relocation reporter for the Chron, asks the experts for their best advice on buying a home during the holiday season in her article "Relocation: Experts Have Tips for Surviving Relocation During the Holidays"
Show them the bright side! "The good news is that over the holidays, somebody who ishr tech and relocation active on the market and willing to show you their home is probably very motivated to sell," said Ed Wolff, President of Beth Wolff Realtors. "So, a relocation buyer who is active in the market and planning on making a decision will know that sellers who are willing to show their properties are serious about selling."
Manage their expectations: "We have to help them be prepared and to understand the challenges that they're going to have to overcome. With our market being what it is today, and our inventory being so low, there are buyers everywhere. So, sellers don't really have to accommodate the wants and needs of the buyer as much as they would if we were in a different type of market. The sellers are pretty much in the driver's seat," Lynn Breedlove, Relocation Director at Berkshire Hathaway Home Services, told the Chron.
Can't get enough? Check out these articles:
Worldwide: Immigration Processing During the Holiday Season FEM
Tech Insights: 4 Keys To Help Embrace Evidence-Based HR TLNT
HR Technology Disruptions and Trends For the Industry Business 2 Community
Cash: Most common holiday bonus this year, but is that what employees want? HR.BLR
Top 20 HR Analytics Articles (second half year 2015) HR Analytics Insights
Talent Assessments As You Know Them Could Become Obsolete ERE
Should You Write a Letter to a Seller? Zillow
Expert: Six trends for 2016 that HR executives should watch HR Dive
Planning an Expat Holiday: 12 Tips for Reducing Stress in a Foreign Country The Wall Street Journal