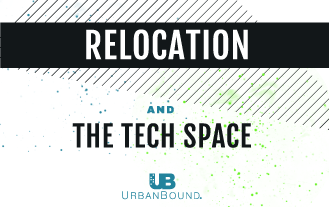 You know the spiel.
Relocation and technology, two of the most fast-paced and important sectors of our economy, have a little bit of work to do on their relationship.
A wall has been built between the two industries, limiting (or, eliminating entirely) the visibility each has into what the other is doing.
However, the two are incredibly useful to one another, and consumers are voicing a need for the solutions that both are providing.
We've talked about this in a variety of ways:
An eBook. A webinar. Blogs. Our upcoming twitter chat.
But sometimes, it's best just to let the numbers do the talking.
Hungry for more? Who isn't!? Check out more resources below: