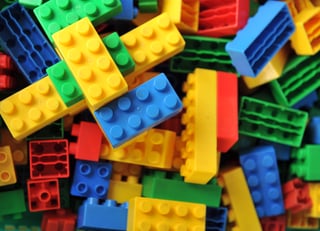 If you're looking to update your relocation policies to make them more in line with current standards, your best bet is to integrate a core/flex style program.
You probably already know the basics of this concept, but just in case you don't, here's a quick summary.
All of your relocating employees get a set core benefit, and then the policy can be tailored further to fit each employee's needs from a menu of flexible benefits. You can have different tiers of core benefits and flexible options for employees at different levels, but the concept is the same no matter the size of the benefit.
Taking this from conception to completion can be a bit more challenging than the simplicity of the idea suggests. Your policy needs to be robust enough to be valuable in the eyes of candidates, diverse enough to cover the eclectic needs of those relocating, but still affordable and a smart investment for your company.
In order to create a comprehensive structure, you can look to a simple metaphor: the building block. Toys like Lego and Duplo bricks are a good way to illustrate a complex concept, and to help you present it to decision makers and relocating employees.
The core benefit is best symbolized by the large, flat base on which a structure can be built. It needs to be stable and broad enough to build upon, but flat and not elaborately shaped, so that you can construct something on top of it.
The blocks, then, come in different sizes and colors, just as some benefits may cost more or may address a different particular need. Some transferees may get 8 bricks, some may get 3, but the idea is that the transferee gets to decide which bricks they are going to need. Spurring them into action gives them more ownership of their relocation, and exposes them to the portions of your policy they will actually need.
Core/flex is popular because it both provides the necessary benefits, but also eliminates the possibility of paying for benefits that do not get used. Thus the policy is more effective for the transferee, and more cost-efficient for the company. It is one of those rare examples where you can have your cake and eat it too, but only if you execute it smartly.