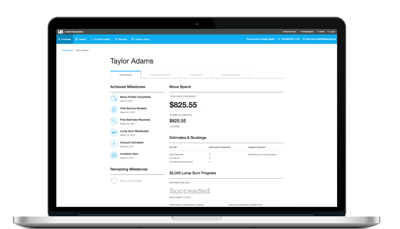 Tracking the success of your relocation program can take practice. For some, it starts with a spreadsheet and a few simple formulas to keep track of relocation spend. For others, it may mean pulling together key data from various sources over time to provide a complete view of the program's health.
No matter where you are in the process, easy to access, real-time relocation data is critical. If you are spending half your time collecting and organizing your relocation data, then you may be sacrificing time you could be spending to analyze and act on the information at hand.
UrbanBound's new reporting suite empowers you to easily review and assess data as relocations occur to help you avoid relocation pitfalls, quickly adjust your program, and equip you with the information needed to measure overall success.
Here's how:
Insight Into Individual Move Progress
Relocating is a major life event. When a relocation is tied to a new position or job, you'll find that your employees are under more stress than usual. Stress related to relocating is something you can help mitigate, but cannot completely remove from your employee's life. One of the best ways you can help reduce stress is to equip relocating employees with professional solutions to help them manage their move.
When you provide relocating employees with UrbanBound's Relocation Management Software, you can see real-time data about how their move is progressing, such as interactions with the Relocation Consultant, booked relocation services, major milestones achieved, and more. With the ability to easily check-in on the progress of any employee, you (or a hiring manager) can obtain a high-level understanding of how each individual is utilizing their relocation benefits and advancing in their relocation.
Access to Policy Performance Data
In addition to ensuring each employee is on track for a successful relocation, you also want access to metrics that help you understand how your various relocation policies are performing. In today's world, you can't afford to wait to review policy performance at the end of the quarter or end of the year. Understanding policy performance can help you identify trends and make adjustments accordingly to save money for your company, improve the employee relocation experience, or both.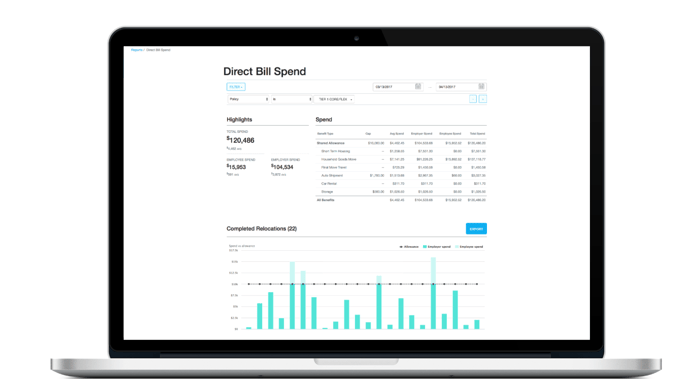 When relocation policies are administered online, you gain access to data such as policy allowance vs. actual spend, average spend per employee, average spend per benefit, and more. Because the data is already collected and organized, you can spend time slicing and dicing the information as needed to understand what changes need to be made. With access to this information, you can see when employees are spending out of pocket, how much is being spent per relocation benefit, and how different locations impact the performance of the relocation policy.
Reports Delivered to Your Email Inbox
The first step to effectively utilizing your relocation data is collecting it in an online, easy to access location. By getting out of the business of collecting data, you'll be able to dedicate more time to analyzing trends and implementing improvements. The second step is to make sure you are routinely reviewing that data to see how changes impact the program and how the data changes over time.
One of the best ways to ensure you're routinely accessing your relocation data is to have your relocation technology do the work for you. When you're able to view data online AND schedule the delivery of that data to your inbox (or a co-worker's inbox), you can ensure that your team is spending time on less administrative tasks and more activities that add value to your relocation program.
Whether you are just beginning to build a relocation program or have a time-tested program in place, you need easy access to relocation data to ensure the sustainability and success of your relocation program. By investing in the data you need to track success, you are also investing in your company's ability to deliver a quality, cost-effective experience to your relocating employees.
Related posts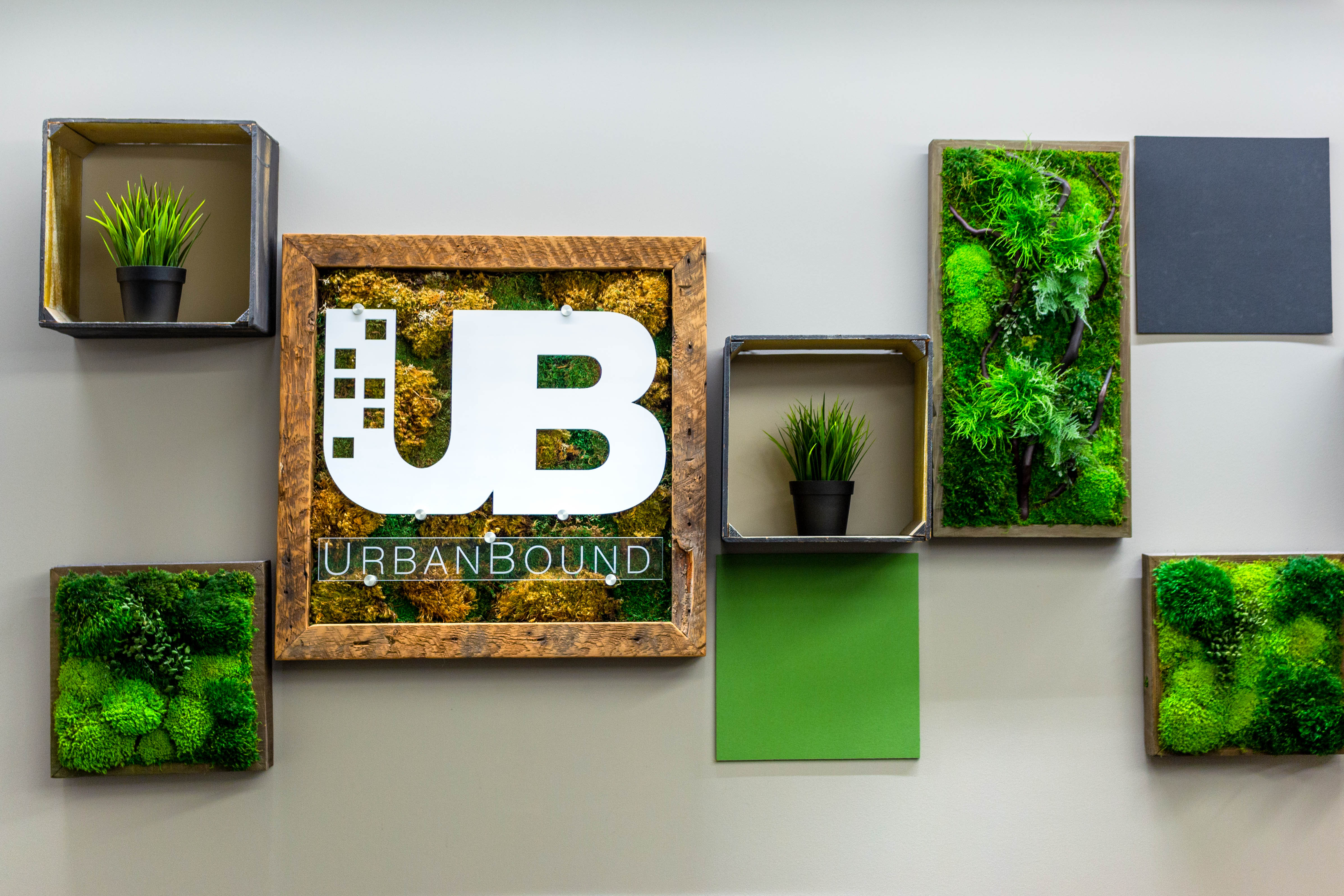 Even before COVID-19, the relocation management industry was in a state of flux. UrbanBound, the first tech-based relocation provider, continues to grow. Learn why and more.
Read More →