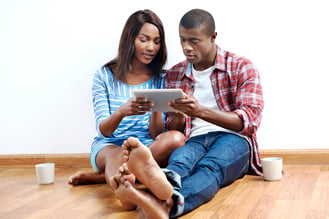 With the vast majority of our focus on the action-heavy period before and during a move, it's easy to forget the delicate period that follows.
In truth, a relocation isn't finished until a transferee has reached the point where they are settled in. This isn't a plea for mollycoddling of the grown adults you have hired to do important jobs, but a reminder that people don't operate at their peak when they are taxed physically, mentally, and emotionally.
There are ways you can soften the landing a transferee has once they arrive in their new home. A little flexibility goes a long way, and the payoff is immense once they get into their role at the office.
Though the checklist may be shorter, there is still a significant amount of work to be done after people reach their destination city. Decompressing and unpacking are major, of course, but once that's completed there's still a laundry list of tasks, some small and some large.
There are bills to sort out and pay, changes to bank accounts, internet to get activated (your technician will arrive sometime between 9:00am and 3:00pm), and those are just the things you can do from inside your home. These are trivial tasks on their own, but combined with the rest of the smaller checklist items, can easily turn into a time consuming marathon.
On top of those menial to-dos, there are more emotionally taxing effects to take into account. In moving, a
good number of transferees have left behind a comfortable, established life to embark on a new challenge.
Some will be returning to their original home, or moving to be closer to family. Others may be on their own at first. They've left friends, family, their home, neighbors, favorite pizza place, and all the comforts of home. This takes an emotional toll that's hard to quantify, but clearly destabilizes their workplace performance. The level of instability increases by an order of magnitude if the transferee relocated with a spouse and children.
The family dynamic of a move is complicated and highly variable. A transferee with a family may require more time and flexibility in the early days at their new home in order to achieve something close to the even keel necessary for them to succeed.
Work from home and managed flexible time can help ease the transition, and allow a transferee to adapt more quickly. This means you'll be getting that all-star you hired up to peak performance sooner.